Our Staff and Faculty
(Portland, Oregon, United States)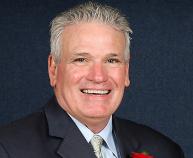 Dr. Lashbrook is President and Founder of Sports Management Worldwide, the first-ever online sports career training company with a mission to educate and train future sports business executives. SMWW trains thousands of students every year for sports business careers from over 162 countries.
Dr. Lashbrook has been in sports management for over 40 years and has demonstrated a lifelong passion for helping students strategize and reach their career goals in the world of sports. Dr. Lashbrook has served at the collegiate level as an athletic academic advisor and athletic director. At the professional level, he has been an NFL sports agent for over twenty  years representing over 100 NFL clients.
Read more about Dr. Lashbrook here

Lynn and Liz Lashbrook
---

Dr. Lashbrook, Chase Sbicca, Bret Polvorosa, Liz Lashbrook, Jeanette Ehnerd, Tom Leip (At the National Sports Forum presenting SMWW students to teams.)
---

"The SMWW Staff cheering you on
in your new sports career!"