Indiana Convention Center - Wednesday, December 6, 2023
2023 Race Track Business Conference
The Business of Racing Starts Here! The annual Race Track Business Conference provides a platform for industry leaders to collaborate, analyze and conceptualize around the business of motorsports during the world's premier business event for the racing industry.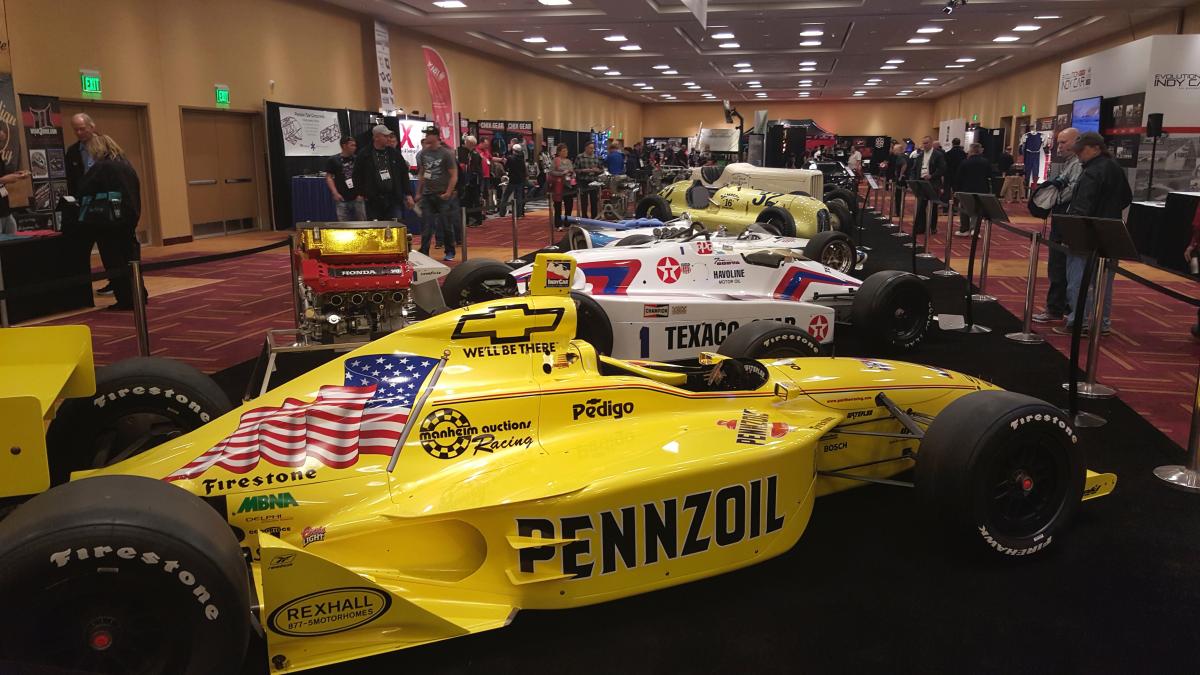 The Annual Race Track Business Conference will be returning to the Racing Capital of the World with its event at the Indiana Convention Center. This conference is in conjunction with the three-day PRI Trade Show which begins on Thursday, December 7, 2023. The PRI Trade Show is the largest gathering of racing professionals in the world, with 40,000 buyers from 70 countries in attendance and over 1,200 companies exhibiting the latest advances in racing technology. The business of racing starts here. 
For this conference only, ALL SMWW sign-ups will enjoy a 50% discount off registration! Use discount code SMWW at checkout on the RTBC Conference registration page. 
We hope to see you all there! 
Why should you attend?
Networking with peers. The best and brightest from the motorsports industry gather in Indy.  Exclusive access in a conducive environment.  Once the show begins, everyone is busy with meetings.  Take advantage of quality time.

Encounter new vendors and suppliers. Meet with a wide range of professionals from every form of racing.  Learn about innovative products and services they are using at their track or in their series.

Insights from the experts. The most active professionals in motorsports must constantly adapt – hear about their experiences and how they view the economic challenges of our industry.

Educational opportunities. Learn the winning strategies from industry leaders.  Insights from actual events and facilities.  Gain exposure to new ideas and trends that will help you succeed.

Have fun. It is about the people – smile, laugh and learn. Lots of breaks and social time available to network.  Hear stories from the leaders who developed the talent that makes racing our careers.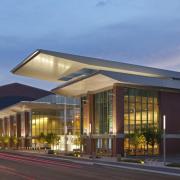 When: Wednesday, December 6, 2023 | 8:00am - 6:00pm
Where: Indiana Convention Center, 100 South Capitol Avenue, Indianapolis, IN, 46225
Includes: One day career conference, networking lunch, name badge credentials and one ticket into the PRI Show
Dress Code: Business Attire
About the Race Track Business Conference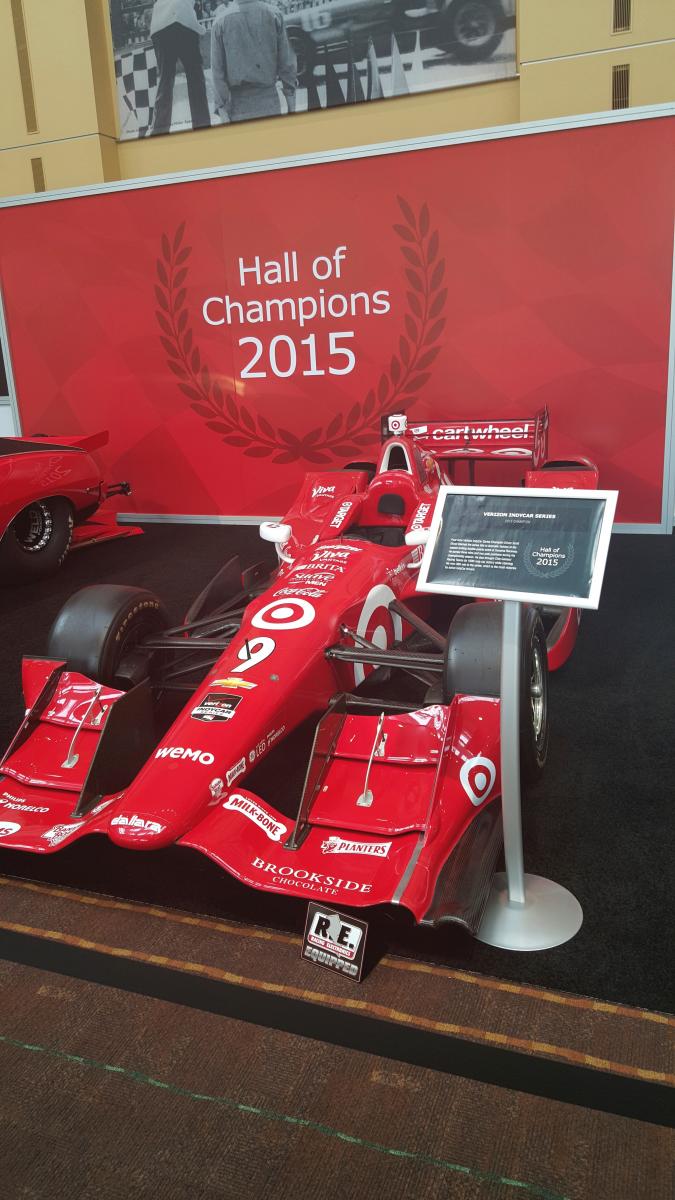 The annual Race Track Business Conference (www.racetrackbusinessconference.com) provides a platform for industry leaders to collaborate, analyze and conceptualize around the business of motorsports. Shared insights from all forms of racing create dialogue and interaction in a unique intellectual environment.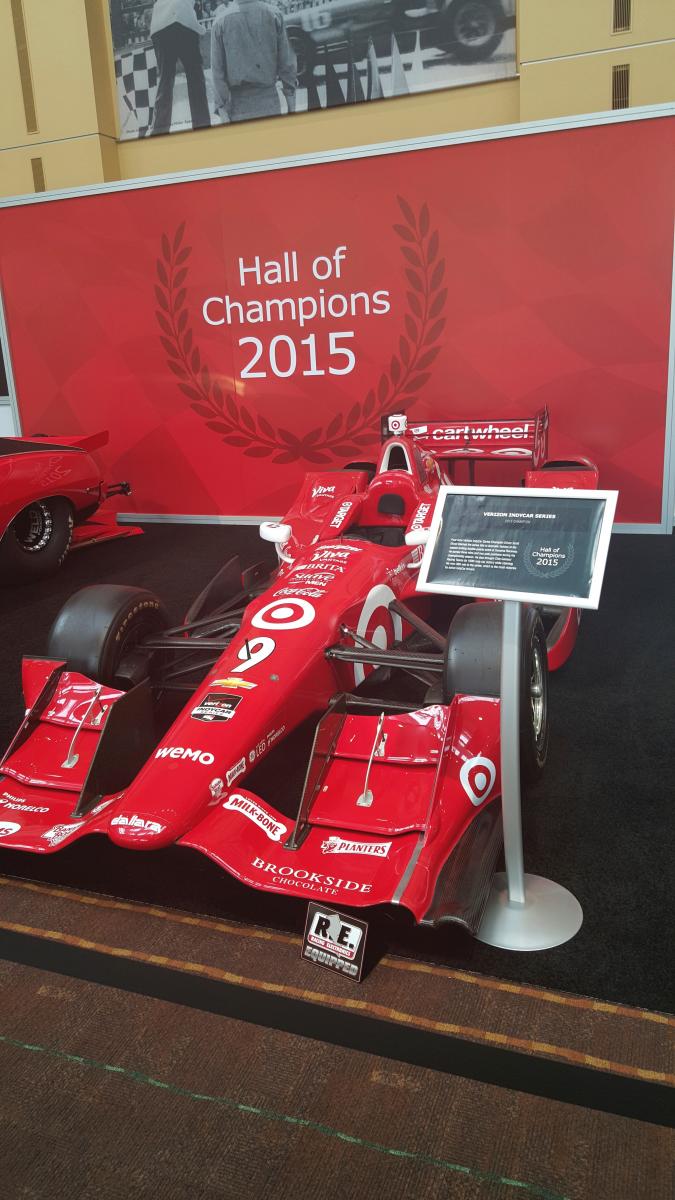 About National Speedway Directory
National Speedway Directory (www.speedwaysonline.com) is an information source for the motorsports industry. Published annually since 1975, the publication lists information on tracks, sanctions, publications, museums, and race schedules. In addition, they are the developers of Track Guide, a mobile app for the iPhone and Android.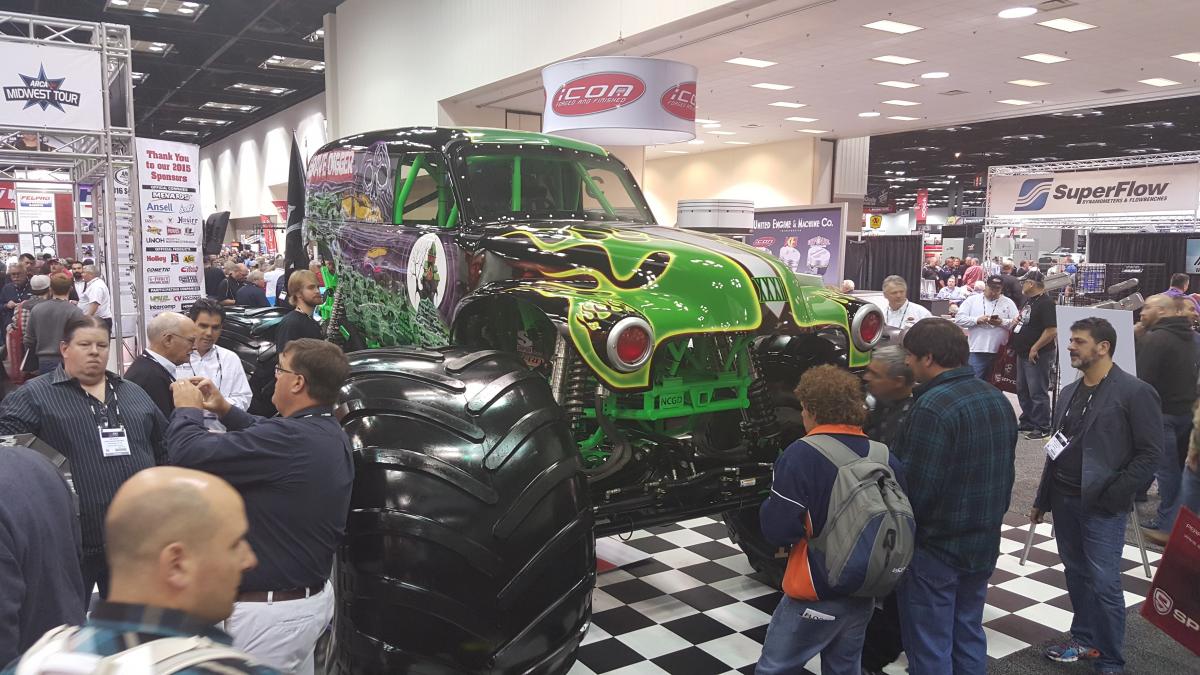 About the Performance Racing Industry
Performance Racing Industry, (www.performanceracing.com) monthly business magazine, is recognized as "The Voice of Racing Marketplace." Targeted at the racing trade, PRI connects manufacturers of racing products and technology with the distribution channels of retailers, builders, distributors, and teams. The PRI Show is the world's largest auto racing trade show.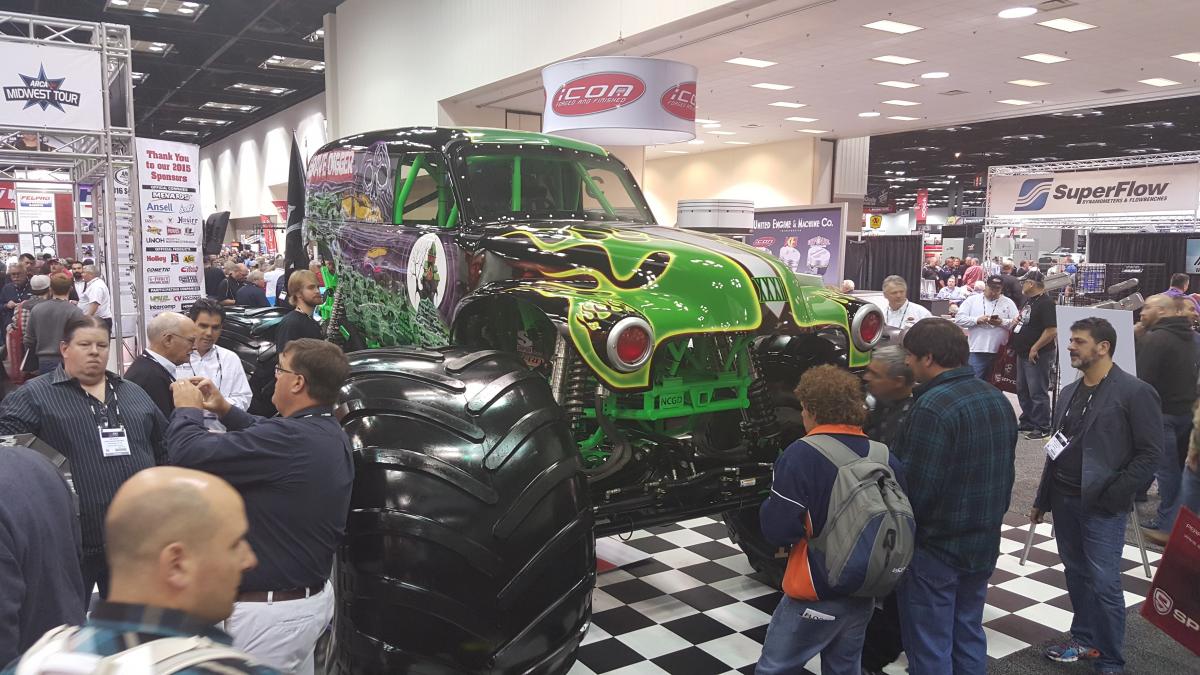 SMWW's Industry Leading Courses Featured In:
2019 Race Track Business Conference Agenda
Note: This is an example of the last agenda from 2019. 2022 is yet to be announced! 
9:15 – 10:00 A.M. Session I – Marketing Agencies
Multi-faceted businesses – representation, negotiation, and marketing. Selecting an agency to manage and activate events. In house versus outsourcing, conflicts of interest – how to deal with them.
Jordan Bressler | President | TSMGI
Jessica Fickenscher | SVP | Speedway Motorsports
Richard Varner | CFO | MotoAmerica
Ruthie Culbertson | VP – Business Development | Experiential Events Group
10:00 – 10:45 A.M. Session II – Driver Development
Steve Hoinville | Managing Director | Motum Simulation
Jim Leo | President | PitFit Training
10:45 – 11:00 A.M. Morning Break
11:00 – 11:30 A.M. Session III – Facility Security
Jason Dierdorff | Owner | Ascension Protective Services
Aaron Hmel | Director of Operations | PittRace
11:30 – 12:30 P.M. Session IV – Future of Racing
The future of racing is be driven by transformational and disruptive forces – from the impact of shifting demographics and consumer lifestyles to advanced technologies and new automobility solutions. Future cities will be dominated by connected, electrified and automated Vehicles. Our cars will be faster, smarter and cooler – and so too will motorsports.
Doug Boles | President | Indianapolis Motor Speedway
Stefano de Ponti | CEO | Dallara USA
Matt Peak | Director of Mobility | Energy Systems Network
Rob Prucka | Professor | Clemson University – ICAR
Ralph Sheheen | President | Turn 3 Media
John Warniak | Vice President | SEMA
12:30 – 1:30 P.M. Lunch – Keynote Speaker
A Motorsports Perspective – Where have we been? Where are we heading? How can our industry develop talent on and off the track? The Path to Success – what attributes does it take?
Lyn St. James – President | LSJ Racing
1:30 – 2:15 P.M. Session V – Track Operations
Keeping the venue ready – doing it on budget. Leveling the competition – what works. Monetizing the property – hosting non-traditional events.
Chris Blair | EVP / GM | World Wide Technology Raceway
David Hyatt | President | Iowa Speedway
Kurt Johnson | President | Total Venue Concepts
AJ Moore | General Manager | Lake Erie Speedway
2:15 – 3:00 P.M. Session VI – Ticketing and Electronic Waivers
Lauri Eberhart | Attorney | Apollo Sports Law Group
Clay Harshaw | Asst. Professor | Winston-Salem State University
3:00 – 3:15 P.M. Afternoon Break
3:15 – 4:00 P.M. Session VII – Broadcasting and Streaming
Cristina Cordova | Executive Director of Digital | World Racing Group
Michael Levy | VP – Global Rights Acquisition | FloSports
Joe Tripp | CEO | Turn 3 Media
4:00 – 4:45 P.M. Session VIII – Media
Bones Bourcier | Columnist | SPEED SPORT
Ralph Sheheen | President | Turn 3 Media
4:45 P.M. Networking Reception
2018 Speakers Included:
Mark Basso | President | Autobahn Country Club

Tim Frost | National Speedway Directory

Dr. Lynn Lashbrook | SMWW President

Laura Cooper | Owner | Cooper Consulting

Tom Deery | COO | World Racing Group

Lauri Eberhart | Attorney | Apollo Sports Law Group

David Froscheiser | President | Security4Sports

Will Hall | Managing Director | Game Point Capital

Kendra Jacobs | Director of Marketing | Knoxville Raceway

John Kilroy | Chief of Content | Epartrade

Maddie Komar | Communications Coordinator | Sunday Management

Randy Lewis | World's #1 TrackChaser

Jim Liaw | President | Formula Drift

Jimmie McMillian | Senior Corporate Counsel | Indianapolis Motor Speedway

David Morton | Vice President | Fifth Third Bank Motorsports

Chris Myers | Director – Sales and Marketing | Charge Sports Marketing

Jeremy Porter | CEO | Atlanta Motorsports Park

Jason Rittenberry | Managing Partner | MSG Strategy

Ralph Sheheen | President | Turn 3 Media

Ken Ungar | President | Charge Sports Marketing

John Waraniak | Vice President | SEMA

Wes Zirkle | Attorney | Keller Macaluso LLC
Questions? 
Email: Info@SMWW.com
Call: SMWW - 503-445-7105 or 888-952-4368
Internships: SMWW offers sports internship opportunities throughout the year in both our Portland, Oregon and Gloucester, England offices.  Visit this page for more information. SMWW conducts interviews at SMWW Career Conferences.
SMWW Sports Career Conferences
See other SMWW Sports Career Conferences listed here.