Sports Internships with Sports Management Worldwide
Now Accepting Applications for Fall 2023 (Virtual and In-person)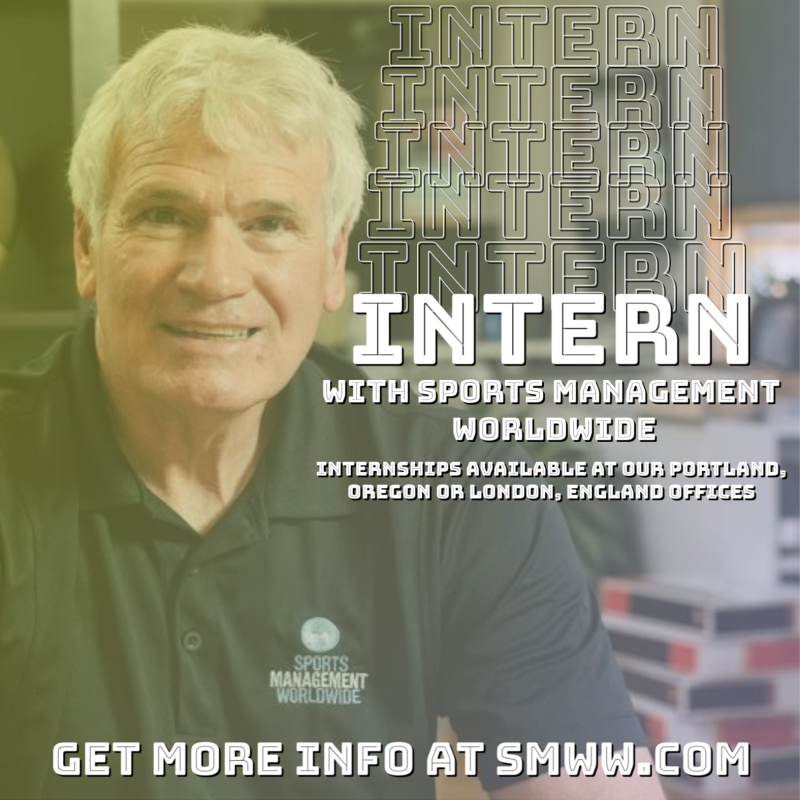 To work in the sports industry requires both skill and experience. As an intern at Sports Management Worldwide, you will get both!
Our interns have gone on to work for a variety of professional sports organizations including in MLB, NFL, NHL, MLS, NBA, and EPL, in fact, most of our current full-time employees were once SMWW interns. Interning with SMWW provides an ideal training ground for people interested in growing their sports career! 
Why do our interns find sports career success? 
It's because we customize each interns experience to assist in developing the specific skills that align with their sports career goals. SMWW interns are included in every aspect of our organization, including business meetings, career conferences, marketing summits and more. Interns will work directly with our industry-leading faculty and staff, have job placement assistance, and access to the SMWW network. 
In addition, all interns will take two SMWW courses, and attend one of our industry-leading career conferences - a $3000 value!
As an SMWW intern, you can be involved with:
Sports marketing
Sports agency
Social media
Assisting with the writing and disseminating of scouting reports
Player contracts
Event management
Communications & media projects 
Developing grass-roots marketing programs
Assisting with SMWW development of training courses
Developing press kits and generating publicity for SMWW
Developing marketing materials for professional athletes
Business development research
Assisting with Sports Career Conferences
SMWW internships are non-paid, credit only positions offered for spring, summer, fall and winter terms, with flexible start and finish dates at either our Portland, Oregon, or London, England offices.
We ask that students be prepared to work 20 hours per week for a minimum of two months. This level of commitment is important because we invest substantial resources into training and developing our interns. However, we are flexible with accommodating college schedules and any other part-time employment commitments. 
To Be Considered for an SMWW Internship
Our goal is to help you become successfully employed in sports!
Interested in an Online Internship Program?