The Global Leader in Sports Agent Training / Basketball Agent Course
Learn How to Become a Basketball Agent
In just eight weeks, you can learn how to represent pro athletes and start your career as a basketball agent.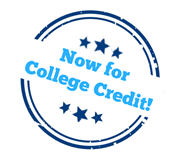 Our 8-week online Basketball Agent course prepares you for success as a certified NBA, WNBA, or FIBA Agent.
You will learn how to navigate the changing relationship between agents and college players. We will cover everything from recruiting your first clients to the best ways to promote them to prospective teams in the NBA and beyond.
The course is taught by seasoned agents representing clients from draft picks to long-time European pros. Their insider knowledge will allow you to stand out when establishing your client base and then deliver fantastic results for clients from day one.
When you graduate from this course, you will also be invited to join the SMWW Agency and begin your career as an Agent Advisor.
NEXT START DATE: July 17
Weekly Live Interactive Zoom Chats with NBA Agent Bret Kanis & FIBA Agent Jan Wieland
NEXT START DATE:
July 17
Weekly Live Interactive Zoom Chats with NBA Agent Bret Kanis & FIBA Agent Jan Wieland
SUNDAYS
9 am PT
12 pm ET
4 pm GMT
| | | | | |
| --- | --- | --- | --- | --- |
| 8-week online course | Access to SMWW network | Resume enhancement | Ongoing career advice | Class size limited to 15 students |

Mentors
SMWW President & Founder
Certified NFL Agent
Former NCAA Athletic Director
Your Career as a Basketball Agent Starts Here!
The world of basketball is changing and the demand for talented agents will continue to grow.
With colleges allowing student-athletes to profit off of their names, images, and likenesses starting in 2021, agents will be brought into the circle of trust earlier than ever before.
And with the global game growing exponentially year after year, basketball agents are no longer limited to just the small fraternity of NBA players, the borders are expanding.
This is the time to get prepared and ready for higher demand!
In our 8-week online course, our all-star staff led by Basketball Agents Bret Kanis and Jan Wieland will begin teaching you all the intricacies of becoming a basketball agent.
Take a peek at what your 8-week basketball agent online curriculum will look like:
Week 1: Professional Basketball Opportunities Worldwide
Week 2: FIBA, WNBA, NBA Certifications, Exams, and more!
Week 3: The Art of Recruiting Part 1
Week 4: The Art of Recruiting Part 2
Week 5: Marketing Your Clients to Teams Part 1
Week 6: Marketing Your Clients to Teams Part 2
Week 7: Contracts, Agent Compensation, and the Legal Landscape of Basketball
Week 8: Non-Basketball Related Services, Sponsorship, and Wrap Up
Are you excited yet?!
Unlike most online classes, we focus our program on video chats directly with your course mentors, which allows you the opportunity to build personal relationships and rapport with these successful leaders in basketball agency.
After completing our Basketball Agent course, we will help you redesign your resume to highlight your new skills and include that you have been taught first-hand by our industry experts.
Now that is powerful!
Learn How to Become a Basketball Agent
Our Basketball Agent course is one of a kind, online interactive program designed for individuals who are passionate about developing a career as a basketball agent.
The course teaches all aspects of becoming an agent including recruiting and scouting players, negotiating contracts, marketing your athlete, endorsements, and league regulations.
Basketball continues to grow globally and domestically, which means opportunities to develop a career as a basketball agent are growing too! The demand for ethical, trustworthy, and responsible agents has never been higher.
Take our online course and learn the right way to operate as a basketball agent! We are currrently looking for representivitves who can work with clients in the USA in addition to Finland, Germany, Spain, France, Italy, Cyprus, Greece, Israel, Portugal, Brazil, Argentina, Australia, China, Switzerland, Estonia, U.K., Mexico, Canada, Bosnia, and Lithuania. SMWW, Jan Wieland and Bret Kanis have relationships with teams and players in every popular country around the world.
Subjects covered include:
Scouting and recruiting potential clients
Should you join a large agency or go solo?
Player/agent contracts and compensation
Understanding the CBA
Contract negotiations
Services provided by agents
Leveraging Names, Images, and Likeness opportunities
NBPA regulations
Understanding the different leagues around the world
Dealing with marketing and endorsement deals
Global opportunities
Finding the right opportunity for your player
And much more!
When you complete our online class, you'll be ready to hit the ground running!
Certificate & Resume Reference:
Successful graduates of the Sports Management Worldwide courses will be sent an SMWW Certificate of Accomplishment. This represents not only your achievements in the course but also demonstrates your personal commitment to self-improvement and the ability to "self-train" yourself for higher positions within the basketball industry.
In addition to your certificate, you will be given the stamp of approval by SMWW.
Resume Redesign Service
Acquiring the skills necessary for your dream sports career is only one part of the employment journey. Even with the required skill set, you still have to market yourself properly to attract the attention of sports industry employers.
At SMWW, we'll teach you the skills you need to thrive and help you redesign your resume for optimal impact in the sports industry. We'll help you craft a resume to include your new skills, credentials, and references. We'll also optimize it to reach hiring managers searching online.
We want you to become the next SMWW success story and will go to great lengths to help you get there!
Meet Your Course Mentors
Bret Kanis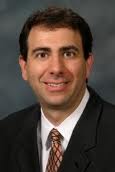 Bret Kanis is an NBA Agent and Attorney with the Hightower Law Firm in Pensacola, Florida with over 20 years' experience as a basketball agent. As a certified player agent with the National Basketball Players Association and a licensed attorney, he is able to represent professional basketball players in the NBA, G League, and internationally. Over his career, Bret's clients have received offers in over 25 countries. He has represented players from a wide range of colleges (including high major schools such as Arizona, Cincinnati, Iowa, Iowa State, North Carolina, and Notre Dame). He has assisted many under-the-radar players in building successful professional basketball careers. Due to his worldwide connections, he has helped other agents in locating professional basketball opportunities for their clients and mentored agents new to the business.
As an attorney, Bret has represented professional athletes in contract negotiations and contract disputes (including before FIBA's Basketball Arbitrational Tribunal), advised agents in contract negotiations and disputes for their clients and represented professional athletes with respect to their businesses and personal matters.
Throughout his career, Bret has had the opportunity to work with Hall of Fame athletes, high-round draft picks, and Olympic Gold medalists in various capacities as an agent and attorney.
Jan Wieland

Jan Wieland, Founder and CEO of Blacktop Management Agency, is of both German and Finnish descent. Jan founded Blacktop Management after a series of injuries put his pro basketball career to an end. His broad horizon from playing in different countries helps Jan understand very well the needs and problems both upcoming and established basketball players may face, along with challenges many teams face.
Throughout his years of living and playing basketball both domestically and internationally, Jan has built up connections on every level and placed his players in over 40 different countries around the world. Jan holds a business degree in HR Management and is a FIBA Certified Agent (FIBA License # 201 202 4814) and German Basketball Federation.
Jan speaks English, German, and Finnish fluently. Jan speaks internationally as an expert on global basketball at events such as the Las Vegas Summer League, Portsmouth Invitational Tournament, and NBA D-League Showcase. Besides his work as an agent, Jan has developed and implemented several nationwide anti-racism/discrimination school projects in Finland.
Dr. Lynn Lashbrook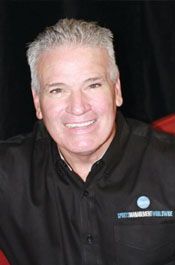 Dr. Lynn Lashbrook, the president and founder of SMWW, has over 40 years of combined experience as an educator, coach, Athletic Director, and registered NFL agent represented over 150 NFL clients. Dr. Lashbrook manages the SMWW Agency representing over 200 Agent Advisors and athletes worldwide in all sports including basketball.

What Happens After You Graduate?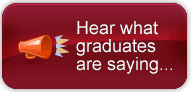 In addition to being a provider of sports management education, Sports Management Worldwide offers an international full-service sports agency with an extensive network of Agent Advisors serving athletes throughout the world.

After the successful completion of our Basketball Agent course, graduates are encouraged to seek Agent Advisor status with the SMWW agency.

Agent Advisors are agents-in-training who co-represent all SMWW Agency athletes. For a small yearly fee, an Agent Advisor can recruit and represent athletes on behalf of Sports Management Worldwide and share in any commission fee paid to the company by clients successfully recruited by the Agent Advisor.
The Benefits of Becoming an Agent Advisor are Vast
If you want to become a successful sports agent, the knowledge you gain in our Basketball Agent course is the foundation we build upon as you graduate and become an SMWW Agent Advisor.

As an Agent Advisor you will:
Recruit and represent professional athletes in basketball
Share in referrals from athletes looking for agency representation
Gain access to scouting reports
Highlight your picture and professional bio on SMWWAgency.com
Be able to order agency marketing materials to recruit athletes, including recruiting packets and business cards
Receive one-on-one assistance to recruit your first athlete
Have mentors from certified agents in MLB to help grow your clientele
Associate with respected SMWW faculty and staff
Leverage the established relationships with teams, clubs, and sponsors
Receive discounts on all SMWW Sports Career Conferences that put you in the heart of the action at the NFL Combine, NHL Draft, MLS Draft, MLB Winter Meetings, NBA Summer League Games, and international conferences
As an SMWW Agent Advisor, you will be registered to recruit and represent professional athletes in basketball. We encourage you to keep your current career while you build your clientele.

Athletes from all over the world apply for representation via our website and as an SMWW Agent Advisor, you'll be first in line to make them your clients.

With the guidance of the SMWW team, you are set up for success!
Course Details

Weekly Interactive Zoom Video Chats: A unique aspect of each 8-week course is the opportunity for students to participate in weekly, interactive Zoom video chats with fellow students, Dr. Lashbrook, Bret Kanis, Jan Wieland, SMWW mentors, SMWW agents, certified agents in all sports, professional athletes, and renowned guest speakers. This is a tremendous opportunity to network within the professional and collegiate sports industry by getting to know your instructors and fellow students personally via the Internet. This allows ample opportunity to network, ask questions, and discuss aspects of the course openly with instructors and classmates. The interactive Zoom video chats are available via any online computer with a microphone. If you are unable to attend the chats, they are archived and you can listen at a more convenient time. These chats are so popular that graduates continue to come back and participate to enhance their opportunities.
Online Education: This innovative academic course is facilitated through a web-based educational delivery system. You will enjoy the online discussion boards, weekly readings, weekly quizzes, course projects, and interaction amongst fellow sports business-minded students and faculty. The course content is the foundation for a successful career as a sports agent.
Global Participation: SMWW students participate from over 162 countries. Courses have an international influence and instructors will cater assignments to specific countries or leagues. Countries with economic challenges are eligible for economic discounts.
University Credit Available: For additional fees to Fort Hays State University in Kansas, you may receive graduate or undergraduate university credit for Sports Management Worldwide's courses. Click here for more information.
Sports Career Conferences: Throughout the year, Sports Management Worldwide hosts Sports Career Conferences at a variety of sporting events. These are fabulous networking events that put SMWW alumni in the heart of the action. Opportunities to meet head coaches, gm's, player personnel, scouts, and fellow sports agents are facilitated. Visit SMWW Sports Career Conferences to learn more. SMWW alumni receive discounts.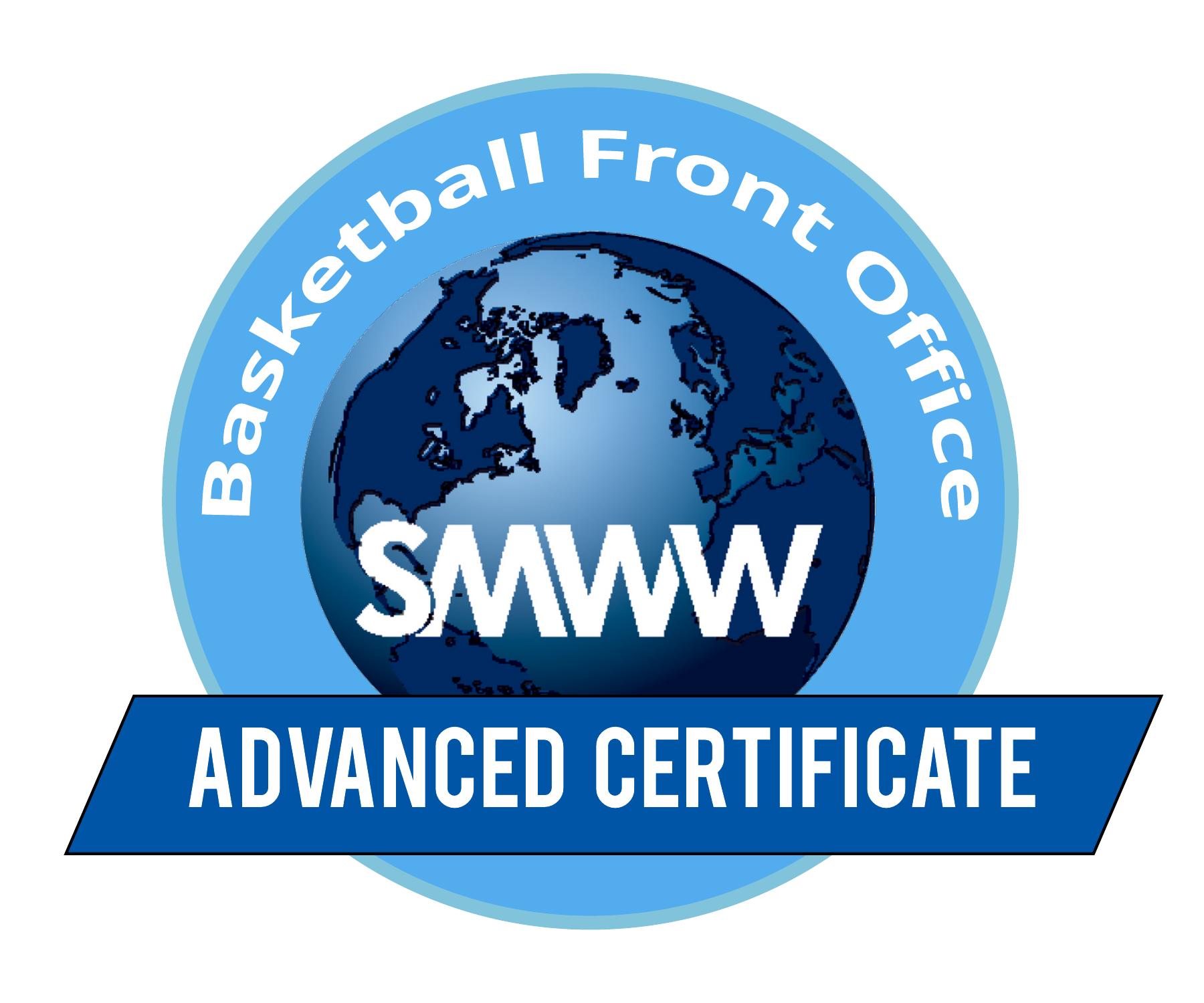 Advanced Certificates: Want to take your career to the next level? Our Advanced Certificates have been hand-selected by our team of sports industry experts to put you on a path to success. These bundles allow you to take advantage of our biggest discount available, by bundling multiple courses and becoming an expert in that field. Learn more about our Advanced Certificates here.
Military Discount: For those individuals who represent their country in military service, (active, reserve, or retired) we offer a discount. Thank you for serving your country! For more information on the Military Discount please click here.
Tax Write Off (For USA Citizens): SMWW course tuition, books, and supplies can be used for education tax credits. Save your receipts and consult with your tax advisor on how this applies to you.

THREE MONTHLY PAYMENTS OF $550
Or a single payment of $1,650
Includes all course textbooks and access to a web-based classroom. Shipping is additional.
| | |
| --- | --- |
| PRICE IN | |
APPROXIMATELY $1650
If we offer an economic discount in your country, it is included in the estimate above. Exact pricing including the discount is shown before you complete checkout. Payment plan options are provided during checkout.
PAYMENT METHODS: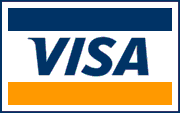 Prerequisites: Must be 18 or older to participate and have a passion for sports.
CALL TODAY: 1-877-SMWW-NOW
(In the UK: 087 12884799)
SMWW's Industry Leading Courses Featured In: