2022 Spring Football Season
SMWW-Ourlads' Football 4-Month Apprenticeship

NEXT START DATE: August 29
Weekly Live Interactive Zoom Chats with Dan Shonka

NEXT START DATE:
August 29
Weekly Live Interactive Zoom Chats with Dan Shonka

MONDAYS 7 pm PT 10 pm ET
TUESDAYS 2 am GMT

| | | | | |
| --- | --- | --- | --- | --- |
| 16-week online course | Access to SMWW network | Resume enhancement | Ongoing career advice | Professional Scouting Portfolio Development |
Apprenticeship Includes:
Scout trainees will be credentialed for up to 3 or more college football games in the USA
Assigned video scouting for multiple college football teams
Fall Apprentices: Scout trainees may have the opportunity to make school visits during Fall to evaluate prospects in the same manner that NFL college scouts do
Spring Apprentices: Scout trainees may have the opportunity to make school visits during Spring Practices and Pro Day workouts
Writing content for games covered or articles requested which may be featured on Ourlads', and various football media site
SMWW Apprentices will be invited to the East-West Shrine Bowl & practice sessions with Dan Shonka (travel expenses not included)
Scouting reports will be critiqued by Dan Shonka, Ourlads' General Manager
Professional resume redesigned to meet football industry standards
Apprentices will be taught how to correctly contact individuals who work with football scouts at the college and NFL level
Scouts will be able to use SMWW Football Apprenticeship in pursuing relevant job opportunities
Ourlads' Subscription & Publications - 2019 Review, 2020 Preview, Newsletters and Guide ($55 value)
SMWW polo ($50 value)
SMWW Football Apprenticeship business cards ($50 value)
Full web page with photo and bio for one year on the SMWWscouts.com website. ($320 value)
Weekly live video chats for 4 months with Dan Shonka
This opportunity is limited to 20 scouts per 4 month session.
May be limited to one scout per geographical location.
Learn More About Apprenticeship Mentor Dan Shonka, Ourlads' NFL Scouting Services GM

Ourlads' NFL Scouting Services GM and National Scout, Dan Shonka, has been involved in player personnel work for over 4 decades. He is one of, if not the only, NFL Draft Analyst to have played the game, coached the game, recruited high school players on the major college level, and scouted professionally for the NFL. Shonka scouted for National Football Scouting, the Philadelphia Eagles, Washington Redskins, the Kansas City Chiefs, and the Philadelphia Stars of the USFL for a combined 16 years. Ourlads' is an organization which has been scouting, evaluating, and rating college football talent as it pertains to the NFL Draft since the early 1980s. Ourlads' clients include NFL clubs, executives, scouts, agents, and media representatives.
In addition to Ourlads', Dan has been the National Scout for the East West Shrine Bowl Game for the past 6 years.
774 colleges and universities provide football programs. There are 130 schools in the Division I Football Bowl Subdivision (FBS) and 125 in the Division I Football Championship Subdivision (FCS). (That is over 35,000 college football players.) Dan Shonka will mentor SMWW-Ourlads' Football Apprentices to discover new talent and the hidden stars of tomorrow.

THREE MONTHLY PAYMENTS OF $495
Or a single payment of $1,450
Includes all course textbooks and access to a web-based classroom. Shipping is additional.
| | |
| --- | --- |
| PRICE IN | |
APPROXIMATELY $1450
If we offer an economic discount in your country, it is included in the estimate above. Exact pricing including the discount is shown before you complete checkout. Payment plan options are provided during checkout.
PAYMENT METHODS: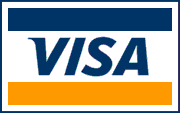 Prerequisites: Must be 18 or older to participate and have a passion for sports.
CALL TODAY: 1-877-SMWW-NOW
(In the UK: 087 12884799)