2022 Fall Football Season
SMWW Football 4-Month Apprenticeship

NEXT START DATE: August 29
Weekly Live Interactive Zoom Chats with Dane Vandernat

NEXT START DATE:
August 29
Weekly Live Interactive Zoom Chats with Dane Vandernat

TUESDAYS 6 pm PT 9 pm ET
WEDNESDAY 2 am GMT

| | | | | |
| --- | --- | --- | --- | --- |
| 16-week online course | Access to SMWW network | Resume enhancement | Ongoing career advice | Professional Scouting Portfolio Development |
Apprenticeship Includes:
Scout trainees will be credentialed for up to 3 or more college football games in the USA.*
An NFL+ Premium account for the entire 16-week program ($40 value)
Fall Apprentices: Scout trainees may have the opportunity to make school visits during the Fall to evaluate prospects in the same manner that NFL college scouts do.
Spring Apprentices: Scout trainees may have the opportunity to make school visits during Spring Practices and Pro Day workouts.
Writing content for games covered or articles requested which may be featured on SMWWScout.com, and various football media site
SMWW Apprentices may be invited to the NFLPA Bowl Game & practice sessions with Dane Vandernat (travel expenses not included)
Professional resume redesigned to meet football industry standards
Apprentices will be taught how to correctly contact individuals who work with football scouts at the college and NFL level
Scouts will be able to use SMWW Football Apprenticeship in pursuing relevant job opportunities
SMWW polo ($50 value)
SMWW Football Apprenticeship business cards ($50 value)
Full web page with photo and bio for one year on the SMWWscouts.com website. ($320 value)
Weekly live video chats for 4 months with Dane Vandernat
*Credentials subject to the approval of the college/university.
Check out the 16-week curriculum here:
| | | | |
| --- | --- | --- | --- |
| Week 1: Introduction to Talent Evaluation | Week 2: Offensive Football Organizations | Week 3: Quarterbacks | Week 4: Running Back/Full Backs |
| Week 5: Wide Receivers/Slot Receivers | Week 6: Tight Ends (Y/F) | Week 7: Offensive Tackles | Week 8: Interior Offensive Linemen |
| Week 9: Defensive Football Organizations | Week 10: Interior Defensive Linemen | Week 11: Edge Defenders | Week 12: Linebackers |
| Week 13: Cornerbacks | Week 14: Safeties | Week 15: Specialists | Week 16: Wrap up |
This opportunity is limited to 20 scouts per 4-month session.
May be limited to one scout per geographical location.
Learn More About Apprenticeship Mentor Dane Vandernat, NFLPA Bowl Director of Player Personnel
Dane Vandernat enters his fourth year as the NFLPA Collegiate Bowl's Director of Player Personnel. He brings 10 years of NFL personnel and scouting experience to this role, having worked his way up the ranks within the Oakland Raiders organization. Vandernat first joined the Raiders in 2008, serving as a training camp intern in the Internet department prior to completing a salary cap and agent administration internship with the NFLPA. He then re-joined the Silver and Black as a player personnel assistant in 2009 before becoming a pro scout for the team two years later. In 2015, Vandernat was promoted to Oakland's director of pro personnel, where he oversaw daily operations, worked closely with the team's general manager, and evaluated prospective players. The Upland, Calif., native graduated from Cal Poly Pomona and earned a master's degree in Sport Management from the University of San Francisco.
774 colleges and universities provide football programs. There are 130 schools in the Division I Football Bowl Subdivision (FBS) and 125 in the Division I Football Championship Subdivision (FCS). (That is over 35,000 college football players.) Dane Vandernat will mentor SMWW Football Apprentices to discover new talent and the hidden stars of tomorrow.

THREE MONTHLY PAYMENTS OF $495
Or a single payment of $1,450
Includes all course textbooks and access to a web-based classroom. Shipping is additional.
| | |
| --- | --- |
| PRICE IN | |
APPROXIMATELY $1450
If we offer an economic discount in your country, it is included in the estimate above. Exact pricing including the discount is shown before you complete checkout. Payment plan options are provided during checkout.
PAYMENT METHODS: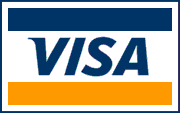 Prerequisites: Must be 18 or older to participate and have a passion for sports.
CALL TODAY: 1-877-SMWW-NOW
(In the UK: 087 12884799)