2022 Soccer Season
SMWW-Soccer Syndicate Soccer 4-Month Apprenticeship

NEXT START DATE: January 23
Weekly Live Interactive Zoom Chats
NEXT START DATE:
January 23
Weekly Live Interactive Zoom Chats
MONDAYS
1 pm PT
4 pm ET
8 pm GMT
| | | | | |
| --- | --- | --- | --- | --- |
| 16-week online course | Access to SMWW network | Resume enhancement | Ongoing career advice | Professional Scouting Portfolio Development |
The Soccer Apprenticeship has been designed to provide graduates of SMWW's Soccer Management & Scouting, Soccer Analytics and Soccer Agent course the advanced knowledge, skills and mindset to achieve their professional goals in soccer.
The 16-week program is focused for those that are looking to develop their career in soccer recruitment, talent ID, opposition analysis and football representation.
Over the 16- weeks apprentices will experience:
· Live & virtual scouting opportunities and the opportunity to produce opposition analysis and individual player assessments as requested by clubs
· Opportunity to shadow experienced scouts and agents
· Learn how to write professional reports to a standard expected by professional clubs and the opportunity for those to be critiqued my SMWW and professional soccer scouts
· North American Soccer Apprentices will gain accredited access for a minimum of 5 college soccer games (ticket included)
· UK based scouts will gain accredited club access to a minimum of 5 professional games and first team and academy levels (ticket included)
· Continual career assessment and consultation over the 16 weeks with professional scouts and SMWW faculty
· Develop essential skills required by clubs on how to use Wyscout, Instat, and other scouting/analytics platforms
Soccer Apprentices also have the opportunity to interact with soccer professionals from North America and the UK, in a series of live weekly web chats. The web chats are designed to develop knowledge skills and ensure continual professional development. Topics will include:
· Advice and techniques on how to produce professional player and opposition analysis reports
· Networking: How to create an effective network to build your career
· Soccer Data: How best to manage and manipulate data to identify and track players
· All in the planning: Managing logistics – fixture planning, time management, and resources
· Presentation: How to deliver professional player/opposition analysis reports to a professional club standard
· Technology Evolution: How to scout using Wyscout, Instat, and Hudl
· Beyond the Game: Importance and tactics of going beyond what you see on the pitch
· Working and managing data in soccer to identify and track talent
Additionally, Soccer Apprentices will receive the following benefits:
· Professional resume/CV rewrite to meet soccer industry standards.
· Scouts will be able to use SMWW-Soccer Syndicate Apprenticeship in pursuing relevant job opportunities
· SMWW polo $50 value
· SMWW Soccer Scout business cards ($50 value)
· Full web page with photo and bio for 4 months on the SMWWscouts.com website. ($240 value)
· Q and A opportunities with professional scouts
· SMWW Soccer Scarf
This opportunity is limited to 20 scouts per year.
May be limited to one scout per geographical location.
Learn More About Apprenticeship Mentor
Scott Rezendez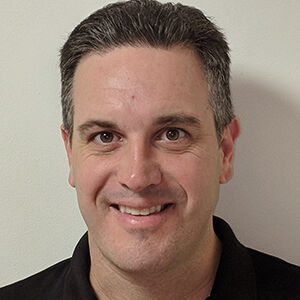 Scott Rezendez is the Soccer Syndicate CEO and Co-Founder.
Scott helped launch the MLS Players Association in 2006 while completing his MBA in Sports Management at George Washington University. During his three years at the Players Association, he helped open their first office, advocated daily on behalf of the players as their liaison to the MLS Player Relations department on compensation and benefits issues. He worked tirelessly to prepare players & their agents for contract negotiations with the league, audited the league's annual player payrolls, and compiled & released the first player salary survey.
Scott moved to General Manager of the Wilmington Hammerheads in preparation for their 2012 season. He was instrumental in building a competitive USL Pro roster that clawed its way to the Cup Final that season, despite having one of the lowest player budgets league-wide.
Scott moved to Sporting Kansas City as a domestic scout for the next 4 seasons. During Scott's era, Sporting Kansas City had a tremendous amount of success in the MLS Super Draft, identifying and selecting key contributors to their MLS roster. Scott has also assisted the Oklahoma City Energy FC & Swope Park Rangers in preparing for their inaugural seasons with in-depth player analysis.
In 2016, Scott became Technical Director of the Oklahoma City Energy and helped guide both their USL first team and PDL U-23. In 2017, the USL roster advanced to the Western Conference Finals while the U-23 roster held the best record nationally throughout all of PDL.

THREE MONTHLY PAYMENTS OF $650
Or a single payment of $1,950
Includes all course textbooks and access to a web-based classroom. Shipping is additional.
| | |
| --- | --- |
| PRICE IN | |
APPROXIMATELY $1950
If we offer an economic discount in your country, it is included in the estimate above. Exact pricing including the discount is shown before you complete checkout. Payment plan options are provided during checkout.
PAYMENT METHODS: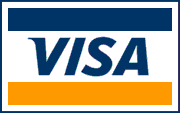 Prerequisites: Must be 18 or older to participate and have a passion for sports.
CALL TODAY: 1-877-SMWW-NOW
(In the UK: 087 12884799)