2019-2020 Soccer Season
SMWW-Soccer Syndicate Soccer 1-Year Apprenticeship

START
DATE
September
7

Access to SMWW professional network
Resume Enhancement
Ongoing career advice
Apprenticeship Includes:
Scout trainees will be credentialed for over 15 college soccer games in the USA or club/professional games overseas where you will scout alongside professional scouts on press row.
Trained in Soccer Syndicate scouting process.
Trained in video analytics software which will be used as part of the scouting process.
One year access to Wyscout Sport Video Analytics software. (Value $1,000).
One year subscription to the Top Drawer Soccer.
Scouting reports will be critiqued by Soccer Syndicate staff to meet standards for MLS, USL, CPL, NCAA, and international professional soccer clubs.
Writing content for games covered or articles requested which may be featured on:

Professional resume rewrite to meet soccer industry standards.
Scouts will be able to use SMWW-Soccer Syndicate Apprenticeship in pursuing relevant job opportunities.
SMWW polo $50 value.
SMWW soccer Scout business cards ($50 value).
Full web page with photo and bio for one year on the SMWWscouts.com website. ($320 value).
Access to live audio chats for the first 8 weeks followed by one per month. 16 total live audio chats.
This opportunity is limited to 20 scouts per year. 
May be limited to one scout per geographical location.
Learn More About Apprenticeship Mentors
Matt Martin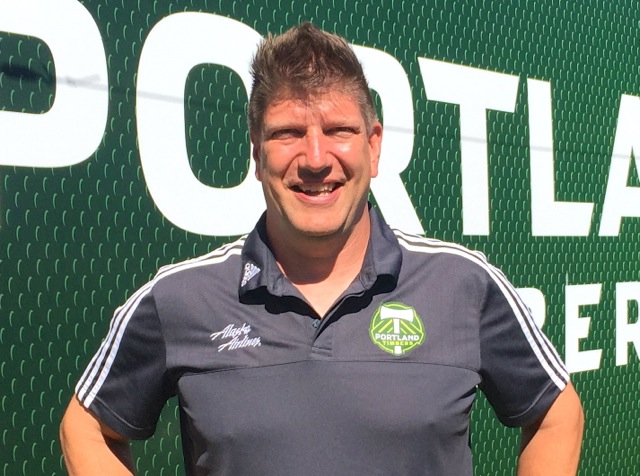 Currently, Matt is the Soccer Syndicate's Director of Scouting. Previously he has been the Director of Academy Scouting for Real Salt Lake, Matt Martin focuses on scouting USL, NASL, NCAA and MLS matches in the USA. He coordinated and managed the efforts of a team of regional scouts for recruitment and advance scouting purposes.
Prior to Real Salt Lake, Matt was the Director of Domestic Scouting for the Portland Timbers of the MLS. Before joining the Timbers, Martin was the National Scouting Coordinator for Sporting Kansas City, covering the East Coast, and a scout with the New York Red Bulls. Matt's professional career began with The Scouting Network (TSN) out of Birmingham, England after completing SMWW's Soccer Management and Scouting Course in 2007. Now he's a course mentor and a highly connected resource in the world of domestic soccer.
Lee Fraser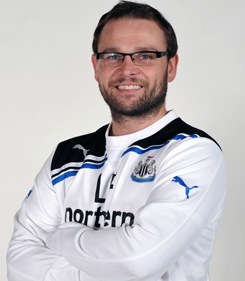 Lee has been with Newcastle United FC for over 14 years as a Technical Scout, Talent ID & Data Analyst, while also consulting in analytics for many soccer operations, including for the South African "Road to World Cup" in 1998, the UEFA Champions League in 2003, the UEFA Cup from 2003 – 2007 and the Welsh FA in 2007.
John Print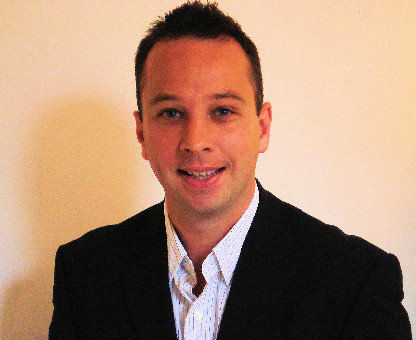 John Print is SMWW's Director of Soccer, registered intermediary with the English FA/USSF and a Licensed FIFA Players Agent for over 8 years. As an agent, John has represented clients at all professional levels in England, across Europe and the USA, including the EPL, MLS, and USL. In addition, John also works as a freelance soccer scout for professional teams in England providing opposition analysis and individual player assessments.
Besides working in soccer, John represents Olympic/Paralympic athletes and other sports personalities. Prior to working with SMWW, John worked with UK Sport within their International Relations and Drug-Free Sport Departments. He was also a partner with London-based sports agency, SIML before setting up his own agency called Sports Talent, which focused on promoting athletes to promotional and media projects. Highlights include proving talent for Global TV Commercials on behalf of Nike, Adidas, EA Sports, Pepsi and Castrol, and soccer talent for Timbaland's Worldwide No. 1 music video - "The Way I Are". 
John has a tremendous understanding of what it takes to market a player at every level of the game. His combined scouting and agent experience with teams and clubs at all levels is unique and a huge asset for SMWW clients looking to play at the highest level. 
Scott Rezendez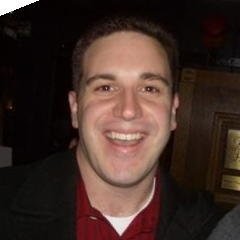 Scott has spent over a decade in the professional game in a variety of leadership roles – advocating for players, managing clubs, and scouting countless matches. His grasp of the domestic player pool at all levels is comprehensive and current. He has worked extremely hard to develop and maintain tremendous relationships throughout the industry with league executives, club management, coaches at all levels, agents and athletes.
A lifelong soccer player involved in all aspects of the game was presented with an opportunity to help launch the MLS Players Association in 2006 while completing his MBA in Sports Management at the George Washington University. During his three years at the PA, he helped open their first office, advocated daily on behalf of the players as their liaison to the MLS Player Relations department on compensation and benefits issues. He worked tirelessly to prepare players & their agents for contract negotiations with the league, audited the league's annual player payrolls, and compiled & released the first player salary survey for the Association in 2007.
Scott then moved over to club management and took the helm as General Manager of the Wilmington Hammerheads in preparation for their 2012 season. He was instrumental in building a competitive USL Pro roster that clawed its way to the Cup Final that season, despite having one of the lowest player budgets league-wide.
After that successful season in Wilmington, Scott moved on to work for Sporting Kansas City as a domestic scout, based in Washington DC, for 4 seasons. As a team member of their broader scouting efforts, he worked aggressively to provide the club with accurate data on collegiate and lower division professional players for potential acquisition. During that time, Sporting Kansas City had a tremendous amount of success in the MLS Super Draft, identifying and selecting key contributors to their MLS roster. That success gave the club critical depth to withstand the grind of long MLS seasons and led to an MLS Cup and US Open Cup Championship during his time there. In addition, he aided Oklahoma City Energy FC & Swope Park Rangers in preparing for their inaugural seasons with in-depth player analysis.
Scott was then hired as Technical Director of the Oklahoma City Energy in 2016 and helped guide both their USL first team and PDL U-23 to tremendous success. In 2017, the USL roster advanced to the Western Conference Finals while the U-23 roster held the best record nationally throughout all of PDL.
Cost: $1950
(Includes two SMWW courses and one SMWW Career Conference of the student's choice. Shipping additional.)
Payment plans available (as little as $650 a month).
Length: "Live" audio online chats weekly with renowned instructors!
Prerequisites: Must be 18 or older to participate and have a passion for sports
Payment: Visa, MasterCard, American Express, Discover, Enroute, JCB, Diner's Club
CALL TODAY: 1-877-SMWW-NOW
(In the UK: 087 12884799)