Salary Cap Analysis & Collective Bargaining Agreements
Do you work in the front office and would like to analyze player contracts and salary cap implications for your team?
Do you want to better understand the impact salary caps have on decisions for your organization?
Do you want to learn more about the new Collective Bargaining Agreements in all sports?
Are you a sports agent and want to negotiate effectively, with the confidence of knowing the correct market value for your client?
Is your league considering a collective bargaining agreement?
The Salary Capology Course is an 8-week online course that offers cutting edge theories on how to develop a career in professional sports analyzing salary caps and collective bargaining agreements. The Salary Capology course will cover concepts like league wide salaries, minimum team salaries, operations of salary cap computations, exceptions and rules to salary caps, negotiations and extensions and accounting procedures for most major sports leagues and other essential tools of contemporary salary cap analyst in professional sports.
NEXT START
DATE
December
3

Weekly Live Audio Chats
with Joel

Mondays: 5pm PST

8pm EST


Class size limited to 20 Students

8-week online course
Access to the SMWW Network
Resume Enhancement
Career Advice for
Years to Come
This course is for you if you want to pursue a career in professional sports:
Salary Cap Manager
Capologist
Finance
Examining team payroll
Team Contract Negotiations
Sports Contract Advisor
Director of Salary Cap Information
Salary Cap Monitoring and Reporting
Agent
General Manager
Team Finance Manager
You do not need to relocate, this course can be taken from anywhere in the world.
Click to read about the Boston Bruins Evan Gold
This 8-week online course could be the foundation for becoming the next salary cap analyst for a team in your area.
Salary capology students will learn to evaluate professional playing contracts and the daily responsibilities of a Salary Cap Analyst. Salary cap evaluation has changed the way sports franchises do business in 2009 and beyond. Cap analysts educate GM's on how much they can spend signing talent and forecasting future free agent activity. With free agency in major sports leagues being equally as important to teams as their draft, salary cap supervisors are now the linchpin in a franchise's personnel decisions. With this course, you gain a better understanding of key strategies and practices used by professional teams to stay under the cap including deferring salaries and bonuses.
Salary caps and Collective Bargaining Agreements are used by the following major sports leagues around the world:
North America:
National Football League (NFL)
National Hockey League (NHL)
Major League Baseball (MLB) (Luxury Tax)
Major League Soccer (MLS)
National Lacrosse League (NLL)
Canadian Football League (CFL)
Women's Professional Soccer (WPS)
Women's National Basketball Association (WNBA)
Arena Football League (AFL)
and many minor league teams
England:
Aviva Premiership Rugby Union
Super League Rugby League
Cricket
Australia:
Australian Football League
National Rugby League
A-League (Soccer)
Australian National Basketball League
Russia:
Kontinental Hockey League (KHL)
France:
Top 14 Rugby Union League
India:
India Premier League (IPL)
Europe:
Several European football (soccer) leagues are considering salary caps
This course will assist you with careers in all major league and minor league teams.
Individuals will learn:
Collective Bargaining Agreements
Responsibilities of a Salary Cap analyst
Salary Cap Rules
Professional contracts and player negotiation
Signing bonus proration and acceleration
Guaranteed/Non-guaranteed salaries and bonuses
Rookie draft calculations
Contract valuation
Market Assessments
Position Payroll Assessment
Player trades and acquisitions
Free agency systems
Negotiations with agents and players
Cap value of a player
---
Mentor:
Joel Corry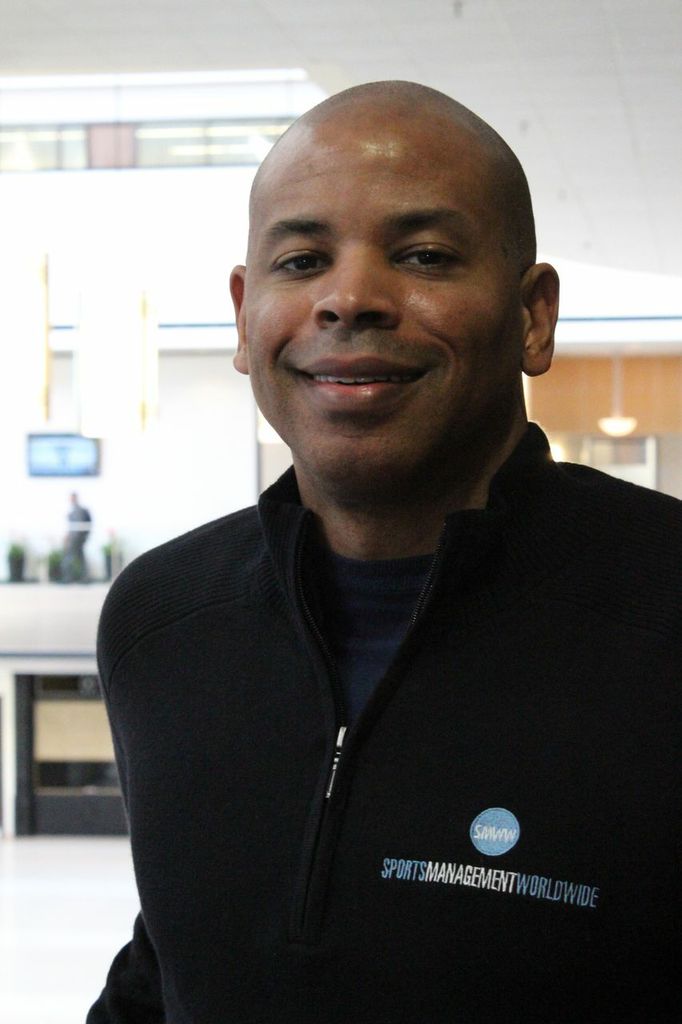 Mr. Corry was a sports agent for 16 years, representing NFL and NBA players including Ronnie Lott, Hakeem Olajuwon, Shaquille O'Neal, John Randle, Keenan McCardell, Jimmy Smith and Eric Allen.

In 2013, Joel began writing for CBSSports.com, a column titled the "The Agent's Take", utilizing his knowledge of the NFL salary cap and collective bargaining agreement to provide perspective on player salaries, and contract negotiations.

Click for more on Joel Corry

Guest Speakers:

Scott Rezendes
Scott was hired as the first employee of the Major League Soccer Players Union in 2006. He managed player contracts and prepared agents and players for negotiations with the major league soccer office. Rezendes received his MBA in Sports Management from the George Washington University in 2008. He also has prior experience working with a sports arbitrator. You will enjoy getting to know Scott and his wealth of contract knowledge.
Brodie Waters
Brodie Waters is the creator of The Roster Management System, a software program that supports NFL team salary capology. Brodie spent six years with Axcess Sports & Entertainment as VP for Contract Negotiations. Brodie now advises SMWW in contract negotiations and provides important insight into the inner workings of the front office decision-making process in a complex salary cap environment.
---
Course Details
Weekly Audio Chats- A unique aspect of each 8-week course is the opportunity for students to participate weekly in live interactive audio chats with fellow students, mentor Joel Corry and Dr. Lynn Lashbrook, and guest speakers. This is a tremendous opportunity to network within a professional arena and get to know your instructors and fellow students personally via the internet. This is available via any online computer with a microphone.

Online Education - This innovative academic course is facilitated through a web-based educational delivery system. You will enjoy the online discussion boards, weekly readings, weekly quizzes, course projects, and interaction amongst fellow sports business-minded students and faculty. All course materials and textbooks are included in the course.

Global Participation - SMWW students participate from over 162 countries. Courses have an international influence and instructors will cater assignments to specific countries or leagues. Countries with economic challenges are eligible for economic discounts.
Military Discount - For those individuals who represent their country in military service we offer a discount. Please contact info@smww.com if you are active, reserve, or a retired member of your countries military system. Thank you for serving your country! (Please include what country and specific part of the military.)
Tax Write Off - (For USA Citizens) SMWW course tuition, books and supplies can be used for education tax credits. Save your receipts and consult with your tax advisor on how this applies to you.
---
Course Certificate & Resume Reference:
Successful graduates of the Sports Management Worldwide courses will be sent an SMWW Certificate of Accomplishment. This certificate represents not only your achievements in the course but also demonstrates your personal commitment to self-improvement and ability to "self-train" yourself for higher positions within the sports business industry.
In addition to your certificate, you will be given the stamp of approval by SMWW. This approval includes a personal reference you may add to your resume with contact information for Dr. Lynn Lashbrook and a reference to the mentors of this course.
---
Work for a team:
Our goal is to see all Salary Capology Graduates gainfully employed in sports worldwide. Your chances of accepting an offer of employment within professional sports will improve greatly by going through this program in tandem with either the Athlete Management Course, Sports Business Management Course or any one of the General Manager and Scouting Courses. SMWW will customize a portfolio to assist you with your career goals.
Through our extensive network of professional teams worldwide our objective is to prepare you for when the right job opportunities become available. Numerous people that have gone through our programs are now employed in great positions and you could do the same. We want to help you launch your sports career and help you find a position where you can be the most successful and satisfied.
The ideal course for the following individuals:
Anyone who fascinated about amateur drafts in sports
Anyone who's passionate about a career in sports management
Anyone who wants to learn about salaries in the sports industry, while keeping current employment
Those with other commitments for whom online education fits their schedule
Those who seek a way to break into the competitive world of the business of sports
College students who want to gain insight not offered on college campuses
College students who need to obtain college credit
Cost: $995
(includes all course textbooks, headset, microphone and access to web based classroom. Shipping additional.)
Payment plans available (as little as $350 a month).
See if you are eligible for an
economic discount
based on your country of residence.
6 months free financing via PayPal for those who qualify.
Length: 8 Weeks; "Live" audio online chats weekly with renowned instructors!
Prerequisites: Must be 18 or older to participate and have a passion for sports
Payment: Visa, MasterCard, American Express, Discover, Enroute, JCB, Diner's Club
CALL TODAY: 1-877-SMWW-NOW
(In the UK: 087 12884799)