Fort Hays State & SMWW / Master's of Professional Studies in Sports Management
Earn Your Master's in Sports Management - Fully Online
Advance your career by earning a Master's degree in Sports Management online. SMWW has partnered with Fort Hays State University to offer a 30-credit hour, fully accredited master's program from the comfort of your home.

A master's degree with an emphasis in Sport Management is a stepping stone toward a successful career in sports. Throughout this 30-credit hour program, you will develop critical experience in the areas related to communication, strategy, and leadership techniques needed to be successful as a sports executive.
A Master's Degree in Sports Management Will Open Doors for You to Pursue a Career In...
Pro Teams & Leagues – including the NFL, NBA, MLS, MLB, NHL, UFC, EPL, and all minor leagues
College Athletics – currently there are over 1/2 million NCAA athletes at over 1000 universities
Sports Agencies – become a Sports Agent in the NFL, NBA, MLS, MLB, NHL, UFC, EPL
Team & Player Marketing Agencies – new Name, Image, and Likeness legislation has changed the landscape for college athletes. Over half a million athletes now may work with marketing agencies.
Non-profit Sports Entities – Olympic Committees and Organizations, College Conferences, Bowl Game Administration, US Sports Association including AAU Basketball, USA Volleyball, US Soccer Federation, USA Baseball, Special Olympics, YMCA/YWCA, Boys & Girls Clubs
Elevate Your Program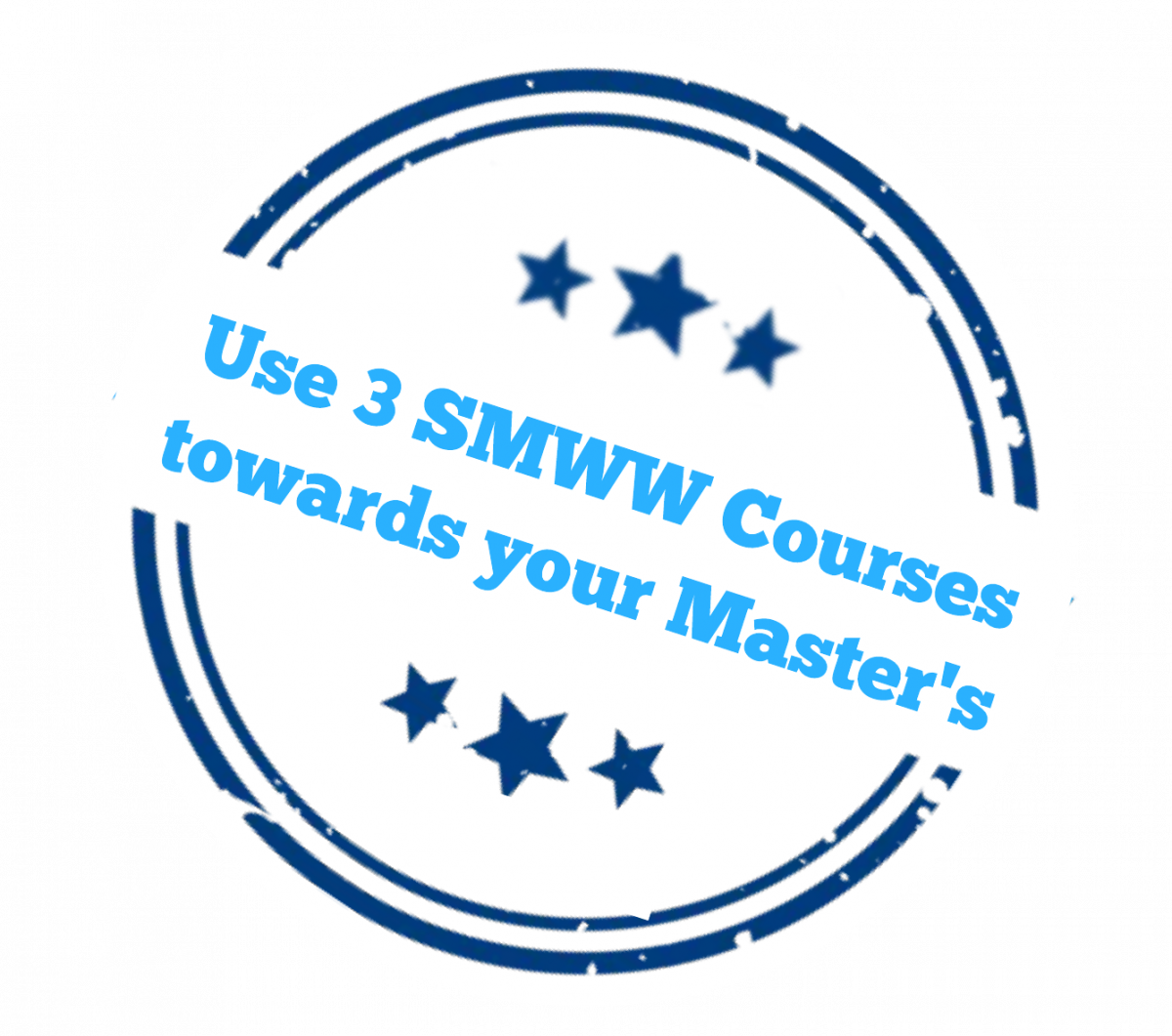 Fort Hays State University has partnered with Sports Management Worldwide, SMWW, the global leader in online sports business education, to give students the opportunity to gain the "what you know" and "who you know" real-world experience of working in the field while getting your degree. You will have the opportunity to work with sports entities in the specific field you want to work in; basketball, baseball, football, hockey, soccer, golf, tennis, racing, MMA, rugby, or cricket. You will even find courses in esports, cryptocurrency, and sports betting!
Take any three courses from Sports Management Worldwide and receive six credit hours toward your master's program at Fort Hays State University.
Unmatched Support
In addition to your FHSU professors, you would be working with SMWW Mentors, including well-respected general managers, sports agents, scouts, coaches, broadcasters, analysts, and media personalities.
You will allow work closely with Dr. Lynn Lashbrook, SMWW President and FHSU Alumni. He loves helping people pursue their passion for sports. He is a former athletic director, coach, scout, and currently an NFL Agent. He has relationships with sports business employers all over the globe. His goal is to help you find and work in a career you love. In regards to sports, he knows who is hiring, when they hire, and what they want in a new hire.
SMWW will also rework your resume to meet sports industry criteria and add your SMWW Mentors as references. Within the curriculum, you will be working on your portfolio and determining where you want to apply with your new degree.
Interested in learning more? Schedule a free 15-minute consultation with an SMWW Career Counselor.
SMWW's Industry Leading Courses Featured In:
Application Deadlines
Application is due: January 1, 2024 | Classes Start: January 8, 2024
About the Program
Sports Management Worldwide (SMWW), the global leader in online sports business education, and Fort Hays State University (FHSU) partnered to allow students to acquire college credits towards their undergraduate and graduate degrees related to the sports management industry.
Through the Credit for Prior Learning (CPL) program, students may take up to three courses from SMWW and receive six credit hours towards their prospective degree. By participating in each of the SMWW Learning Experience Pillars within each course, students will gain the knowledge and skills, hands-on experience, real-world experience, mentors, and networking opportunities to get their start in achieving their sports industry career goal in the areas of basketball, baseball, football, hockey, soccer, golf, tennis, motorsports racing, mixed martial arts (MMA), rugby, cricket, esports, cryptocurrency, and sports betting.
SMWW Learning Experience Pillars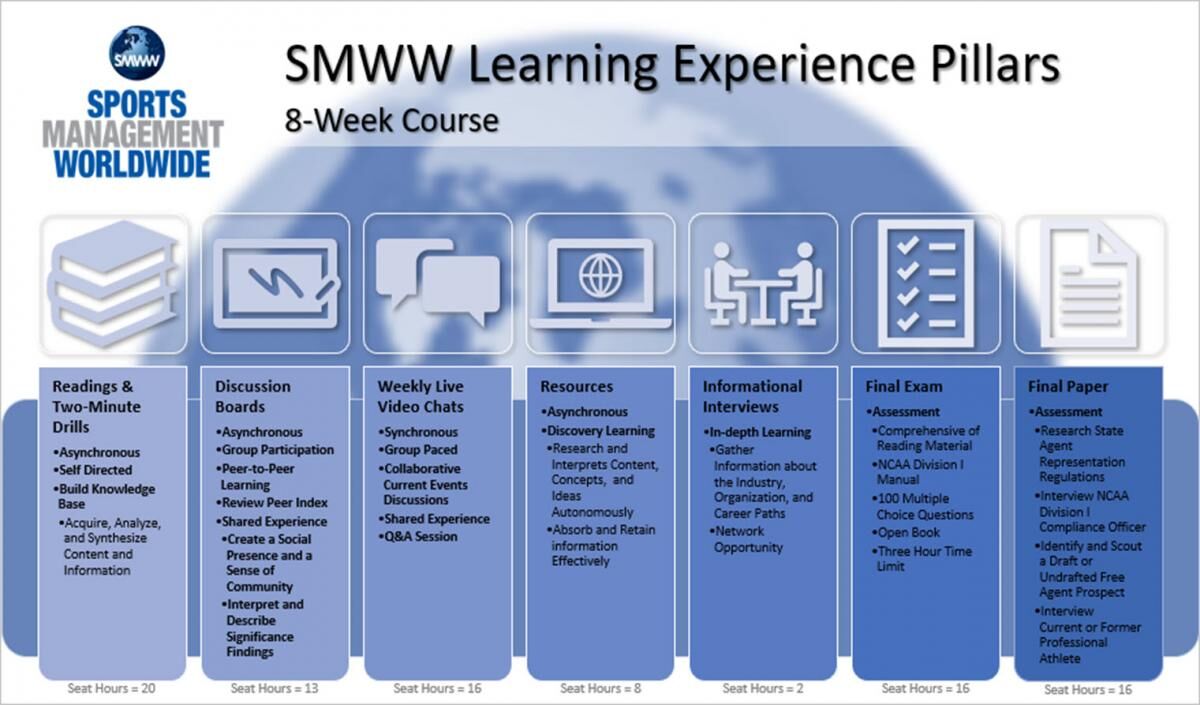 When taking any of the SMWW 8-week courses, students can take it from anywhere in the world, supporting their commitments to full-time and part-time school and/or work, family, and/or lifestyle. https://www.sportsmanagementworldwide.com/courses
The SMWW Learning Experience Pillars are a category of asynchronous and synchronous assignments, interactions, tasks, and activities where learning takes place within the following components:
Readings and Two-Minute Drills
Discussion Boards
Weekly Live Video Chats
Resources
Informational Interviews
Final Exam
Final Paper
Fort Hays State University Credit for Prior Learning
After completing the SMWW Learning Experience Pillars according to their undergraduate or graduate SMWW requirements, the students will receive a course completion certificate to submit to Fort Hays State University's Credit for Prior Learning by documentation. In order to receive the full credits, students must follow the CPL policies. https://www.fhsu.edu/cpl/policies
Getting Started
To participate in the SMWW and Fort Hays CPL Program, do the following:
Go to the SMWW courses webpage and identify which course(s) you would like to take. https://www.sportsmanagementworldwide.com/courses 
Go to the SMWW application webpage and fill out an application along with contact information. https://www.sportsmanagementworldwide.com/courses 
Await a call from an SMWW career counselor who will contact you to discuss your application and career goals to ensure that you are on the appropriate career pathway. 
Follow the SMWW career counselor's guidance on registering for your desired course.
Await contact from an SMWW course facilitator/FHSU advisor to give you an overview of the program requirements related to the SMWW Learning Experience Pillars to get credit by FHSU for taking the course.
A week before the SMWW course starts, read welcome emails to ensure you have the course materials and books.
Get acquainted with SMWW's learning management system (LMS) by creating your username and password and familiarizing yourself with the application's user interface (UI), course page, syllabus, discussion board, and zoom meeting information.
Once the course starts, you will meet with your course mentors, fellow students, and SMWW course facilitator/FHSU advisor to ensure you have a great experience.
For more infomation, visit FHSU.edu/SMWW.
Earn The Most Respected Sports Leadership Degree in the Sports Industry
If you envision an online Master's program like ours being impersonal, where you are stuck in front of your computer reading the screen for hours on end, you'd be wrong. Your learning with FHSU is augmented via live weekly interactive Zoom video chats with Dr. Lynn Lashbrook and guests including well-known sports executives, sports agents, major league head coaches, GM's, athletic directors, scouts, player personnel executives and more.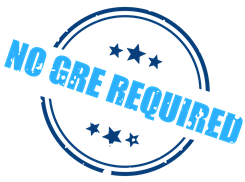 A vital part of your learning will come via their real-world experience, and your ability to ask questions and engage with pillars of the sports industry.
Students and faculty, along with industry leaders in the trenches of today's sports world, discuss topics and interact live via the Internet. Dr. Lashbrook's Weekly Forum creates a virtual classroom where everyone can hear each other worldwide!
Whether you just want to further your career or you are interested in a dynamic sports career in collegiate or professional sports you will love this accelerated Master's degree program.
This program will change your entire career outlook!
There are Numerous Benefits to Being a Part of SMWW:
Network with the alumni of SMWW, over 30,000 strong
Access and exposure to cutting edge software required by the MLB, NFL, NBA, MLS and NHL
Weekly live interactive zoom video chats with Dr. Lashbrook, fellow sports business students and sports industry leaders
Professional sports resume redesign and letter of reference upon graduation
Discounts to the SMWW Conferences including: NFL Combine, Baseball Winter Meetings, NBA Summer League, NHL Draft, MLS Draft and more.
Access to the SMWW Staff & Faculty.
---
A Message from Dr. Lynn Lashbrook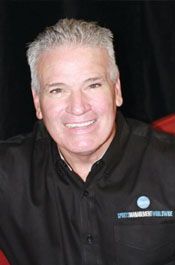 Dear Potential Student,
Every day I discuss with people the career opportunities in college athletics and Sports Management. For the past 45 years I have worked at a variety of sports careers including as a Sports Agent, Athletic Director, Academic Advisor, College Coach, Professor, Scout, and Compliance Officer. I know which careers will benefit from a specific degree and which do not. If you are like most people, you are not aware of the opportunities and how one can break this profession, or even if a degree is a good investment for you. When I started Sports Management Worldwide, I searched for a partnership in Higher Education who understands the importance of an online Masters and Doctorate Program for students who want obtain a career in college and professional athletics. This Fort Hays State University program exceeds my expectations.
I would welcome the chance to discuss career strategies for your specific goals and background.
Fill out this quick form and I will call you to discuss! Or call me at +1(503) 445-7105.
I know you will be impressed with how quickly they respond. They are a joy to work with and happy to answer your questions. We have a wide range of students, from young people trying to advance their career, to retired professional athletes and sports executives, we can help you become more marketable.
Dr. G. Lynn Lashbrook, Ed.D
President & Founder
Sports Management Worldwide
---