The Business of Esports
Get your start in esports
The business of esports is expected to surpass $1 billion in global revenue by 2020 – that is crazy growth! As esports grows so has the demand for talented, business-minded people passionate about esports.
Learn everything about esports in our 8-week online course taught by former Pro-game and esports extraordinaire Ben "FooJee" Watley.
NEXT START
DATE
October
22

Weekly Live Audio Chats
with Ben Watley

Thursdays: 6pm PST/ 9pm EST

Class size limited to 20 students

8-week online course
Access to the SMWW Network
Resume Enhancement
Career Advice for
Years to Come
The Time is Now to Capitalize on the Growth of esports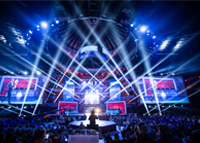 Esports viewership has grown as fast as its revenue, already surpassing some of the biggest traditional sporting events in total viewers:
The 2017 Stanley Cup Finals had 29.2 million total viewers (streaming and broadcast)
This year's Mid-season Invitation for League of Legends had 60 million in total viewers
Look out MLB, NBA and NFL - Esports is coming for your market share.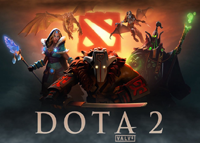 There are near 4,000 esports competitions each year and over $100 million in prize pools. The total global revenue of esports is set to top $1 billion in the coming years with a global audience of over 300 million people.
"Becoming a knowledgeable, unique, and trusted resource in esports can be difficult. Half the battle is knowing what's possible and where new opportunities exist. The other half is simply keeping up with just how fast everything is moving. Regardless of where one might end up in the industry, future leaders will be those that took the time to develop a well-rounded understanding of what makes competitive gaming successful." - Ben Watley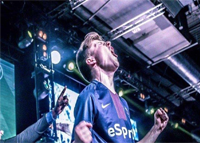 With this incredible growth comes a great demand for talented staff, trained in the business principles of esports and possessing the passion and dedication necessary to further the industry.
We believe that should be you.
What Will You Learn in the Business of Esports?
Our 8-week online course is designed to expose you to the various areas of esports business and help you find your fit in this growing industry.
We know who is hiring, and what they are looking for in their employees. This course can set you on the career path you've always wanted.
Our Business of Esports course will teach you:
Week 1: Business Competences - esports Landscape
Week 2: Esports Event Management, League Operations & Fan Engagement
Week 3: Coaching Studies
Week 4: Esports Psychology
Week 5: Esports Team Management
Week 6: Content Creation/Video Production
Week 7: Esports Sponsorship
Week 8: Esports Broadcasting/Streaming
Unlike most online classes, our 8-week course focuses on audio chats directly with your course mentor, Ben "FooJee" Watley, allowing you the opportunity to build a personal relationship with a veteran of the esports industry.
After completing our Business of Esports course, we will help you redesign your resume to highlight your new skills and include that you have been taught first-hand by FooJee.
Now that is powerful!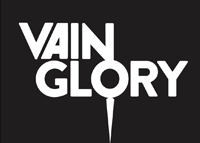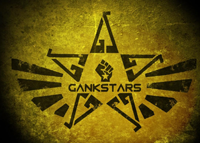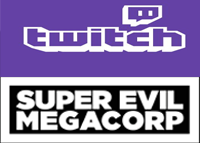 Esports Careers Our Course Prepares You For
Learning from a respected esports veteran like Ben Watley will give you a leg up against the competition for jobs in esports. To thrive in the business of esports requires a versatile skill set including event management, coaching role play, player management, sponsorship, content creation and more.
This cutting-edge course will prepare you to enter the world of esports with a diverse array of skills designed to attract organizations like Blizzard Entertainment, Riot Games, Activision, ESL, Razer, DreamHack, and collegiate teams!
Esports careers that this course will help you find your passion for:
Content creators
League operations personnel
Social Media coordinators
Shooter/Editor
Player development
Scouting/Analytics
Video coordinators
Esports internships
…and more!
×
Learn More About Your Course Mentor Ben "FooJee" Watley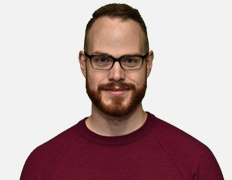 Ben "FooJee" Watley is a former professional gamer, broadcaster, caster, team coach, general manager, and esports entrepreneur. A respected voice in the industry, FooJee is excited to share his skills and knowledge with you so you can break into the rapidly expanding global esports industry.
Ben got his start in esports when he co-founded and co-owned Gankstars esports, which Ben focused on growing the company, creating relationships with those in the community, and seeking sponsorship. Ben then focused on playing professionally in Vainglory (MOBA), which was developed by the Super Evil Megacorp.
After he retired from professional play, Ben went on to become a caster and analyst with Twitch, calling and analyzing a variety of games on the streaming platform. Ben has experience in coaching and management with Echo Fox, specifically in Vainglory, preparing his team for competitions, structuring practices, planning strategies, motivating players, and managing the roster. Ben even went on to work with Super Evil Megacorp as their Head of Esports to grow Vainglory's notoriety and exposure on the international scale and solidify sponsors for the game.
There is no one more qualified to help you find your fit in the world of esports!
Course Details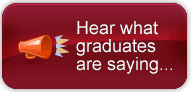 Weekly Audio Chats: A unique aspect of each 8-week online course is the opportunity for students to participate weekly in interactive live audio chats with fellow students, Ben Watley, and guest speakers. This is a tremendous opportunity to learn from your course facilitators. In addition, the chat allows you to network within the international esports industry and build lasting relationships with your course facilitators and fellow students. If you are unable to attend the chat they are recorded and archived and you can listen at a more convenient time.
Online Education: This innovative academic course is facilitated through a web-based educational delivery system. You will enjoy the live audio chats in addition to the online discussion boards, weekly readings, weekly quizzes, course project, and interaction amongst fellow sports business-minded students and faculty. The course content is the foundation for a successful career on the business side of professional Esports!
Global Participation: SMWW students participate from over 162 countries. Courses have an international influence and instructors will cater assignments to specific countries or leagues. Countries with economic challenges are eligible for economic discounts.
Earn College Credit: Most participants are not college students. Most participants are working full time in a variety of careers including many in sports from all over the world. (Many wish they had taken this course in college!) For those of you who are in college and would like transferable credits to your school, two-three hours of university credit is available. Click here for more information.
Military Discount: For those individuals who represent their country in military service we offer a discount. Please contact info@smww.com if you are active, reserve, or a retired member of your countries military system. Thank you for serving your country! (Please include what country and specific part of the military.)
For more information on the Military Discount please Click Here
Tax Write Off (For USA Citizens): SMWW course tuition, books, and supplies can be used for education tax credits. Save your receipts and consult with your tax advisor on how this applies to you.
Sports Career Conferences: Throughout the year, Sports Management Worldwide hosts Sports Career Conferences at a variety of sporting events. These are fabulous networking events that put SMWW Alumni in the heart of the action. Opportunities to meet executives at all levels of sport are facilitated. Visit SMWW Sports Career Conferences to learn more.
Course Certificate
Successful graduates of the Sports Management Worldwide courses will be sent an SMWW Certificate of Accomplishment. This certificate represents not only your achievements in the course but also demonstrates your personal commitment to self-improvement and ability to "self-train" yourself for higher positions within the sports business industry.
Resume Redesign Service
Acquiring the skills necessary for your dream sports career is only part of the employment story. Even with the required skill set you still must market yourself properly in order to attract the attention of sports industry employers.
At SMWW, we'll teach you the skills you need to thrive AND help you redesign your resume for optimal impact in the sports industry. We'll help you craft a resume to highlight your new skills in esports, including a reference from Ben "FooJee" Watley while optimizing it to reach hiring managers searching online. 
We want you to be the next SMWW success story and we go to great lengths to help you get there!
Cost: $1,450
(includes all course textbooks, headset, microphone and access to web based classroom. Shipping additional.)
Payment plans available (as little as $495 a month).
See if you are eligible for an
economic discount
based on your country of residence.
6 months free financing via PayPal for those who qualify.
Length: 8 Weeks; "Live" audio online chats weekly with renowned instructors!
Prerequisites: Must be 18 or older to participate and have a passion for sports
Payment: Visa, MasterCard, American Express, Discover, Enroute, JCB, Diner's Club
CALL TODAY: 1-877-SMWW-NOW
(In the UK: 087 12884799)
Academic Credit - Undergraduate

Warner Pacific University, (WP), is a liberal arts college located in Portland, Oregon, USA and is accredited by the Northwest Commission on Colleges and Universities. WP offers a separate Credit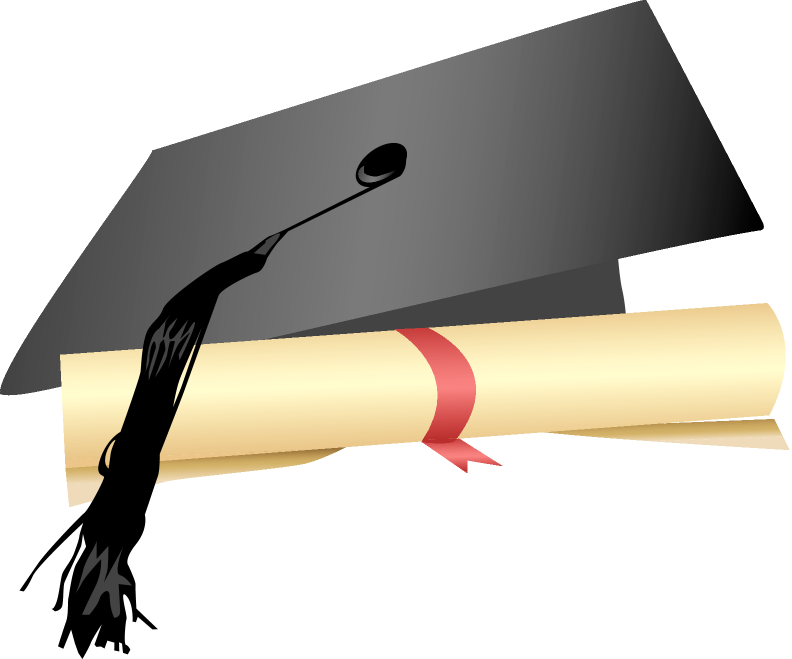 Overlay Program for Sports Management Worldwide's courses. Students interested in obtaining college credit for Sports Management Worldwide courses may do so after completion of each course.