eSports Could Unlock Your Sports Career Path
July 19, 2019 by
In the past few years, professional gaming has become a viable career option, and with capital investments pouring in from sponsors, streaming services and international audiences, the eSports growth curve is heading decidedly upwards.
Market research firm Newzoo forecast the eSports economy will grow to 905.6 million in 2019, and upwards to 1.4 billion in 2020.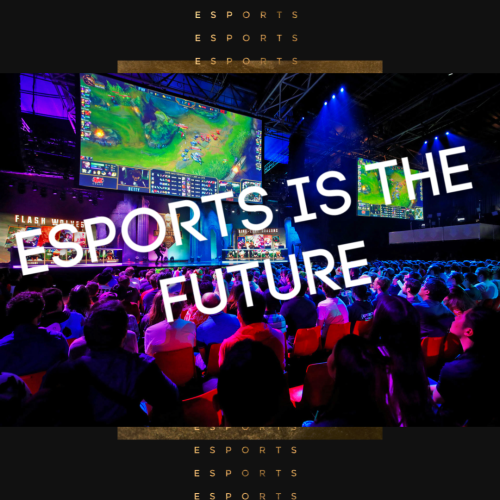 Individuals are the most notable figures cashing in on the eSports wave. Top gamer Kuro Takhasomi has earned north of $4 million in eSports competitions, and added even more to his wallet through sponsorship deals and leveraging a massive fan base, all at just 25 years old.
Organizations connected to eSports are thriving as well, closing massive funding rounds worth tens of millions of dollars. The top esports organizations are worth more than $200 million according to Forbes and those evaluations have been climbing steadily.
In fact, according to the Washington Post, in China, the government is urging its best and brightest to take up competitive video-gaming since eSports professionals are on average making triple the national average salary.
"We are in a space that everybody wants to have access to, when you create that inertia, corporate brands, we are seeing that over 70 percent of the revenue right now in this economy is created by advertising, rights fees, and marketing. So that's a huge number. That means everybody wants access to the consumers," Garry Cook, executive chairman at U.K.-based Gfinity, told CNBC's "Beyond the Valley."
What does all of this mean for you?
While you may not be an expert gamer, getting in on the ground floor of the eSports wave will add you to this swelling industry, and allow you to ride the current of growth in your career.
When you get in early, good things can happen (see: Microsoft's Unlikely Millionaires)
Outside of gaming, there are a multitude of career options in the global esports industry including:
Content creator
League operations personnel
Social Media coordinators
Camera Operator/Editor
Player development
Scouting/Analytics
Video coordinators
…and more!
Our Business of eSports online course is geared towards increasing your skillset in conjunction with the needs of the global eSports industry. The course is led by former professional gamer, broadcaster, caster, team coach, general manager, and esports entrepreneur, Ben "FooJee" Watley.
"Becoming a knowledgeable, unique, and trusted resource in esports can be difficult. Half the battle is knowing what's possible and where new opportunities exist. The other half is simply keeping up with just how fast everything is moving. Regardless of where one might end up in the industry, future leaders will be those that took the time to develop a well-rounded understanding of what makes competitive gaming successful."
Find out more information on our Business of eSports 8-week online course, enrolling now!