Being a Successful Sports Agent Takes a Special Attitude
April 25, 2019 by
If I asked you to close your eyes and envision an NFL agent, you'd likely imagine someone in a power suit with a phone attached to their ear ready to enter a combative negotiation.
As is normally the case, reality drifts far from perception. To be a successful NFL agent requires more soft skills to be successful, like building relationships, trust and a reputation for being honest. Being an agent is much less about driving a hard bargain, and the wheeling and dealing slant you may see on TV.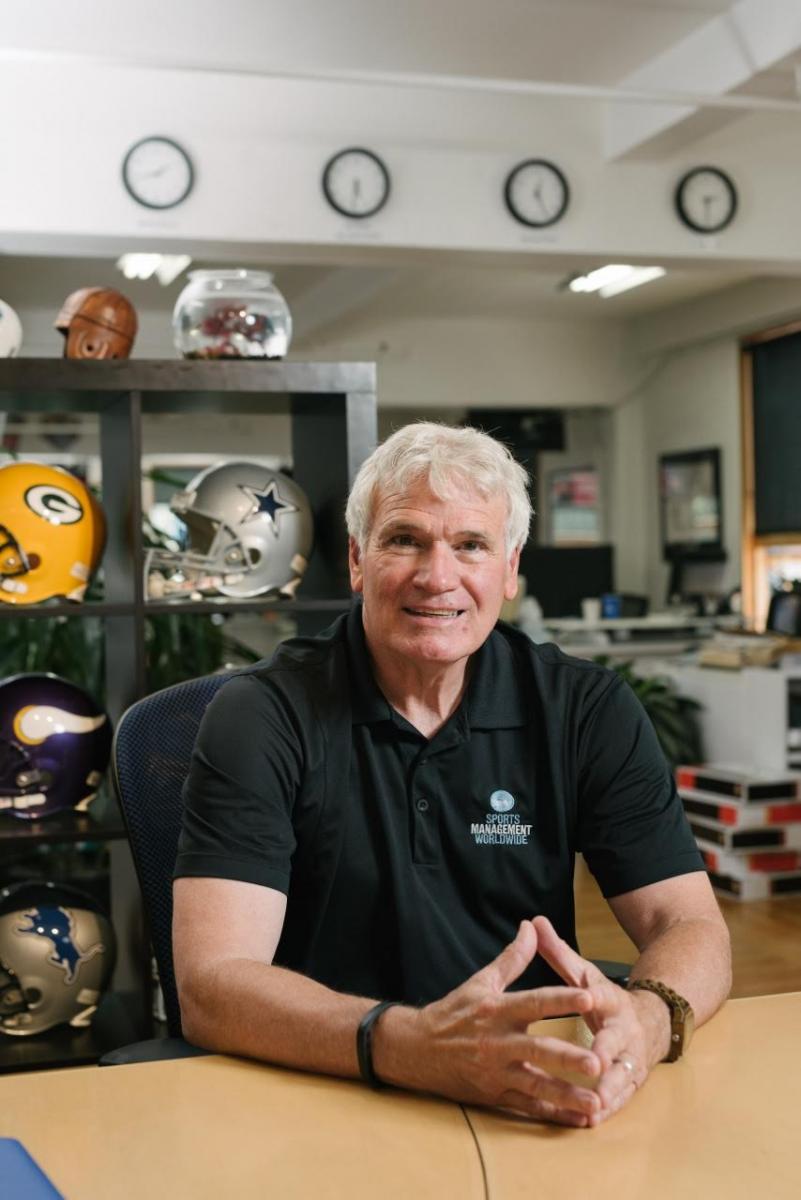 As an agent you are an advocate for your player, representing them with your every action, being a trusted advisor for their decisions, and acting as the conduit for opportunities. Agents with the wrong approach to these foundational skills can end up doing their players more harm than good.
In the 2000 NFL Draft the Washington Redskins had the #2 and #3 overall picks, and Vinny Cerrato, the Redskins Director of Player Personnel, had earmarked Penn State linebacker Lavar Arrington and Alabama offensive tackle Chris Samuels for the picks.
When asked later why he picked Lavar at #2 and Chris at #3, Cerrato explained Samuels agent was being difficult, so he was sending him a message. The agent cost his player well over a million dollars just based on being a difficult person to get along with.
When teams stack their draft boards and have players with similar grades at the same position, how do they decide on one versus the other? I'm not implying the agent relationship is the only factor, but it is one of them. Can we get this player signed and in camp? Do we know and trust this agent? Are they the right fit for our team and culture?
All these factors weigh in on every pick. If a team doesn't like dealing with a certain agent, you better believe this can affect the players draft status.
Now imagine it's the end of the draft, there are hundreds of undrafted players which teams are competing to sign, it's a mad dash. Which players do you think have the best chance at being signed quickly? I'll answer that for you – it's the players with the most talent, best fit on the team, and have an agent with a positive reputation in the industry who can make deals happen quickly.
These players at the bottom of the draft need ethical representation more than anyone!
Lavar Arrington, Chris Samuels, Kyler Murray, and Quinnen Williams – those guys at the top of every draft will be set for life. But the players in the later rounds and Undrafted Free Agents (UDFA's), are the ones who need true advisors, who need to understand where they fit and have the best chance at making the team, who need to maximize every dollar and opportunity.
This is the sweet spot for the starting agent.
UDFA's are the proving ground in sports agency, where you learn the true needs of the player, start building relationships with the teams, begin to see the entire landscape of the league and couple your negotiating skills with your soft skills.
At Sports Management Worldwide, we can train you to become the type of agent that is needed in sports – ethical, honest, focused on relationships and being an advocate for your players, while also becoming a master of negotiations, the CBA and salary cap.
We can help you on your journey to be a top sports agent!
Our 8-week Athlete Management online course taught by successful sports agents Dr. Lynn Lashbrook -NFL Agent, Joel Corry - former NFL & NBA, Oscar Suarez – ML B Agent, Bret Kanis – NBA Agent, Manny Schmidt – NHL Agent, and John Print – MLS Agent will develop the agent within you.
I have enjoyed mentoring future Sports Agents for the past 25 years and I would welcome the opportunity to mentor you to achieve your dreams as an Agent. Apply today here.
And if you are a diamond in the rough athlete, who is looking for representation please fill out this form and one of our hard-working ethical agents with the incredible SMWW network will contact you.