Dr Lynn Lashbrook
Portland, Oregon

NFL Agent, Sports Business Speaker, Author, Sports Management Expert, and former NCAA Athletic Director, Coach, Scout, Recruiter.
"You'll need a ticket to the game to catch a foul ball." - Dr. Lynn Lashbrook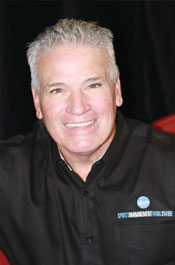 Dr. Lynn Lashbrook has been working and teaching in Sports Management for over 40 years and has demonstrated a lifelong passion for growing dynamic sports programs. He is known for helping students strategize and reach their career goals in the world of sports. His high energy and well known motivating personality has captivated students and athletes. Dr. Lashbrook continues to work as an NFL agent and has personally represented over 100 NFL clients including first rounders.
Currently, Dr. Lashbrook is President of Sports Management Worldwide, first ever online sports management school with a mission to educate future sports business executives. SMWW trains thousands of students every year for sports business careers, including athletes, agents, and other sports industry leaders. Sports Management Worldwide, under Dr. Lashbrook's guidance, offers a global sports faculty via online training, with over 10,000 alumni from over 140 countries. SMWW offers cutting edge sports career courses that complement college courses. This includes the Sports Management Worldwide Agency, an international full-service sports agency with over 200 Agent Advisors worldwide representing hundreds of athletes.
Dr. Lashbrook served at the collegiate level as a coach, scout, recruiter, athletic academic advisor, compliance officer, and athletic director. He was an Assistant Athletic Director at the University of Missouri, before becoming the Athletic Director at Southern Illinois University at Edwardsville and University of Alaska-Fairbanks. He turned down the AD job at Western Michigan University so he could begin developing his own sports
management agency and school. As Athletic Director, Dr. Lashbrook improved athlete graduation rates, increased ticket sales, bettered school participation in athletics, initiated and successfully completed a Student Recreation Center, established the first ever NCAA athletic exchange with Russia, and achieved record levels of fundraising and alumni donations. Dr. Lashbrook understands the importance of ethical leadership and power of the podium and bringing out community spirit through sports. In 1985, Dr. Lashbrook served as President of the National Association of Academic Advisors for Athletics.
Internationally, Lashbrook is a well-known sports business speaker, having spoken on 5 of 7 continents in addition to hosting and moderating sports career conferences at annual major sporting events including the NBA Summer League Games, NFL Combine, NHL Draft, MLS Draft, Winter Baseball Meetings, and NFL London Games. His dynamic and energizing keynotes include diverse topics as "Sports is a Substitute for War" and "You Need a Ticket to the Game to Catch a Foul Ball." For the legal profession, he provides an online CLE "Winning with Ethics" seminars.
In 1997, Dr. Lashbrook began spearheading an effort to bring Major League Baseball

to Portland, Oregon. This group eventually became known as the Oregon Stadium Campaign, a private entity that led Portland's drive for an MLB franchise during the league's relocation of the Montreal Expos. He led the lobbying efforts that resulted in a $150 million construction bill for a new baseball stadium in Portland. Under his

leadership, the group secured legislative action to subsidize a new stadium with ballplayers payroll taxes. Due to this campaign, a 25,000-seat stadium in the heart of the city was revitalized rather than torn down, now home to the MLS Portland Timbers.
As an Adjunct Professor at the United States Sports Academy, he was named Professor of the Year in the Distant Learning Program in 2000. His book "Fan Etiquette" offered advice to professional and collegiate sports programs on how to manage fan behavior and is used in sports business classrooms nationwide. His awards include the Meritorious Service Award for Outstanding Performance and Leadership at the University of Alaska and recognition for playing an instrumental role in establishing the first NCAA athletic exchange with Russia, with the Khabarovsk Institute of Sport and Physical Culture.
In partnership with Sports Management Worldwide, Dr. Lashbrook is Director of the online Masters and Doctorate Degree in Sports Management with Concordia University Chicago. In addition to his busy schedule as an online educator, Dr. Lashbrook continues to work as an NFL registered sports agent and has personally represented over 100 NFL clients including first rounders. Dr. Lashbrook is well known for his ethical compass, integrity… and puns!
Today, the Dr. Phil Show is in its fifth season and is shown in over 15 countries. Dr. Phil needed a sports business expert and called on our very own Dr. Lynn Lashbrook! The Dr. Phil Show featured a young man who was interested in getting involved in a sports career. Thanks to Dr. Phil and his great advice, this young man participated in our Sports Management Worldwide Sports Career Conference and our one of our Sports Career Courses.
---
Partial List of Dr. Lashbrook's former and current clients:
Matt Moore - Miami Dolphins
Mark Fields – New Orleans Saints
Brian Dawkins – Philadelphia Eagles
Alex Van Dyke – New York Jets
Mike Flanagan – Green Bay Packers
Barrett Brooks – Philadelphia Eagles
Lonnie Johnson – Buffalo Bills
Tony Cline – Buffalo Bills
Akeem Jordan – Philadelphia Eagles
Will Johnson - Pittsburgh Steelers
Ross Weaver-Detroit Lions
Phillipkeith Manley-Atlanta Falcons
Ralph Dawkins – New Orleans Saints
Jamie Asher – Washington Redskins
Olaniyi Sobomehin – New Orleans Saints
Tyrell Sales – Indianapolis Colts
Dion Gales – Kansas City Chiefs
Shane Morales – Arizona Cardinals
Earl Cochran – Green Bay Packers
Derrick Clark – Denver Broncos
Mike Potts – Pittsburgh Steelers
Sean Jackson – Houston Oilers
Steve Hardin – Indianapolis Colts
Josh Wilcox – New Orleans Saints
Brian Manning – Miami Dolphins
Chris Hayes – New York Jets
Steve Dildine – San Francisco 49ers
Tucker Peterson – Washington Redskins
Tiger McMillan – Tampa Bay Buccaneers
Chris Smith – Philadelphia Eagles
Willie Copeland – Miami Dolphins
Matt Butler – Detroit Lions
Darryl White – Cincinnati Bengals
Andrew Olemgbe – Minnesota Vikings
Michael Depriest – Indianapolis Colts
Dan Howell – Cincinnati Bengals
Clyde Reed – New Orleans Saints
Josh Eames – Kansas City Chiefs
Caesar Rayford – British Columbia Lions (CFL)
Anthony Armstrong – Miami Dolphins
Mark Burr – Cincinnati Bengals
Zach Rainey – New Orleans Saints
Talifaia "Ryan" Atoe – Arizona Cardinals
Dorell Jollah – Montreal Alouettes
Larry Luster-Detroit Lions
Ricky Hope-Detroit Lions
and many more...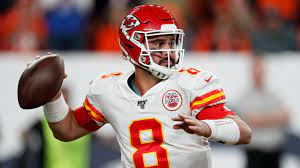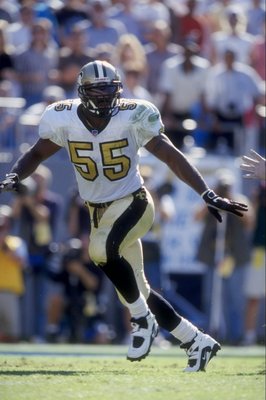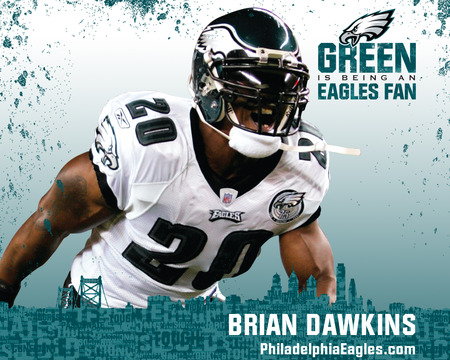 Connect with Dr. Lashbrook
Click on the links to listen to, and connect with, Dr. Lynn Lashbrook.
Media Information
Dr. Lynn Lashbrook's media placements
For quickly needed media quotes and educational sound bites, email info@smww.com
ESPN Outside the Lines
Forbes
CNN
Channel News Asia
Comcast SportsNet
Yahoo Sports
Sirius XM
CNBC
Fox Sports
1080 the Fan
Sports Illustrated magazine
CBSSports.com
ESPN The Magazine
Hockey News
World Soccer
Rugby World
SportsCar
Sports Business Journal
Baseball America
Sport Business International
Sports Pro Media
Bloomberg
Bleacher Report
Reuters
New York Times
The Wall Street Journal
The Chronicle of Higher Education
The Toronto Globe and Mail
USA Today
Oregonian
Daily Mail
Calgary Herald
Baltimore Sun
Israel Sports Radio
USA Sports Radio
Al-Arabiya News
Taipei Times
Pittsburgh Tribune Review
Portland Business Journal
Portland Tribune
London Free Press
Fansided.com
KOIN News
KATU News
KEZI News
and many more
Who does the agent root for when one client is tackling another?
Dr. Lashbrook represents both Akeem Jordan, Philadelphia Eagles #56, and Matt Moore, Miami Dolphins Quarterback, #8. Both are pictured below: