Baseball Analytics FAQ
 Will I learn the baseball analytic software programs that are used by MLB teams?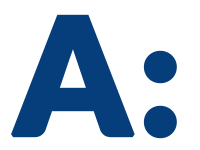 Yes, you will be introduced to Rapsodo, Trackman, Blast Motion, K Vest, Edgertronic Video, Kinetrax, Statcast, BIS, and others. In fact, your mentor Ari Kaplan occasionally has guest speakers from these software companies.
---
 What other Sports Analytic Courses do you have?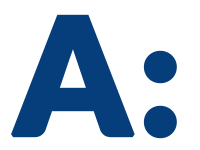 https://www.sportsmanagementworldwide.com/sports-analytics
---
 Should I take Baseball Analytics or Data Science & Analytics?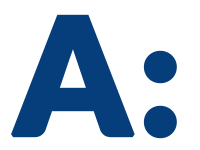 Take both! We offer five sport specific analytics courses in Hockey, Soccer, Baseball, Football, and Basketball and Data Science & Analytics. The sport specific courses focus on how analytics is used throughout all roles in an organization - from the GM to the scouts - and include a high-level overview of data management and visualization, collecting data and utilizing vendors. The Data Science and Analytics course is a perfect compliment to the sports specific courses, providing a deeper, more technical look at the hot skills desired across all sports. The focus of Data Science & Analytics Course is R, SQL, Python, data science how-to, and visualizations of data for all sports. Baseball Analytics, is specific to baseball.
---
 Do you have to be an employee of MLB to take this course?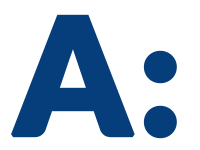 No. Many employees of MLB teams take this course to advance their career. But you do not need to be employed by a baseball team. You must be hungry to learn and love baseball! (When you log into zoom, you will be co-students with a variety of baseball executives which will grow your network!)
---
 Be a perpetual learner...Be like Mike Matheny: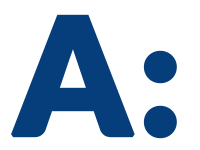 Read: https://www.sportsmanagementworldwide.com/content/mike-matheny-gets-back-game-help-smww
Watch: https://youtu.be/v9jq9kBwqg0
---
 I am a traditional MLB scout afraid of Analytics, will it be too difficult? I don't want to abandon traditional scouting.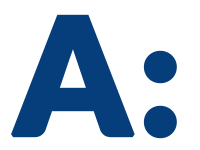 Carl Moesche had been scouting for more than 30 years, first with the Orioles, Yankees, and then with the bureau. When he became unemployed for the first time in 21 years, Carl said, "I think the overriding feeling was, the game was changing in the scouting world. … There are people that are stubborn, old-school if you will, but I think in this business today, to be smart about it, you better understand that this is where the game is trending and I don't see how it's going to stop. Because when you look at analytics … you understand that these are verifiable numbers, that these are absolutes for what the player has done." In 2017, Moesche took our Baseball Analytics Course. Later that year, the Red Sox hired Carl to scout the Northwest, which he attributes to his course certification and to the mind-set it instilled. "It's made my evaluation more open-minded and more willing to take a second look," he says. On the reports Carl writes today, he continues, "You have to quantify what you're seeing based on statistical data to back up what you saw. … You really have to see if the numbers stack up to what you believe is true." If they don't, it may not be the numbers that are wrong. Maintaining one's position as a scout in these turbulent, tech-driven times, Moesche says, is "not about age so much as it is about knowledge. … It's really, 'What can you do for us?'" Scouts ask that question every time they appraise a player, but they're forced to confront it too. And the more the game changes around them, the more they need new answers.
---
 Will the Baseball Analytics Course help me get a job in baseball?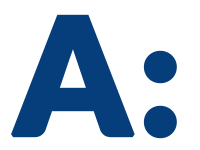 Yes. It will help you get a job in baseball. The key word here is help. For the entire eight-week course you will be on live video chats speaking with Ari Kaplan and Dr. Lashbrook, but other participants who are interested in furthering their career in baseball. Students have included San Francisco Giants Associate Scout Michael Hemenway, Troy Steffy of Pro Baseball Training, Mike Matheny, Kansas City Royals Manager and several baseball coaches and pro players.
Networking with these types of people daily should help you. More importantly you will be learning techniques and strategies that Major and Minor League Baseball teams are learning themselves and are looking for in employees. The course content includes cutting edge theories and the business of baseball analytics. The course will give you information that will make you an asset to any professional baseball organization. Will it directly get you the job? Not necessarily, but the knowledge you learn from the course and the contacts that you make might be the clincher to beating out your competition for the job!
---
 What kind of network in sports does SMWW have?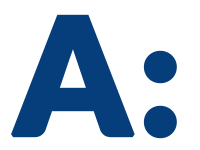 SMWW now has over 15,000 alumni in over 162 countries. In addition, as you get to know your instructors you will realize that the rolodex that they have accumulated over the years is a major part of what you are able to tap into. By participating in SMWW courses, doors will open for you that were once unimaginable. SMWW works hard to maintain high standards and hiring executives will notice SMWW on your resume and your new references. Our graduates are thrilled with the associations they can make via our courses.
---
 Do I really get to talk to Ari Kaplan weekly?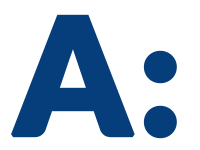 Throughout the eight-week course, Ari Kaplan has a one-hour live video chat each week on scouting. Dr. Lashbrook also leads a one-hour live audio chat each week with students from all courses on job strategies. If you miss a chat they are archived and you can listen when it is convenient for you.
---
 How else can I break into the baseball world?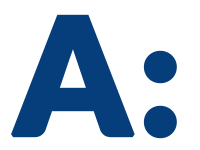 Just as Jeff Moorad, Arizona Diamondbacks GM did, you could become a Sports Agent and work your way up. Check out the Baseball Agent Course and consider representing Major League Baseball players. This is a good option for those of you who have families or cannot afford to leave a current job.
---
 Do you have more questions?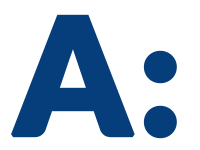 Call the office and ask! 1-877-SMWW-Now in the US or Canada. In London at +44(0) 871 288 4799 Everywhere else at +1-503-445-7105