Mike Matheny Gets Back in the Game with the Help of SMWW
January 09, 2020 by
"Hi, I'm Mike Matheny, former manager of the St. Louis Cardinals and now special assistant to the Kansas City Royals."
You can imagine the surprise of the fellow students in Sports Management Worldwide's Baseball Analytics course in the summer of 2019, upon hearing this introduction. The online course taught by baseball analytics maven Ari Kaplan is geared towards baseball career seekers looking to learn the techniques and strategies behind baseball analytics, and yet, here amongst them was a former major league manager.
"I think it's really cool, and it speaks really well of him, that he's been a manager in the majors and yet still wants to keep learning," says Kaplan. "It also speaks very highly of our online course and the impact it makes for those who want to work in or advance in baseball."
After 13 years as a catcher for four different MLB teams, Matheny was hired as manager of the Cardinals just a few years after retirement as a player. He was viewed as a bench boss who would relate well to the players and understand the challenges of the modern game - the proverbial "players-coach".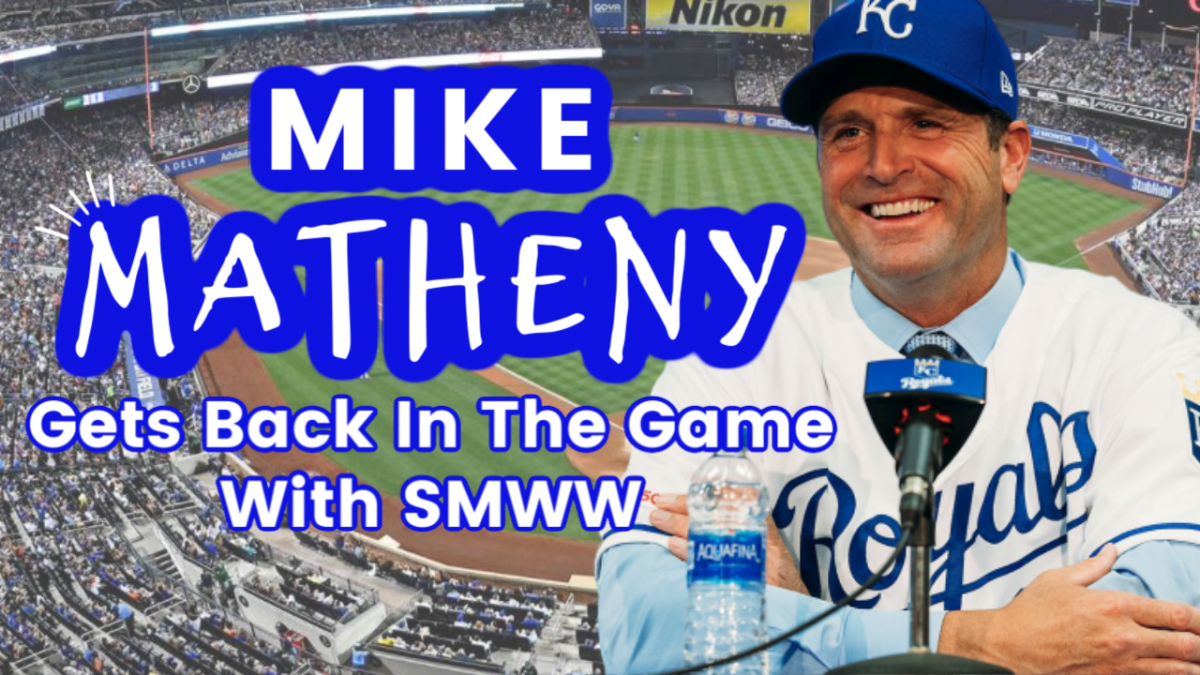 Halfway through his 7th season behind the bench, and on the precipice of missing the playoffs for the 3rd straight season, the Cardinals fired Matheny, marking the organizations first in-season managerial change in two decades.
Why the change?
It wasn't just the playoff drought, it was the belief that Matheny wasn't providing what was supposed to be his unique advantages. Numerous reports indicated communication breakdowns with his players and an utter disdain for the use of analytics, a key component of the modern game.
As a manager, Matheny gained a reputation for relying heavily on a standard line-up and not adjusting to match-ups or working platoons to aggressively put his team in position to win. He philosophically differed with the common practice of defensive shifts, even calling for the league to ban the technique.
Instead of adjusting to the game as it was, he was battling an enemy he wasn't prepared to beat. This tactical approach enraged fans and led to consistent losses as he was outmaneuvered by the opposition.
His firing wasn't much of a surprise, but his approach afterwards was.
There is great strength that comes from acknowledging your weaknesses and doing something about them. Mike Matheny read the criticism, he acknowledged where he needed to work, and he set out to fix the problem. Like an athlete determined to come back from injury or humbling defeat, Matheny dedicated himself to his craft – starting with a deeper understanding of baseball analytics with Sports Management Worldwide.
"One of the things I knew I wanted to get better at, improve on, and be more well versed in, is in the world of analytics," says Matheny. "How can we create a culture and atmosphere where everyone is growing and learning and figuring out, one, how they are being evaluated but, two, trying to find a competitive edge? I knew that was something I hadn't put my time into."
A pioneer in baseball analytics, Sports Management Worldwide Baseball Analytics mentor Ari Kaplan has been teaching our baseball analytics course since the outset, having set many graduates on a path to success in baseball. Kaplan has worked with multiple MLB teams including the Chicago Cubs, San Diego Padres, Baltimore Orioles and Houston Astros, so he knows first hand how the game is changing towards being more reliant upon analytics.
"Our online course is designed for anyone interested in working in the game of baseball, you don't have to be an aspiring manager, but you can be. The majority of our students take roles in analytics departments and work their way up within the front office of an organization," says Kaplan. "Baseball analytics still has an immense growth curve, the demand continues to grow and our online course will help set you up for success."
A little over a year after being fired by the Cardinals, Mike Matheny will be back in the dugout this year as manager of the Kansas City Royals with a new perspective and approach, due in part to his re-education with Sports Management Worldwide.
Be Like Mike! Register Today for our Online Sports Analytics Course!