#SMWWsuccess: Clemente Sosa Goes From the NYPD to the Baseball Diamond
July 31, 2019 by
Baseball has always been a part of Bronx native Clemente Sosa's identity. After playing Division 1 baseball at Iona College in New Rochelle, NY, the left-handed pitcher graduated with a degree in criminal justice and began working for the New York Police Department.
But baseball wasn't gone from his life or his dreams.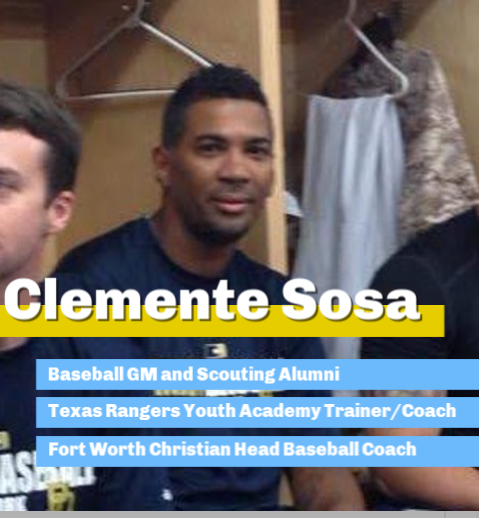 Despite being a valued member of the Bronx Homicide Detective Bureau, Sosa found time to continue playing the game he loved as part of New York's Finest Baseball Club, a team comprised of other police officers in the Big Apple and competing in games and tournaments across the nation.
In his 18 years competing as part of NY Finest Baseball Club, Sosa was part of two United States Police and Fire Championships (2012, 2013) and four NABA NYCMBL Championship winning teams (2008, 2009, 2010, 2011). In his final year of competing in 2013, Sosa's team was named the Best Police/Fire team in the country.
But then it was over.
Sosa was no longer competing on the big stage and was looking for the next move in his career and life. He spent three more years on the force, then retired and moved to Texas.
It was at this time, as he searched for the next phase of his career and life, that he found Sports Management Worldwide. Sosa immediately became excited about the opportunity to take his love, and knowledge, of baseball and turn it into a new career.
Sosa enrolled in the 8-week online Baseball GM and Management course with former LA Dodgers GM Dan Evans, learning front office and scouting skills that would help him identify and train talented baseball players.
Armed with his new skill set, Sosa applied for a job with the Texas Rangers as a Youth Academy Coach and after three phone interviews and one in-person, he was offered the job.
"During the interview process, I spoke about the SMWW Baseball GM and Scouting course and immediately the hiring manager took note of my extra experience and skills. Being taught by someone as well known in the industry as Dan Evans helped make me stand out against the other candidates," recalled Sosa.
Now Sosa can be found a long way from the beat in NYC, he's on the diamond training and coaching high school kids in the Texas Rangers Academy, helping them become the best players they can be.
In early 2019 Sosa added another role to his baseball resume, head coach of Fort Worth Christian School.
"Sports Management Worldwide helped me transition into a new career that I love, I can't recommend these courses enough, the mentors are highly skilled and really care about their students."
Best of luck to you Clemente, can't wait to watch you rise!