During his playing days, Chris Zorich was an elite nose tackle at Notre Dame and for the Chicago Bears - hand in the dirt, behemoths all around him, a violent collision waiting to happen every few seconds.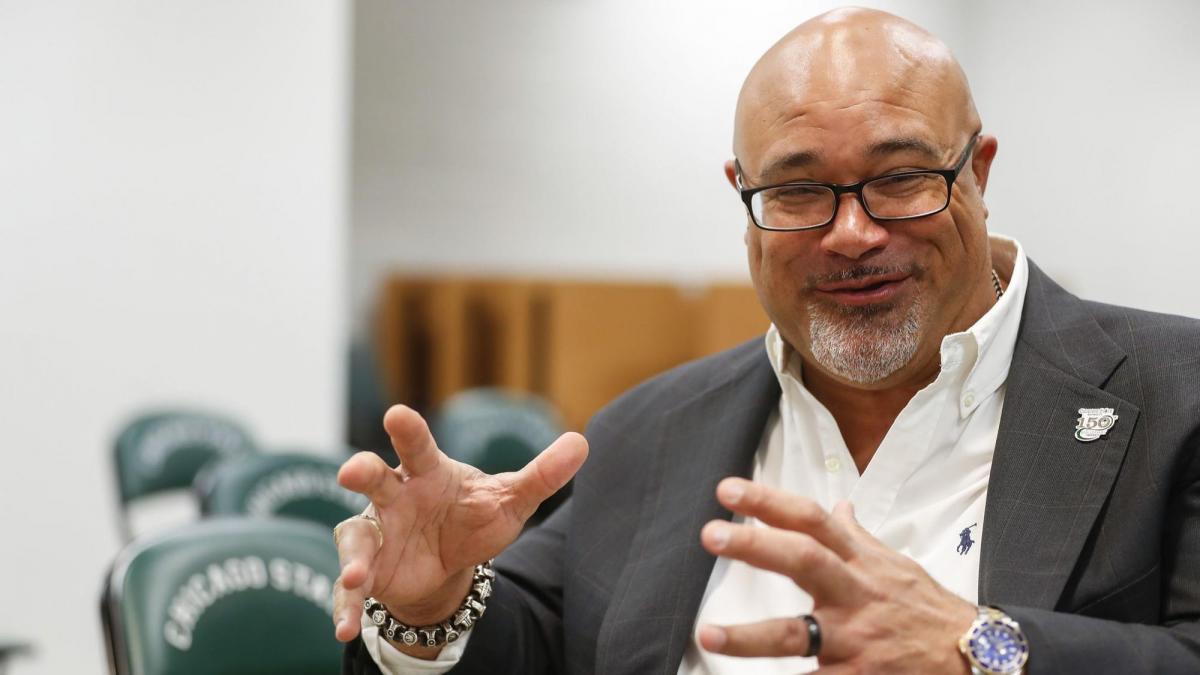 In this environment the massive defensive lineman thrived.
Now almost 30 years later, Zorich has turned in the pads and head on collisions to become the Athletic Director at Chicago State University.
Playing sports at an elite level isn't qualification enough to become an athletic director for a division 1 program, Zorich had to learn the business of sports administration, and for that he turned to Sports Management Worldwide.
Dr. Jim Krause leads our online Sports Administration course where he focuses on the exact knowledge students need to thrive in the various demands of sports administration.
"Sports administration is such a big field," says Dr. Krause. "Athletic Directors require expertise in event management, operations, fund-raising, human resources, governance, promotions, marketing, ticket sales, public relations and more. That's a lot to learn! We work with our students to understand their individual needs, and then lean into where they need and want help."  
A highly recruited prospect, Zorich signed with Notre Dame in 1987 and after not playing his freshman year, burst on the scene to be named All-American in his sophomore season.
After his breakout year, the awards followed. UPI Lineman of the Year, Lombardi Award, All-American three straight years. The arrow was pointing up for the career of one of the toughest guys in college football.
His last college game was the 1991 Orange Bowl against Colorado, and while the Fighting Irish would lose the game and the National Championship 10-9, Zorich was honored with the games Defensive Most Valuable Player award.
After graduating from Notre Dame, Zorich was drafted in the 2nd round by the Chicago Bears, and went on to play seven years in the NFL. He returned to Notre Dame to earn his law degree, and in 2015, after taking Dr. Krause's Sports Administration course, Zorich was named Athletic Director at Prairie State College in Chicago Heights, Illinois.
The jump to Chicago State is a big challenge for the former NFL tough guy, but something he's prepared for and enthusiastic about.
"I'm honored to become a part of the CSU family. I plan to bring together resources that I have found in places like the University of Notre Dame and help create a culture that will produce student-athletes who are encouraged to always do their best and to define success, not as much by whether they become professional athletes, but rather by a well-rounded ability to do well and be truly successful in life."
Good luck Chris Zorich!