Over my 50 years in the sports industry people have always flooded me with questions regarding their career aspirations.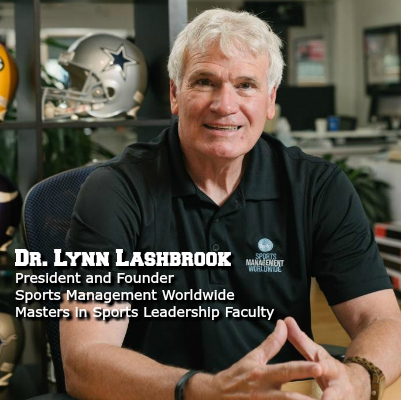 Maybe it's my background having been an athletic director, coach, professor, sports agent and entrepreneur…or maybe it's my warm personality.
Let's go with the latter.
Either way, all types of career focused questions come in daily from those aspiring to work in the sports industry, and I do my best to answer them all. It's fun, and I enjoy helping.
What is interesting, is that without a doubt the most common question I get is, "Where should I start my sports career?"
To me this question doesn't have to have a complex answer, since the data is clear and I believe you keep things simple and don't over-analyze.
So here goes…are you ready for it:
There are more college teams than there are pro teams, which means the opportunity is in college athletics. Period.
There are 1,281 member schools of the NCAA, and another 250 in the NAIA. The NCAA sponsors 24 sports ranging from football to beach volleyball, while the NAIA sponsors 14.  
Think about that for a second. Over 1,500 colleges with athletic programs managing and directing various sports. The jobs are everywhere!
Over 350 people work directly in the Ohio State Athletic department, with jobs ranging from coaching to equipment management, to business operations and sales and marketing…and that's just one of 1,500+ schools!
You want my advice? If you are serious about a career in sports aim your sights at college athletics, get in the door and keep moving forward.
When I was assistant athletic director at the University of Missouri between 1980-1985, we had a graduate assistant named Mike Zimmer. Heard of him? He's the head coach of the Minnesota Vikings.
Our assistant strength coach was Russ Ball. Russ is now the Executive VP/ Director of Football Operations for the Green Bay Packers.
If your dream is to work in pro sports, you can still get there, but your initial entry point should be where the greatest opportunities lie, and that's in college athletics.
Now, let's take this conversation one step further. By now you should be wondering: "How do I get hired in college athletics?"
Glad you asked.
My secret advice: A Masters and/or Doctorate is a sure ticket to launching your sports career! Colleges and universities want the highly educated among you on staff, so your advanced degree is your ticket into the athletic department.
46 years ago I completed all my course work for my doctorate at age 23 and it's been one of the best decisions of my sports career. Every employer has known right away that I was a dedicated to my craft and has given me an opportunity to compete for the job.
That's all you can ask for, a chance. And you can increase your chance of working in college athletics with a Masters or Doctorate! Check out our CUC program and you can make your dreams a reality sooner than you think.