For 35 years Jim Steiner was one of the sports world's premier agents, and for a slice in time I worked side-by-side with him. He was my mentor, a businessman I admired and someone I learned a great deal from.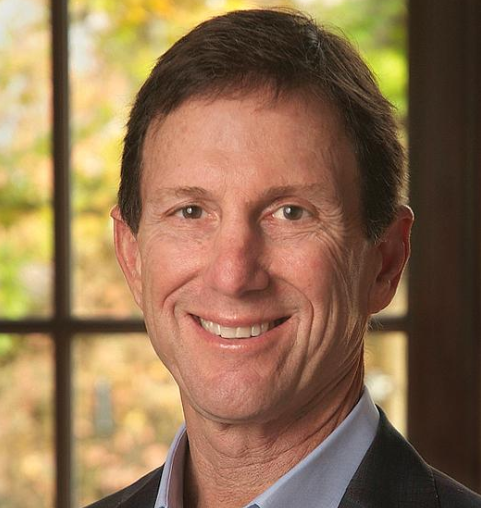 When you represent one of the greatest football players of all-time, Jerry Rice, and multiple other household names, like Roger Craig and Randall Cunningham, you possess a massive amount of credibility in the industry. I was honored to learn the business beside him.
There is one story that always stands out from my time working with Jim (pictured, right), and it acts as a constant reminder about my purpose as a sports agent and as a mentor to our Athlete Management students.
I call it, "The Ralph Rule".
The Ralph in this story is Ralph Dawkins, a 4-year starter at running back for Louisville from 1990-1993.
Dawkins had a nice collegiate career rushing for 2,159 yards and scoring 29 touchdowns. Solid production but not one of the big fish in the upcoming draft.
Jim and I were at the Orange Bowl recruiting two players off Florida State, and my beeper went off.
Yes, this was the early 90's and we didn't have cell phones yet – we had beepers. For those of you who don't remember them, a beeper was a small black box you could fit on your belt, when someone called your beeper it would show you a number to call them back.
Pretty archaic, right?
I was then and am now extremely responsive to phone calls, or in this case my beeper. Despite the fact I didn't recognize the number and I was at the Orange Bowl, I called it back.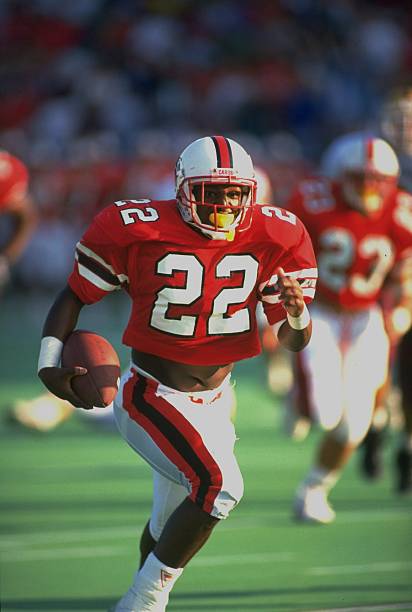 It was Vince Dawkins, Ralph's uncle. He wanted us to visit Ralph and sign on to represent him. At the time, Ralph (#22 pictured, right) wasn't really on our radar, he was predicted to be an undrafted free agent and we were hunting bigger game at the Orange Bowl.
But Uncle Vince was convincing. I liked him, respected his enthusiasm for his nephew and he lived close by.
I tried to convince Jim that we should take the meeting. After some persistence he agreed to it, doing me a favor because it was my first season as an agent.
Despite being unenthused about the prospect of a signing a lesser known player, Jim was a professional. We showed respect for Vince and Ralph, signed him to our roster of players and helped him agree to a deal with the New Orleans Saints after the draft.
Ralph spent three years on the Saints active roster, primarily contributing to special teams, and then suffered an ACL injury which ended his playing career. But that's just the tip of the iceberg on this story.
You see, Ralph has a younger brother, Brian.
Brian Dawkins was just a freshman at Clemson the first time we met with Vince and Ralph.
A few years later it was Brian looking for an agent, and my beeper went off again. I returned the call immediately and it was Uncle Vince on the line. Brian (#20 pictured, right) was a bonafide star, expected to be drafted in the 1st or 2nd round of the 1996 draft, and Uncle Vince was giving us the first shot at signing him.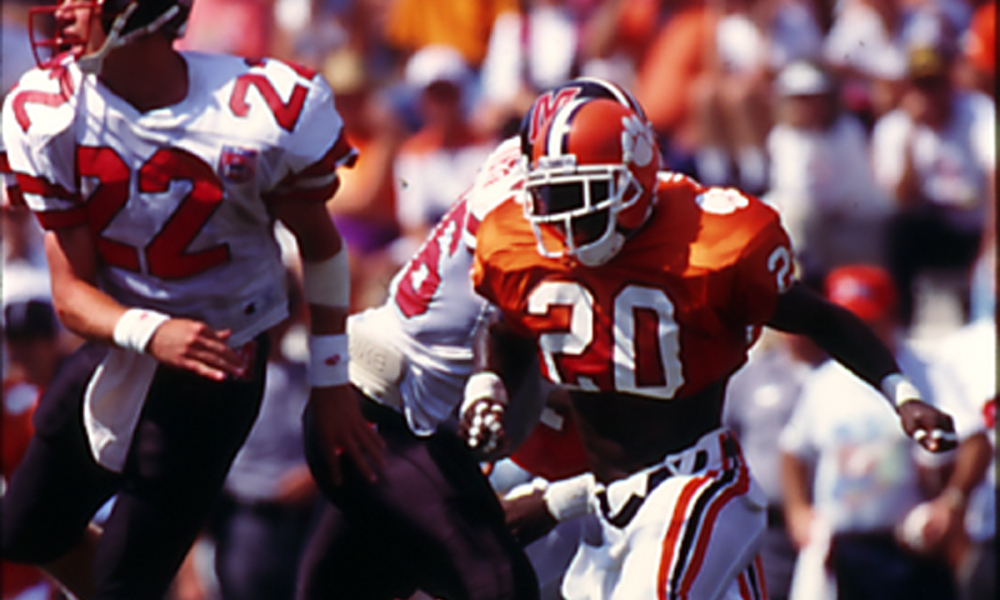 We signed Brian, and you can trace it back to the way we treated his Uncle Vince and older brother Ralph years prior – with respect, trust and a focus on the relationship, not the transaction.
Dawkins played 16 years in the NFL with the Philadelphia Eagles and Denver Broncos. The day before the 2018 Super Bowl, between his Eagles and the New England Patriots, Dawkins received the call that he would be inducted into the Pro Football Hall of Fame.
What an honor to have represented a Hall of Famer!
The business of sports agency thrives on relationships. Period. Elite athletes don't want to be treated like a means to an end, they want to feel a connection and a trust with their advisors.
Over my career I've focused on building relationships rooted in trust and respect and it has paid off time and time again.
When it comes to your career in whatever you choose to pursue, focus in on building relationships and remember the Ralph Rule: You gotta get Ralph if you're going to get Brian.