If You Love What You Do, Why Retire?
July 25, 2019 by
Throughout my career in the sports industry I've prided myself on being observant, paying attention to all the changes happening around me. Our world is in constant flux and it is my belief that detecting things as they change, whether it be people, attitudes, approaches or technology, is extremely advantageous.
As an observant person, a certain social pattern becomes obvious – most people are not happy with their career.
This is a sad fact. I've been surrounded by people all my life begging for the weekend to come, celebrating the fact a holiday is around the corner, or counting down the days until their retirement using an app on their phone. They literally have an app telling them how many days of "torture" they have left.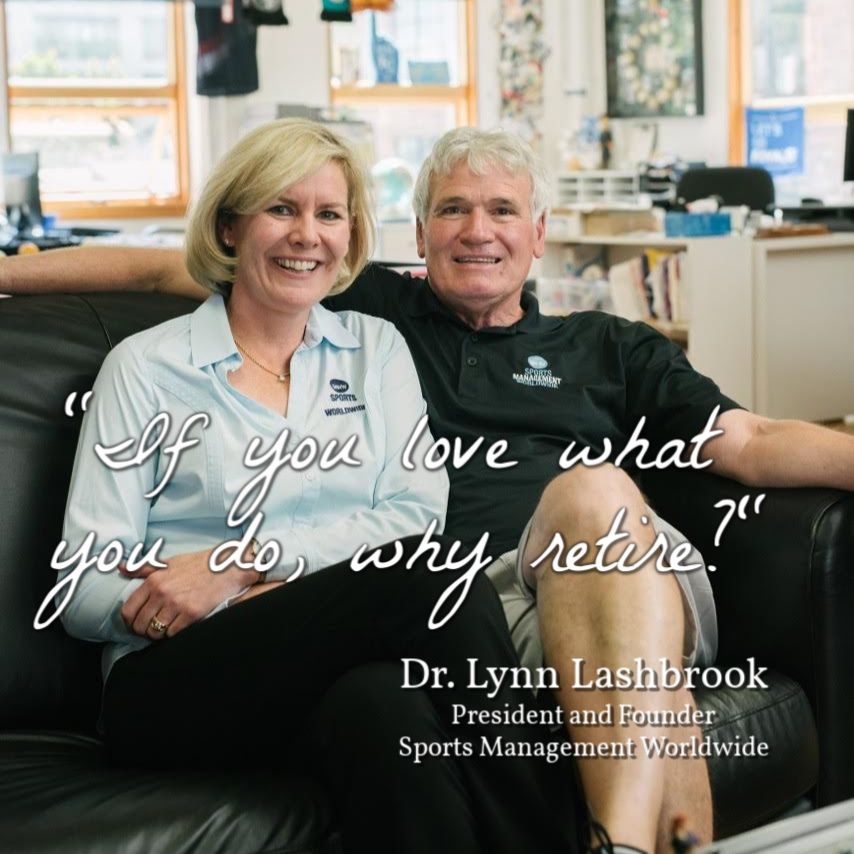 They can't wait to escape.
I feel bad for these people. I'm approaching 70 and I have no desire to retire. I'm not staring on the clock as it clicks toward some metaphorical new beginning, I'm planning and strategizing new ways to grow Sports Management Worldwide into the future.
This is my passion, and these are exciting times. We have new courses to develop, new technologies to embrace, new athletes to sign to our agency and new students to mentor.
I am one of the lucky ones, I have monetized my passion.
If you've ever heard me speak you know this is a goal I set out for all of you to pursue with vigor. Discover your passion and figure out a way to monetize it.
I host sports career conferences, negotiate deals with and for professional athletes, network with top sports executives, run SMWW and teach – I teach others how to do these things daily. Why would I give that up?
Ask yourself that question – are you doing what you love? Are you challenged, instead of stressed? Do you feel fulfilled with your daily work and existence?
I'm not here trying to tell you that being the President and Founder of Sports Management Worldwide is all ice cream parties and watching sports – it isn't. There are tough times, there are struggles to adapt and deliver on our ambitions, but the process of getting there still excites me every day.
I have monetized my passion – and nothing beats that! To the next person that asks me when I plan to retire, the answer is simple – I'm having way too much fun to retire.
If you are in need of guidance, maybe you need a little steering to help discover your passion and how to monetize it, lets set up a time to chat. Part of my passion is helping others, and I'd like to help you…because I'm nowhere near done!