The Difference Maker for Your Sports Career
November 02, 2018 by
Have you heard the name Howie Roseman before?

Sure you have, he's the Philadelphia Eagles Executive Vice President of Football Operations (AKA: the BIG DOG) and a former keynote speaker at our NFL Combine Career Conference.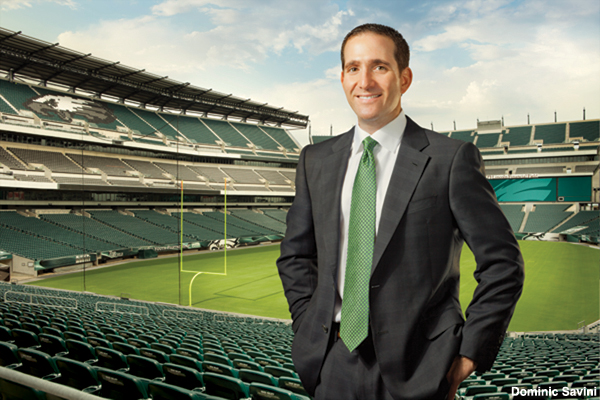 Do you know how Roseman got to where he is today, running the operation of a Super Bowl champion team?

Roseman found his entry point into the league in 2000 by becoming an expert in the NFL salary cap and collective bargaining agreement (CBA). The Eagles hired the Brooklyn, NY native as a salary cap analyst/staff counsel, and by 2003 he was elevated to Director of Football Administration.
Roseman pinpointed an underserved section of the sports world and became an expert in it. He made himself invaluable, because as many others were learning the intricacies of scouting talent, Roseman was becoming an expert in operating within the confines of the business.
Consider this, you identify a free agent you'd really like to sign, but you are unable to do so because you lack the knowledge of how the salary cap, or the collective bargaining agreement really works for your league. You are unable to put your instincts for talent to work, because you don't know the business and transactional side of the operation.
Your lack of knowkedge in this area becomes your career ceiling.

When you become an expert in an area that few other people are, you become needed and wanted. And this isn't just in football, and it isn't just Howie Roseman.
Do you think Dave Dombrowski, Boston Red Sox President of Baseball Operations knows the ins and outs of the MLB Collective Bargaining Agreement?
What about Bob Myers, Golden State Warriors general manager, think he knows how the NBA salary cap is calculated?
Do you think Darren Shand manager of the All Blacks rugby union squad knows a thing or two about the Rugby Union CBA?
Of course they do, because to operate at your full capacity, and make the decisions that can impact your organization for years to come, you have to know the basis for player acquisitions and rights.
Learn the CBA and Salary Cap and you are in a power position.
Want to be a general manager? A sports agent? Work in team finance? Player personnel? Operations?

Our 8-week online Salary Cap Analysis and Collective Bargaining Agreement course is the edge you need in your sports career.