There is a special category in the Hockey Hall of Fame designated for those who have contributed to the growth of the game, building it up and passing it forward to further generations of fans and athletes.
These "Builders" have left the game better than where they found it, advancing the sport of hockey to new levels.
Just 105 members have been inducted into this elite group since 1945, many of which have trophies and awards named after them - Conn Smythe, Frank Selke, Lord Frederick Stanley.  Amongst that list is Harry Sinden (pictured, left), former coach, general manager and team president of the Boston Bruins.
Sinden knows what it takes to run a hockey team and identify talent, he's been doing it for over 55 years, including a stretch where he led the Bruins to 30 consecutive years of playoff appearances.
"It's the attitude of the players, not their skills, that is the biggest factor in determining if you win or lose," remarks Sinden. "Putting on the same jerseys doesn't make a team. You're still just a collection of individuals until you find a common goal."
He should know, his name is etched on Lord Stanley's cup…twice.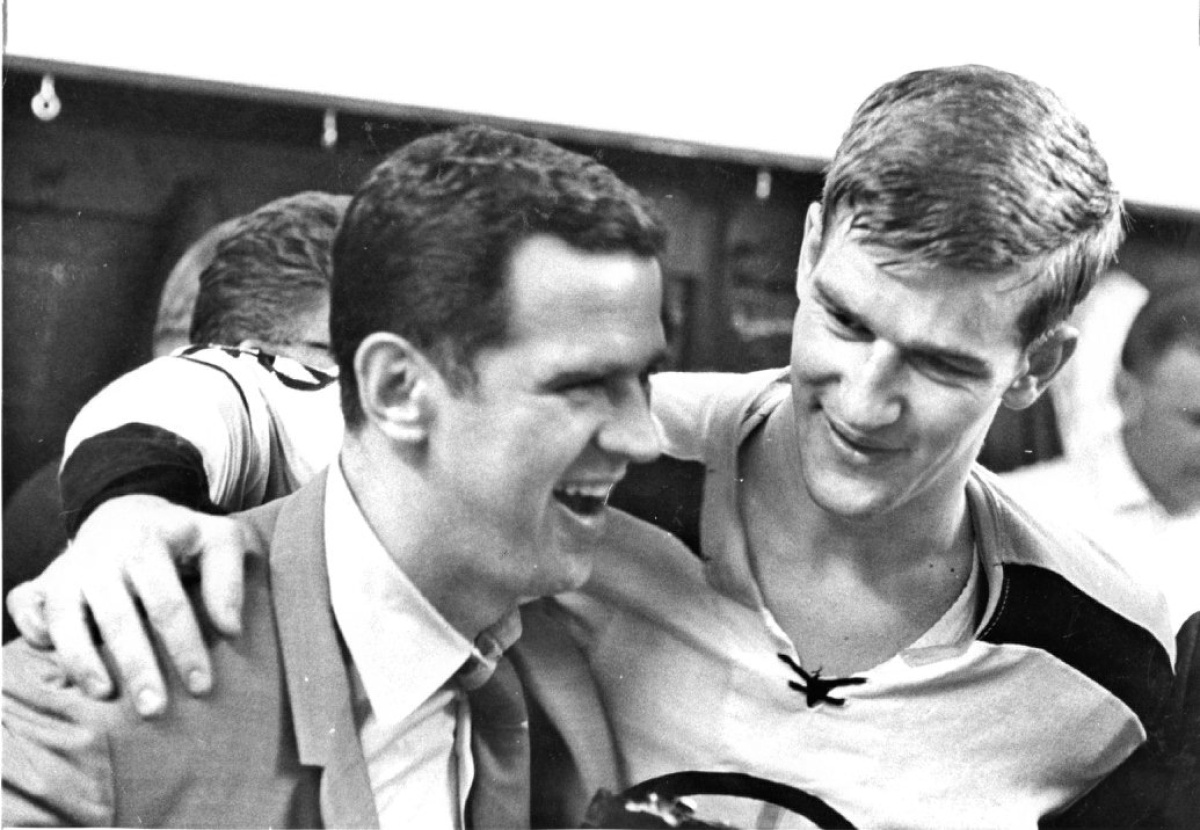 Our Hockey GM & Scouting course, an 8-week online program designed to help you break into the hockey industry, is taught by none other than Hockey Hall of Famer Harry Sinden. Let that sink in a moment, you could be taught the business of hockey by an icon in the sport.
Take this course and you will learn the techniques of scouting and player evaluation, NHL Draft war room strategies, responsibilities of a Hockey General Manager, how to run the front office, team building methodology and so much more.
If you are looking for entry level positions within hockey leagues, associations or teams this course is for you. Our graduates are working at all levels of professional and collegiate hockey, from the NHL, AHL, USHL, WHL, NCAA and beyond.
The time is now to learn the business of hockey from Hall of Famer Harry Sinden!