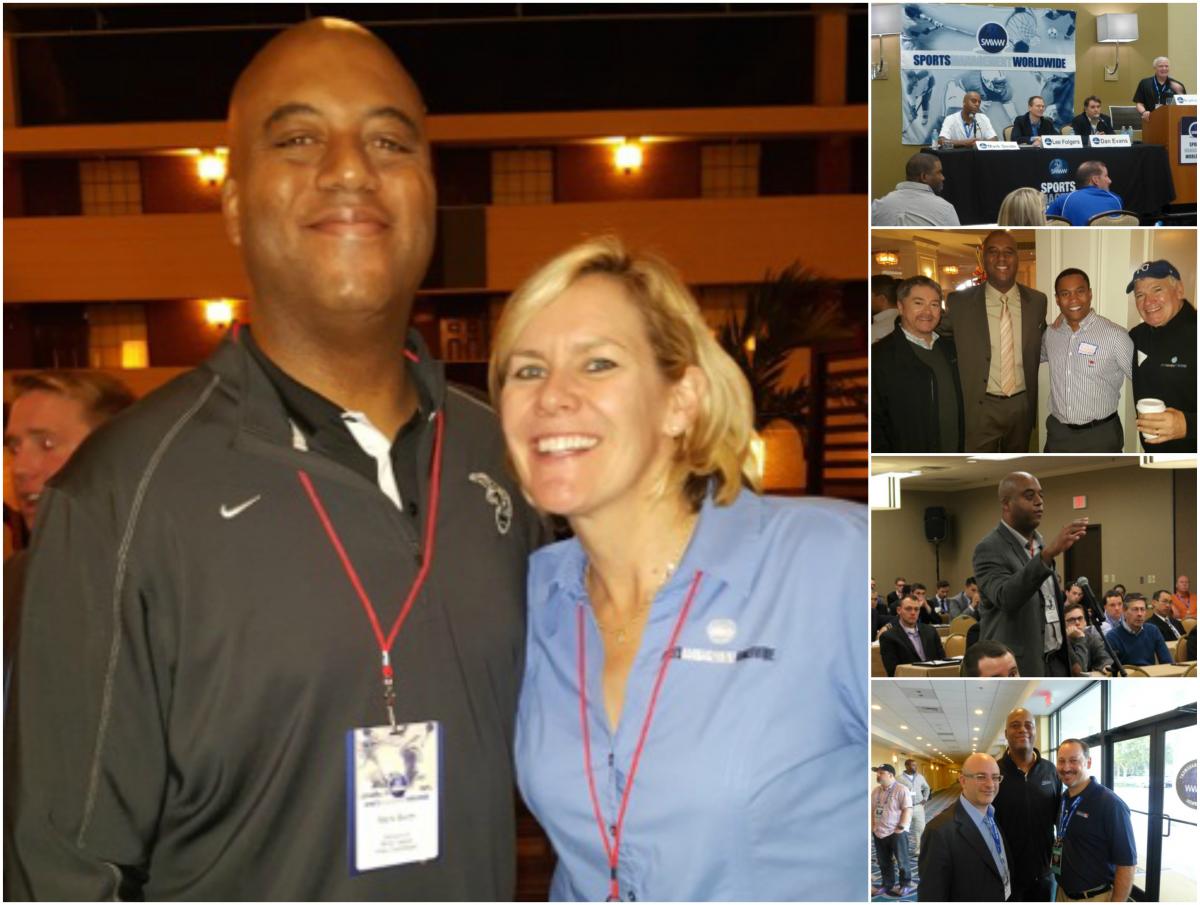 Nine years ago a tall, retired member of the US Air Force with a welcome smile came to the baseball Winter Meetings looking for a job.  Mark Smith had taken two SMWW courses, Ticket Sales & Baseball Scouting, and had already made a lasting impression on our staff.
"From day one there was something magnetic about Mark," remembers Dr. Lynn Lashbrook, President and Founder of Sports Management Worldwide. "He was driven to succeed, proud of his military background and ready to step into the next phase of his life and career."
At the Winter Meetings, Mark would follow Dr. Lashbrook around looking to make connections in the baseball industry and enjoy a few beers with Lynn along the way. He made an impact on more than just the SMWW family, he stood out to employers too, lining up his first job in baseball with the Visalia Rawhide Baseball Club as Stadium Operations Manager.
Even as his baseball career took off, joining the Oakland A's as their minor league video coordinator for the last 8 seasons, Mark never forgot SMWW. He attended every SMWW baseball career conference since 2009, speaking on panels and answering students' questions for hours after he was done. He filmed testimonials lauding our program, he mentored students. 
He was one of our first SMWW All-Stars, and just a few days ago he passed away at the age of 41 from complications due to pneumonia.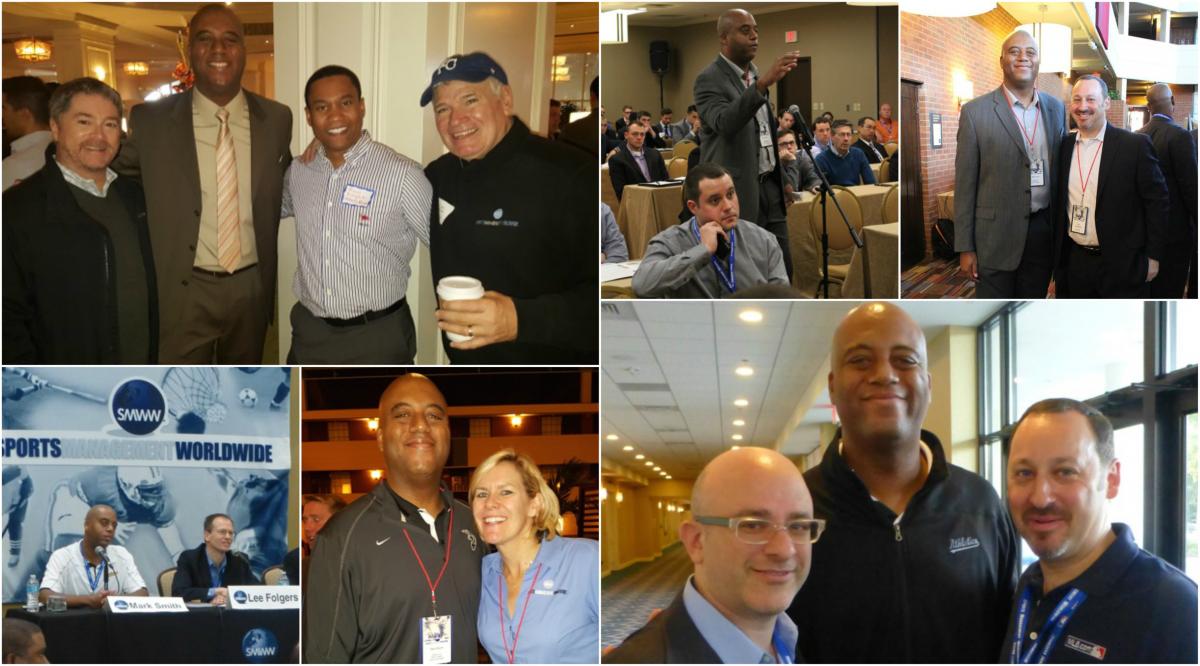 "It's a tremendous loss," said A's GM Billy Beane to the Mercury News. "We just thought the world of him as an employee and as a person. We're still sort of absorbing this whole thing. As you can imagine, it came as a shock to everybody."
Mark was considering using his GI bill to pursue his Masters in Sports Management and pursue the next phase of his career in teaching. With such a warm heart and welcoming personality, he would have been a wonderful teacher.
"He was a fun, light-hearted, giving, loving person," added Dr. Lashbrook. "He always accepted everyone for who they were and where they were in their life path.  He never asked for anything from SMWW. He always was trying to repay us for what we did for him.
"God bless him! He will be missed. He is truly one of our SMWW All-Stars and friends."