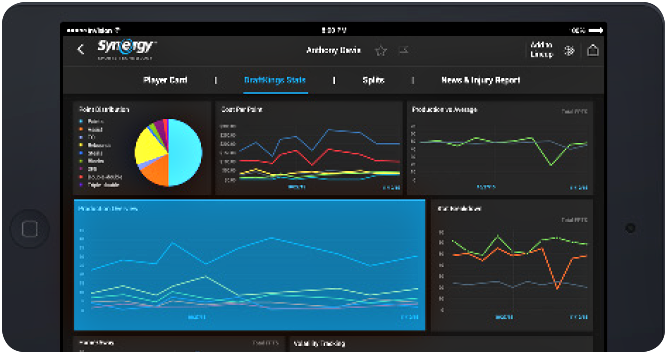 There is technophobia amongst many grizzled veterans of the NBA scouting scene – a deep fear of the technological advancements that, in their mind, are set to replace their trained eye.
"The older NBA guys aren't interested in the video side; the technology scares them. But video technology is where a mere mortal can get into the game," says New York Knicks Director of Player Personnel Mark Warkentein. "Knowing Synergy inside and out will more than help you with your first job."
Isn't that the insider information you are looking for?
A major executive in the NBA saying "psst…look over here… this is the secret entrance into the league!"
Synergy Sports Technology is the go to platform for video technology and digital editing for every team in the NBA and WNBA plus many NCAA men's and women's basketball teams, Olympic teams, International League teams and multiple media outlets. 
When the game is over, press interviews complete and the players cleaned up and showered, it's the video team that supplies the players and coaches with iPads loaded with video breakdowns of what just happened on the court, and views of their next opponent - and they use Synergy Sports Technology to get their job done.
Media members crunch the data to help formulate their stories and analyse game events - and they use Synergy Sports Technology to get it done.
Scouts spend their hours on the road watching players in person, and then breaking down more performance video on their devices - and they use Synergy Sports Technology to get it done.
Learning Synergy Sports Technology is the differentiator you need on your resume. Teams, media outlets and scouting services will notice you. At Sports Management Worldwide we offer the only Synergy Sports training program, designed to give you the skill basketball teams across the globe are looking for.
Our 8-week online course will prepare you to do what you love in basketball - the time is now to enter that secret tunnel into the basketball industry.