Talk to any career counselor and one of the first things they'll ask you is, "What are your differentiators?" Their goal in asking that question is to probe deeper and find out what it is that makes you different from any other job seeker. 
So take a moment and answer that question - what is it that makes you different? What special skills, experience or expertise do you bring to the table that will make a company, organization or team better? 
Bottom line: Why would an employer choose you?
If your answers revolved around soft skills and cliches like, I'm a nice person, team player, charismatic, work hard, never give up, listen well and strive for tremendous greatness - you need something more.  Sports employers need and want sports specific skills and experience.
Take our Baseball GM & scouting course and you'll learn how to run a baseball front office - from financial decisions to player personnel. Take our Soccer Agent course and you'll learn how to become a licensed and certified FIFA agent. Take our Coaching at the Next Level course and you'll learn the specific tactics and strategies of successful coaches.
25 different sports specific courses, all geared towards teaching you the specific knowledge you need to thrive in your sports career.
If you are the type that likes to go one step further, a Masters or Doctorate can further distinguish you from the pack. Did you know that only 8% of US citizens over the age of 25 have their Master's degree? 
At Sports Management Worldwide, we offer a 100% online Master's degree program in conjunction with Concordia University of Chicago – and when you apply through SMWW you get a discounted rate on admissions!
The Master's program we've created has a backbone in sports leadership, research, and administration while offering elective courses covering topics like sports finance, sports promotion, sports facility management, sports law and more.
The time is now to ask yourself - why would someone hire me? If you can't come up with some solid reasons off the top of your head, time to sign up for one of our industry leading courses or a Master's degree program that will help you answer that question with ease!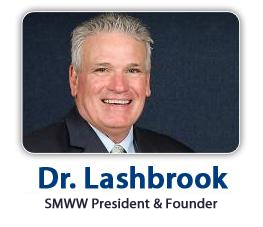 About the Author: Dr. Lynn Lashbrook is the President and Founder of Sports Management Worldwide, the first ever online sports management school with a mission to educate future sports business executives.
Dr. Lashbrook has been involved in the sports industry for over 40 years and is a respected voice in the industry, having contributed to ESPN, Comcast SportsNet, Forbes, SiriusXM, CNBC, Rugby World, The New York Times, the London Free Press, Yahoo Sports and many more. 
As a certified NFL agent, Dr. Lashbrook has represented over 100 NFL clients, including former 1st rounder Mark Fields, 9-time Pro Bowler Brian Dawkins and Miami Dolphins Quarterback Matt Moore. He is a passionate and enthusiastic teacher, known for helping students strategize ways to reach their career goals in the world of sports.