One of the world's top middleweight athletes, Matt Lindland is a veteran of the UFC,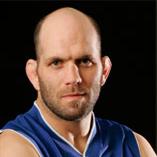 International Fight League and Bodog Fight. Always willing to test his skills against MMA's elite fighters, Lindland, 20-5, has moved up from his natural weight class on multiple occasions, including a split-decision loss to former UFC light heavyweight champion Quinton Jackson and a bout with top-ranked heavyweight Fedor Emelianenko.
A silver medalist at the 2000 Olympic Games in Sydney, Australia, and again at the 2001 World Championships, Lindland attended the University of Nebraska on a wrestling scholarship. He is currently the head coach of the IFL's Portland Wolfpack, boasting a lineup replete with Team Quest fighters.
Matt co-owns Team Quest MMA Fitness Centers , with 5 West Coast locations. Team Quest embodies the principles of humility, perseverance and sportsmanship, qualities Lindland and his partner Dan Henderson have cultivated during their tenure as amateur wrestlers and professional MMA fighters. Matt also owns SportFight, Oregon's first sanctioned MMA promotion. Lindland co-founded SportFight with Randy Couture in 2003 and was a leading advocate for the sanctioning of mixed martial arts in Oregon. He also owns the Dirty Boxer, the equipment and apparel brand, which features a proprietary compression-style groin protector.
Matt teaches SMWW's Mixed Martial Arts Management Course.