Mixed Martial Arts Management Course
Whether you want to manage a fighter, run a MMA gym, work on the event side of UFC or One FC events, do marketing, sponsorship & retail in MMA, these MMA mentors will assist you with transitioning your career on the business side of the MMA. The Mixed Martial Arts Management Course is an 8-week online business course that offers cutting edge strategies on how to develop a career in the fastest growing sport in the world.
NEXT START
DATE
October
15

Weekly Live Audio Chats
with Your Mentors

Sundays: 7pm PST/10pm EST


Class size limited to 10 Students

8-week online course
Access to the SMWW Network
Resume Enhancement
Career Advice for
Years to Come


Recent quote from Dana White, UFC President:
"We have worked hard to make Mixed Martial Arts the fastest growing sport in the world."
The UFC is breaking the pay-per-view industry's all-time records for a single year of business generating huge revenues. The UFC fighters are becoming instant celebrities. MMA events of all kinds are crushing all previous expectations of popularity. Quite simply, MMA is big business and growing globally. This is creating a huge need for qualified, trained employees in mixed martial arts at all levels.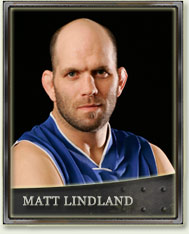 Matt Lindland, well known MMA fighter, manager, USA Wrestling National Greco-Roman Coach, and businessman will mentor you in this 8-week online management course assisting you your mixed martial arts career.

This 8-week online course will catapult you into the business world of MMA. Beginning with an introduction to the history and structure of MMA, covering Fighter Management, Gym Management, sponsorship and promotion and concludes with event management. Whether you want to work for the UFC or WEC, own your own MMA gym, or manage the next Randy Couture this course lays the foundation.

This course is for you if you want to pursue a career in Mixed Martial Arts in the UFC, One FC, Strikeforce, Bellator, Dream, or any of the many MMA promotion or event companies:
MMA Marketing & Sales
Fight Promotion
Sponsorship
Fight Agent or Manager
MMA Retail or Apparel
MMA Analyst
MMA Match Maker
MMA PR & Media Communications
MMA Commissions
MMA Coach
MMA Journalist
You do not need to relocate.
This course can be taken from anywhere in the world. SMWW students come from over 162 countries. Economic discounts available for some countries.

Individuals will learn:
History of MMA
Structure of MMA
MMA Coaching Techniques (Mental and Physical)
Gym Management
Fighter Management
MMA Promotions
Event Management
MMA Sponsorships
Contract & Negotiations
MMA retail and franchise opportunities
IF your ultimate dream is to work in the ultimate sport...
IF you are willing to work like a fighter prepares for a fight…
IF you are well-rounded and willing to put in the time necessary to be world-class…
IF you are willing to study to make your job your passion, and your passion for your job…
Course Mentors:
Matt Lindland

One of the world's top middleweight athletes, Matt Lindland is a veteran of the UFC, IFL, Strikeforce. Affliction, Cage Rage, the WFA, and Bodog Fight. Currently, Matt is the USA Wrestling's national Greco-Roman wrestling coach. Always willing to test his skills against MMA's elite fighters, Lindland, 20-5, has moved up from his natural weight class on multiple occasions, including a split-decision loss to former UFC light heavyweight champion Quinton Jackson and about with top-ranked heavyweight Fedor Emelianenko.
Watch a video of Coach Matt Lindland with Chael Sonnen here.

A silver medalist at the 2000 Olympic Games in Sydney, Australia, and again at the 2001 World Championships, Lindland attended the University of Nebraska on a wrestling scholarship. He is currently the head coach of the IFL's Portland Wolfpack, boasting a lineup replete with Team Quest fighters.

Matt co-owns Team Quest MMA Fitness Centers , with 5 West Coast locations. Team Quest embodies the principles of humility, perseverance, and sportsmanship, qualities Lindland and his partner Dan Henderson have cultivated during their tenure as amateur wrestlers and professional MMA fighters. Matt also owns SportFight, Oregon's first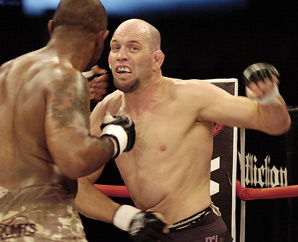 sanctioned MMA promotion. Lindland co-founded SportFight with Randy Couture in 2003 and was a leading advocate for the sanctioning of mixed martial arts in Oregon. He also owns the Dirty Boxer, the equipment, and apparel brand, which features a proprietary compression-style groin protector.

Matt looks forward to sharing his MMA business expertise and helping YOU develop a strategy to get yourself into the fight…on the business side of the MMA.

Read: Matt Lindland named USA Wrestling National Greco-Roman Coach
Scott McKendry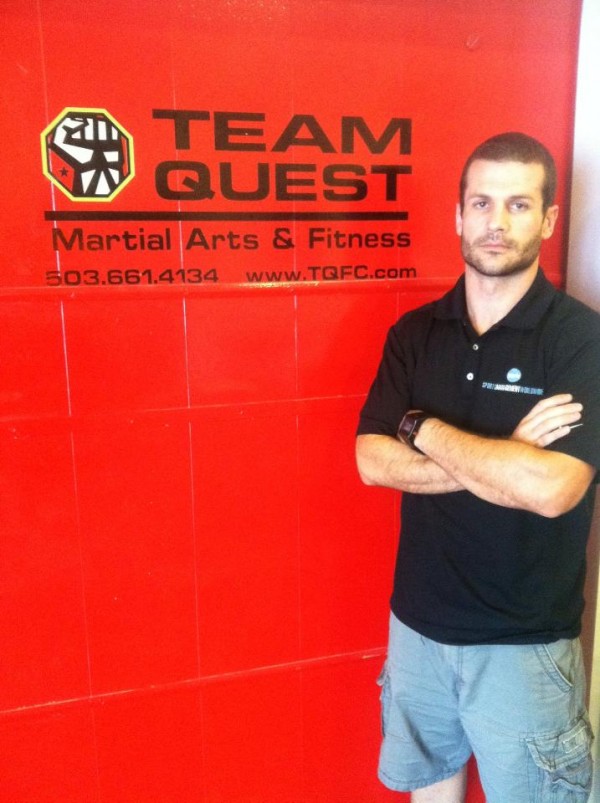 SMWW MMA management instructor Scott McKendry has over a decade of experience in the fight industry. As General Manager for the world famous Team Quest Fight Club in Portland Oregon, McKendry helped take the brand to new heights with expansion in several US states & 2 international locations.
McKendry worked and coached alongside UFC level athletes, helped build & direct various marketing campaigns for athletes & the Team Quest brand as well as creating sport specific fitness conditioning programs for MMA athletes. Scott also worked as the operations manager for the Pacific Northwest's premier fight organization, SportFight with assisting & organizing over 20 professional level mixed martial arts events. McKendry continues to consult for several MMA athletes & fitness-focused businesses with his years of insight and expertise.

Read this article about Scott in BreakingMuscle.com
Possible Guest Speakers:
(based on fight schedules & class size)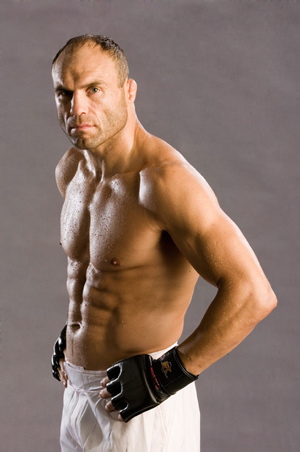 Randy Couture - American mixed martial artist, Greco-Roman wrestler, actor, a three-time former heavyweight champion and a two-time light-heavyweight champion of the Ultimate Fighting Championship. Couture is one of only two UFC fighters to have held a championship title in two different divisions (heavyweight and light heavyweight; B.J. Penn, with his titles at welterweight and lightweight, is the other) in the Ultimate Fighting Championship, as well as the only five-time champion in UFC history. Couture has competed in 15 title fights, a record. Couture is a member of the UFC Hall of Fame and many consider him to be the most popular fighter in MMA history. Randy is also the oldest man to win a fight in the UFC being 46 years old. In addition to his many MMA business ventures, Couture began appearing at UFC events as a regular broadcast commentator.
Couture is widely credited for bringing mixed martial arts into the mainstream of American pop culture and sports.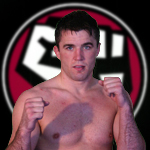 Chael Sonnen is currently a middleweight with the UFC and holds notable wins over former WEC champion Paulo Filho. Sonnen was the first fighter to defeat Filho in 17 professional fights. Sonnen also has defeated former King of Pancrase Nate Marquardt, former IFL champion Dan Miller, Jason Miller, Jason Lambert, Trevor Prangley, and Yushin Okami. Chael was an NCAA All-American wrestler, two-time University National Champion in Greco Roman, and a US Olympic team alternate. Chael currently works as a real estate agent and is running for state representative in Oregon's House District 37. Sonnen is currently ranked as the #1 middleweight in the world by FIGHT! Magazine. Chael is a Team Quest fighter.
Course Details
Includes cutting-edge MMA Management books not found anywhere else that have been handpicked by the MMA Management Experts. Including headset and microphone so you can interact from your computer with Matt Lindland, Scott McKendry and MMA leaders in the industry.

Weekly Audio Chats- A unique aspect of each 8-week course is the opportunity for students to participate weekly in live interactive audio chats with fellow students, Matt Lindland, Scott McKendry, and possible guests. This is a tremendous opportunity to network within the mixed martial arts industry and get to know leaders in the industry and fellow students personally via the internet. This enables mentors in the course to advise and guide you in your MMA business career. "Get the what you know and the who you know!"

Online Education - This innovative academic course is facilitated through a web-based educational delivery system. You will enjoy the online discussion boards, weekly readings, weekly quizzes, course projects, and interaction amongst fellow MMA business-minded students and faculty. All training materials you will need are included in the course fee and will be shipped to your door.

Global Participation - SMWW students participate from over 162 countries. Courses have a international influence and instructors will cater assignments to specific countries or leagues. Countries with economic challenges are eligible for economic discounts.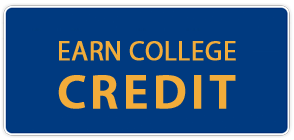 Earn College Credit: Most participants are not college students. Most participants are working full time in a variety of careers including many in sports from all over the world. (Many wish they had taken this course in college!) For those of you who are in college and would like transferable credits to your school, two-three hours of college credit is available. Click here for more information.
Military Discount - For those individuals who represent their country in military service we offer a discount. Please contact info@smww.com if you are active, reserve, or a retired member of your countries military system. Thank you for serving your country! (Please include what country and specific part of the military.)
For more information on the Military Discount please Click Here

Tax Write Off - (For USA Citizens) SMWW course tuition, books and supplies can be used for education tax credits. Save your receipts and consult with your tax advisor on how this applies to you.

Sports Career Conferences - Throughout the year, Sports Management Worldwide hosts Sports Career Conferences at a variety of sporting events. These are fabulous networking events that put SMWW Alumni in the heart of the action. Visit SMWW Sports Career Conferences to learn more. SMWW Alumni receive discounts. Contact Jeff@smww.com if you are interested in an MMA Career Conference.
The ideal course for the following individuals:
Anyone who loves MMA
Anyone who's passionate about a career in MMA
Anyone who wants to learn about the business of the MMA, while keeping their current employment
Those with other commitments for whom online education fits their schedule
Those who seek a way to break into the competitive world of Mixed Martial Arts
College students who want to gain insight not offered on college campuses
College students who need to obtain college credit
Course Certificate & Resume Reference:
Successful graduates of the Sports Management Worldwide courses will be sent an SMWW Certificate of Accomplishment. This certificate represents not only your achievements in the course but also demonstrates your personal commitment to self-improvement and ability to "self-train" yourself for higher positions within the sports business industry.

In addition to your certificate, you will be given the stamp of approval by SMWW. This approval includes a personal reference you may add to your resume with contact information for Dr. Lynn Lashbrook and a reference to the mentors of this course.
Work in MMA
Our goal is to see all Mixed Martial Arts Management graduates gainfully employed in MMA worldwide. Your chances of accepting an offer of employment within MMA will improve by going through the program. SMWW will customize an MMA portfolio to assist you with your career goals.

Through our growing network of MMA worldwide, our objective is to prepare you for when the right job opportunities become available. Numerous people that have gone through our programs are now employed in great positions and you could do the same. We want to help you launch your career and help you find a position where you can be the most successful and satisfied.
Team Quest Franchise Opportunities:
For those individuals who might be interested in owning their own Team Quest Franchise, this course is a great way to get to know the MMA industry and Matt Lindland and the staff at Team Quest.
Cost: $995
(includes all course textbooks, headset, microphone and access to web based classroom. Shipping additional.)
Payment plans available (as little as $350 a month).
See if you are eligible for an
economic discount
based on your country of residence.
6 months free financing via PayPal for those who qualify and pay for the course in full.
Length: 8 Weeks; "Live" audio online chats weekly with renowned instructors!
Prerequisites: Must be 18 or older to participate and have a passion for sports
Payment: Visa, MasterCard, American Express, Discover, Enroute, JCB, Diner's Club
CALL TODAY: 1-877-SMWW-NOW
(In the UK: 087 12884799)