Game Operations 

The Game Operations course is an 8-week online course that offers cutting-edge theories on how to develop an exciting career in Game Entertainment & Event Operations. Whether you are working for a major or minor league sports team, a stadium or arena, or a university athletic department, the fan experience is the focal point. Each and every fan deserves a great entertainment experience from the time that he or she enters the grounds until the time he or she leaves. The Game Operations course will cover issues including:
Tips and ideas to enhance the entire fan experience through events, promotions, and various audio and video software tools
An introduction to TSE GameTime®. a revolutionary software tool that enhances corporate partnerships and streamlines event production, by creating production schedules, PA scripts, sponsorship proof of performance reports and game recap reports among other great features.
How to manage your promotions and production staff including your mascot, music person(s), video presentation person(s), PA announcers, emcees, dance team, band, etc.
How to enhance corporate partnerships and come up with creative ideas for sponsors to increase sponsorship revenue
How to coordinate in game contests and increase fan involvement
Careers our training prepares you for: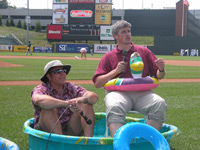 Game Day Operations
Event Management
Game Promotions
Event Coordinator
Sponsorship Sales
Entertainment Director
Game Day Production
Director of Fan Experience
Director of Corporate Partnerships
Marketing Director
Video Production
Media Services
Game Production Director/Manager
Director of Game Presentation
Director of Fun
Director of Special Events
Promotions Coordinator
You do not need to relocate. This course can be taken from anywhere in the world.
This 8-week online course could be the foundation to working for a sports venue in your area, with a minor league team or for enhancing your opportunities with a major league team or university program in your area.
This course will train you to coordinate all the game time activities including the floor execution of pregame giveaways, the national anthem, pyrotechnics, mascot appearances, giveaways, game timeout entertainment, contests, on screen video, PA announcements, music, laser shows, dance teams, bands and all game activities and events prior to; during; and after the game. You will learn how to hire and organize talent bookings, pre game setup and game night responsibilities. You will walk away with endless game promotions, half time show activities that keep fans in their seats and fan entertainment. Your course project will include coordinating an entire game production from beginning to end. (Who knew you needed to learn how to organize shirt launchers & confetti?!)
Individuals will learn: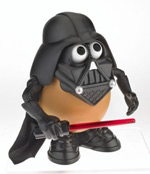 How Sports Facilities have become Entertainment Facilities
The behind the scenes of game production
How to schedule the productions staff
How to organize, keep track and schedule sponsorship inventory
How to make real-time in-game changes to the production schedule/game entertainment rundown
How to create sponsorship proof of performance reports
How to create game recap reports
How to enhance game element organization
How to enhance the fan experience at a sporting event
The different types of sponsorship elements and how to implement them in a game
How to enhance communication of the game day production staff
How to write PA scripts
How to write production schedules
Who makes up the production staff and what equipment do they have to run
The Future of Game Day Entertainment - Learn the latest technology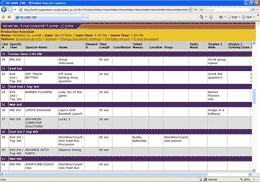 Game Ops students will be trained in TSE GameTime®, the #1 event management software used by sports teams and schools of all levels throughout the world. TSE GameTime® is an internet based game management software program that streamlines sporting events and enhances sponsorships. TSE GameTime® allows teams to make real time changes before, during and after an event as well as easily create PA scripts and production schedules. Students will successfully complete a TSE GameTime® project for their portfolio. This training will teach students how to create a season of entertainment for their fans and will put them at the front of the hiring line for Entertainment Directors/Game Operations Directors. TSE GameTime is currently being implemented in the game operations departments at major and minor league levels of the game. Here is a sample of teams using TSE GameTime: Arizona Cardinals (NFL), New Jersey Ironmen (MISL), Edmonton Eskimos (CFL), Binghamton Senators (AHL), Pittsburgh Pirates (MLB), Binghamton Mets (AA-Mets), New Britain Rock Cats (AA-Twins), Purdue University (Big Ten), Bossier-Shreveport Mudbugs (CHL), Providence College (Big East).. To find out more: Take a behind the scenes look at the Charlotte Bobcats Game Operations Job
Course Instructor & Mentors: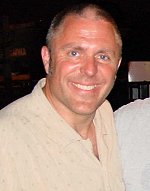 The course mentors Bob Masewicz and Jeanette Ehnerd join Instructor Dr. Lynn Lashbrook:
Bob Masewicz is the owner of Total Sports Entertainment. On behalf of Total Sports Entertainment, Bob consults with teams across the globe, helping them synergize their sponsor sales, ticket sales, entertainment and promotions. After years of watching game operations directors struggle with a variety of systems to coordinate game day activities, Bob and his TSE crew designed a revolutionary software that is now being used by some of the top teams in the world. Bob and his company continue to focus on providing comprehensive sports services as they relate to entertainment while introducing TSE Game Time as the solution to event planning. Bob has been involved in sports entertainment since 1984 when, after a dare, Bob and his best friend Bill LaRue put on a couple of black suits and did a Blues Brothers impersonation for what was supposed to be one night. The Fabulous Blues Brothers Act has been going ever since, touring worldwide, growing into one of the most popular traveling shows in sports entertainment. In 1992 he started B&B Entertainment, (now Total Sports Entertainment) as an agency focused on providing sports entertainers to companies world-wide. In 2002 he joined Altoona Curve Baseball as its Director of Entertainment/Promotions. He accomplished the Curve's goal of totally revamping the entertainment experience for a minor league baseball fan and, with his creative input, the team went on to win the Larry MacPhail Promotional trophy for the 2004 season. You will enjoy getting to know Bob and his wealth of connections in the sports and entertainment world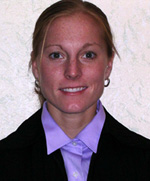 Jeanette Ehnerd is currently the General Manager of Total Sports Entertainment Services and graduate of the Sport Administration graduate program from the University of Wisconsin- La Crosse. She spent a number of years working for B&B Entertainment as the Sales and Marketing Manager of an agency focused on providing sports entertainers to the NBA, NHL, MLB, NASCAR and all of the professional minor leagues and collegiate levels of basketball, hockey, and baseball. Ehnerd then worked as the Assistant General Manager and was heavily involved in the opening of a new minor league baseball stadium in La Crosse, Wisconsin. Ehnerd works with teams and schools of all levels throughout the nation and is currently developing and managing TSE GameTime®. She assists teams and schools in implementing TSE GameTime® including the Arizona Cardinals, , Modesto Nuts, Binghamton Mets, Erie Seawolves, Providence College, University of Wisconsin-Milwaukee, Purdue University, Peoria Chiefs, ....etc.

Dr. G. Lynn Lashbrook, President and Founder of Sports Management Worldwide has been working and teaching in Sports Management for over 30 years and has demonstrated a lifelong passion for helping students strategize and reach their career goals in the world of sports.
Course Details
Weekly Audio Chats- A unique aspect of each 8-week course is the opportunity for students to participate weekly in interactive audio chats with fellow students, mentors Jeanette Ehnerd and Bob Masewicz, and Instructor Dr. Lynn Lashbrook. This is a tremendous opportunity to network within the sports industry and get to know your instructors and fellow students personally via the internet. This is available via any online computer with a microphone (we provide the microphone). The connections and synergies via the live audio chats will be sports networks that you will utilize throughout your career. The online classroom will give you the ability to work with TSE GameTime professionals who are implementing GameTime with teams and know firsthand who is doing the hiring and what they are looking for in a new hire.
Online Education - This innovative academic course is facilitated through a Web-based educational delivery system. You will enjoy the online discussion boards, weekly readings, weekly quizzes, course projects, and interaction amongst fellow sports business-minded students and faculty. All training materials you will need are included in the course fee and will be shipped to your door.
Global Participation - SMWW students participate from over 125 countries. Courses have a international influence and instructors will cater assignments to specific countries or leagues. Countries with economic challenges are eligible for economic dicounts.
Earn College Credit: Most participants are not college students. Most participants are working full time in a variety of careers including many in sports from all over the world. (Many wish they had taken this course in college!) For those of you who are in college and would like transferable credits (graduate or undergraduate) to your school, two-three hours of college credit is available. Click here for more information.
Military Discount - For those individuals who represent their country in military service we offer a discount. Please contact [email protected] if you are active, reserve, or a retired member of your countries military system. Thank you for serving your country! (Please include what country and specific part of the military.)
Sports Career Conferences - throughout the year, Sports Management Worldwide hosts Sports Career Conferences at a variety of sporting events. These are fabulous networking events that put SMWW Alumni in the heart of the action. Opportunities to meet Head Coaches, GM's, Chief Executives, Player Personnel, Scouts, and fellow Sports Agents are facilitated. Visit SMWW Sports Career Conferences to learn more. SMWW Alumni receive discounts.
As with all SMWW courses, our goal is to give you the "what you know" and the "who you know"...and "experience" to boot!
The ideal course for the following individuals: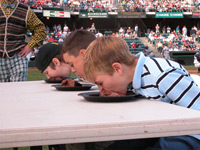 Anyone who loves sports and entertainment
Anyone who's passionate about a career in sports management
Anyone who wants to learn about the sports industry, while keeping current employment
Those with other commitments for whom on-line education fits their schedule
Those who seek a way to break into the competitive world of the business of sports
College students who want to gain insight not offered on college campuses
College students who need to obtain college credit
Who should consider this Game Operations course:
Any individual wanting to work at the major league level in event or game production
Individuals who want to walk on to a minor league team and make a dynamic difference in their teams game day production and corporate partnership packages
Individuals who want to learn how to synergize ticket and sponsorship sales with entertainment
Universities and Colleges that have events with empty seats to fill
High school Booster Clubs that need creative fund raising
International Teams wanting to get more ideas on enhancing the fan experience to gain ticket and sponsorship sales
Our goal is to see all Game Ops graduates gainfully employed with a team or school. Your chances of accepting an offer of employment within collegiate or professional sports team will improve by going through the program. SMWW will customize a sports team search strategy specifically tailored to your career goals.
Internship, Practicum, Apprenticeship, and "Hands On" Experience:
For Game Operations graduates who are interested, we offer a short term job experience. This will vary for each student based on their career goals and location. This opportunity is designed to prepare you for work in a variety of game operations settings. Job experiences could include shadowing Game Ops or working with a high school or university athletic department in event day management. The instructor for the course will work with you one on one to determine which "game ops experience" would be most beneficial for your individual situation. This unique opportunity gives each student the necessary hands on experience and will enhance their career skills and a TSE GameTime portfolio with the guidance of the SMWW instructors. This "experience" is the highlight for many students trying to get their foot in the door.
Course Certificate & Resume Reference:
Successful graduates of the Sports Management Worldwide courses will be sent a SMWW Certificate of Accomplishment. This certificate represents not only your achievements in the course but also demonstrates your personal commitment to self-improvement and ability to "self train" yourself for higher positions within the sports business industry.
In addition to your certificate, you will be given the stamp of approval by SMWW. This approval includes a personal reference you may add to your resume with contact information for Dr. Lynn Lashbrook and a reference to the mentors of this course.

Cost: $995
(includes all course textbooks, headset, microphone and access to web based classroom. Shipping additional.)
Payment plans available (as little as $350 a month).
See if you are eligible for an
economic discount
based on your country of residence.
Length: 8 Weeks; "Live" audio online chats weekly with renowned instructors!
Prerequisites: Must be 18 or older to participate and have a passion for sports
Payment: Visa, MasterCard, American Express, Discover, Enroute, JCB, Diner's Club
CALL TODAY: 1-877-SMWW-NOW
(In the UK: 087 12884799)