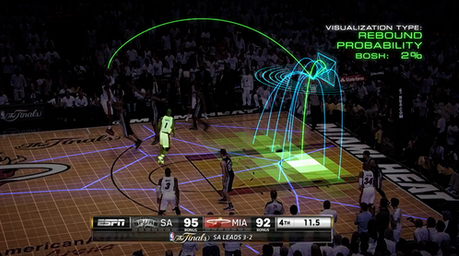 Sports analytics has become the wild west of the sports industry, with new ideas, formulas, and approaches coming to the forefront daily. Data manipulators are constantly seeking to find the newest way of approaching and analyzing data, hoping to find the perfect formula for team and individual success.
Now, the NBA is getting in on the fun announcing their first over NBA Hackathon, which despite its moniker does not involve fouling Dwight Howard.
September 24th, 2016 in New York City student statisticians, developers and engineers can take part in the first ever NBA Basketball Analytics Hackathon. Data is going mainstream!
Here is where this gets very cool – teams accepted into the event will be tasked with building tools and creating solutions to complex game related problems. After completion, they'll present their work to a panel of expert judges under the watchful eye of team executives and media. Winners will be crowned awards will be given, and I wouldn't be surprised if a resume or two changed hands.
Sounds like a one-day sports data science incubator.
The first prize winning team will have a private lunch with NBA league office staff, an open invitation for pickup basketball at Terminal 23 and a $400 gift card to the NBA store. Second place gets free tickets to a game in the arena of the winning Hackathon team's choosing and a $350 gift card to the NBA store, and the third place team gets a $300 gift card to the NBA store.
Which means, if you see a crew of people in NBA tank tops carrying their laptops around the streets of NYC at the end of September, you've probably stumbled upon the winning Hackathon teams.
All prize winners will also receive a tour of the NBA league office and an Adam Silver bobblehead (I'm making the last part up, but it would be awesome).
In all seriousness, there isn't a better opportunity out there to show off your skills and impress your could be employers, is there?
For more information visit NBA.com, but more importantly, if you want to learn the skills to be an expert in basketball analytics, sign up for our Basketball Analytics course and you can be mentored by Dean Oliver, the pioneer of basketball analytics!
---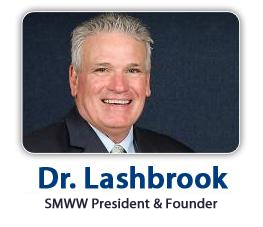 About the Author: Dr. Lynn Lashbrook is the President and Founder of Sports Management Worldwide, the first ever online sports management school with a mission to educate future sports business executives.
Dr. Lashbrook has been involved in the sports industry for over 40 years and is a respected voice in the industry, having contributed to ESPN, Comcast SportsNet, Forbes, SiriusXM, CNBC, Rugby World, The New York Times, the London Free Press, Yahoo Sports and many more. 
As a certified NFL agent, Dr. Lashbrook has represented over 100 NFL clients, including former 1st rounder Mark Fields, 9-time Pro Bowler Brian Dawkins and Miami Dolphins Quarterback Matt Moore. He is a passionate and enthusiastic teacher, known for helping students strategize ways to reach their career goals in the world of sports.