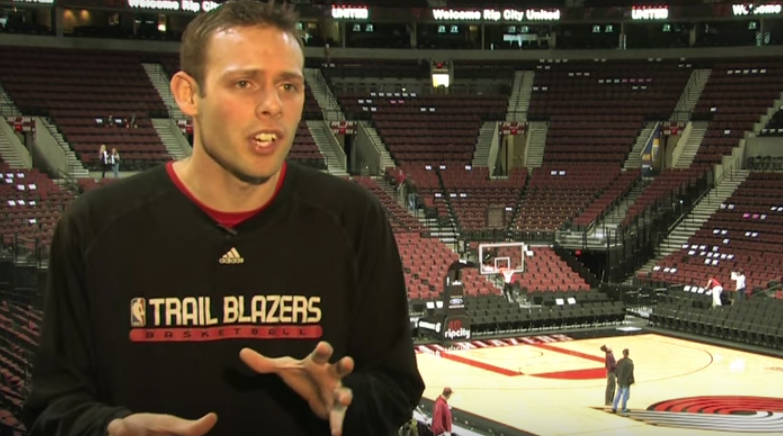 Long before graduating from Liberty University and taking on a normal 8-5 job, John Ross had always wanted to work in the NBA - he just didn't know how.
"I grew up in the state of Indiana where basketball is a very important part of the culture," says Ross, a smile reaching across his face. "I always felt if I couldn't play in the NBA, I wanted to at least work there."
Like so many people before him, Ross allowed that dream to begin dying, starting down a different and far less fulfilling corporate career path.
"I came to a point where I really didn't like my 8-5 job so I Googled 'NBA jobs' and found the courses at Sports Management Worldwide. Signing up for a course with SMWW allowed me to get experience with video editing and other roles and responsibilities of NBA front office staff."
Every team in the NBA and WNBA, most major college programs, international teams and Olympic programs use Synergy Sports Technology to evaluate players, scout the opposition and craft game strategies - it is one of the most powerful tools in the game of basketball.
At SMWW we offer the only training program for this one of a kind technology. Let me repeat – unless you go to work for a team and are trained on the job, the only way you can learn Synergy is through our online program taught by Synergy Sports' Josh Url.
Mastering this specialized and highly desired skill in our Digital Video Editing with Synergy Sports Technology online course is what set John Ross apart from the crowd and landed him a job with the Portland Trail Blazers as Assistant Video Coordinator.
"Going to college and getting my degree in Business Management and a minor in Sports Management didn't separate me from the rest of the crowd, but my hands on and basketball specific training at SMWW made the difference and got me noticed by the Trail Blazers.
"Learning the Synergy Sports video editing software through SMWW set me apart from the rest of the competition and helped me land the career of my dreams."
Since 2004 Synergy Sports Technology has been synonymous with basketball, but their reach is even further than the court, being utilized by various media outlets including ESPN, Sports Illustrated, NBA.com, SBNation.com and others. They have also expanded into baseball, looking to corner the market for video technology on the diamond.
Simply put, Synergy is a tool you need to know if you want to work in sports.
 "The Synergy program is your ticket into the game," says Mark Warkentien, New York Knicks Director of Player Personnel. "The older NBA guys aren't interested in the video side; the technology scares them. Video is where a mere mortal can get into the game. Knowing Synergy inside and out will more than help you with your first job."
Register today for our Digital Video Editing course with Synergy Sports and you can break free of your dead end job and do something you love!