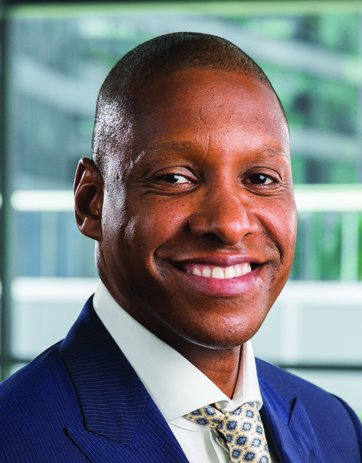 Toronto Raptors President Masai Ujiri to speak at the upcoming Sports Management Worldwide and Raptors 905 Basketball Career Conference from the NBA D-League Showcase in Missassauga, Ontario January 20th.  
Seats are still available, register today!
Here's more background on Toronto Raptors President Masai Ujiri:
On September 2, 2016, Masai Ujiri was signed to a long-term contract extension as team president to continuing overseeing all facets of basketball operations.  In his three campaigns at the helm of the Raptors the club has won three consecutive Atlantic Division titles, recorded the franchise's first 50-win season in 2015-16 (56 victories) and compiled a 153-93 (.622) regular season mark.
Ujiri is considered one of the more proactive executives in the NBA. Whether through trades, shrewd draft picks, scouting or analytics he is aggressively trying to think of new ways to build his roster. In his six seasons overseeing basketball operations with Toronto and Denver, Ujiri's teams have compiled a 298-178 (.626) mark. His squads have also posted an impressive 176-62 (.731) home court record.
This past offseason, Ujiri re-signed All-Star DeMar DeRozan to a multi-year contract extension. DeRozan has been instrumental in the club's recent success, including its first Eastern Conference Finals appearance in the 2016 postseason.
The record success of the 2015-16 season came from Ujiri reshaping the roster to return to a more defensive-minded focus with the signing of free agents Bismack Biyombo, DeMarre Carroll, Canadian Cory Joseph and veteran Luis Scola.
Heading into the 2014-15 campaign, Ujiri managed to retain three key contributors re-signing free agents Patrick Patterson, Greivis Vasquez and starting point guard Kyle Lowry, as well as adding more depth off the bench with the acquisitions of veterans James Johnson and Lou Williams. The Raptors won a second consecutive Atlantic Division championship and recorded a then club record 49 victories.
When Ujiri returned to the Raptors he inherited a team that had not been to the postseason since 2008. Under his leadership the club posted 48 wins, an Atlantic Division title and the third-seed in the Eastern Conference. Following a slow start to the 2013-14 campaign, Ujiri pulled the trigger on a seven-player trade with Sacramento on December 9 that brought valuable bench depth in Chuck Hayes, Patterson, John Salmons and Vasquez to Toronto. From that point forward the Raptors posted the best record in the Eastern Conference at 41-22.
On May 31, 2013, Masai Ujiri was named President and General Manager, Basketball Operations of the Raptors. He returned to the organization where he received his first front office position in 2007. 
Ujiri spent three seasons as Executive Vice President of Basketball Operations for the Denver Nuggets prior to joining the Raptors. He was named 2012-13 NBA Executive of the Year after leading the Nuggets to a team-record 57 wins and a league-best 38-3 home court mark. Ujiri helped construct a young, athletic roster that captured the No. 3 seed in the Western Conference despite being the third-youngest team at the start of the season.
In Denver, Ujiri is best known for a 12-player deal February 22, 2011 that sent All-Star forward Carmelo Anthony to the New York Knicks. That trade is heralded as a textbook example on how to receive high value in exchange for a pending free agent. 
Ujiri got his NBA front office start in Toronto in 2007 joining the franchise as director of global scouting. He was elevated to assistant general manager, player personnel in 2008. His duties included overseeing the scouting and personnel departments, talent assessment and related data management.
On August 27, 2010, Ujiri became the first African-born GM in the NBA when he was hired to run the Nuggets' basketball operations department. It was also his second stint with the club after working as a scout from 2003-06 and the team's director of international scouting during the 2006-07 season. Prior to joining Denver, he worked as an international scout for the Orlando Magic.
A native of Nigeria, Ujiri brings tremendous knowledge and extensive global connections to the Raptors front office. He played professionally in Europe for six years, with stops in Belgium, Germany, England, Greece and Finland. He has scouted all over the world, including Europe, Africa, Asia and South America.
Ujiri has also managed and coached the Nigerian junior and senior national teams.
On a humanitarian level, Ujiri has been tireless in his efforts to promote and develop the game of basketball throughout Africa. He is the founder of the Giants of Africa Foundation, which launched the Top 50 and Big Man camps in his homeland. He has also served as the director of the NBA's Basketball Without Borders program since 2002.
In August 2015, Ujiri joined NBA executives, players and alumni for NBA Africa Game 2015 in Johannesburg. Ujiri served as General Manager for Team Africa as the NBA played its first game on the continent with a Team Africa vs. Team World format.
Ujiri was introduced to basketball at age 13 and quickly fell in love with the game. He went on to play at Bismarck State College and Montana State University-Billings (formerly Eastern Montana College).