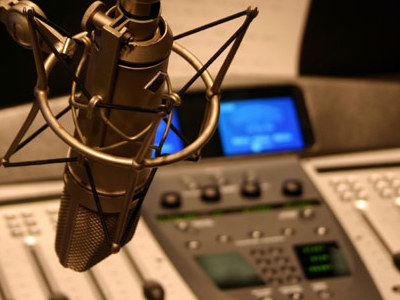 There is a voice that follows you around. It spends so much time in your head that you feel you know it like a friend, even though you have never met its owner.
Sometimes it makes you laugh, often it makes you think and the longer you listen to it, the smarter you can get.
This isn't some schizophrenia riddle - you aren't losing your mind (well, as far as we know, we aren't doctors) we're actually describing the abundance of sports content available at all times, from all kinds of platforms.
The voices in your head are the voices of sports knowledge that you can access all day and night. 
In the car you listen to sports radio. Walking the dog you listen to sports podcasts. At night you watch live sports events. Digging a hole on the weekend? Perfect time to listen to the game broadcast on your iPhone.
Sports content surrounds us at all times. Isn't that grand?
But here's the deal: you don't have to be the one listening, you could be the one creating. We are living in the golden era of sports broadcasting – there are more sports TV networks, sports talk radio, sports podcasts and webcasts than ever before. The world is yours if you want to pursue a career talking about sports.  
But you need a few things first, namely training and opportunity – lucky for you we can help with both.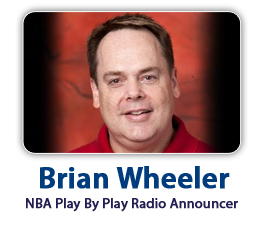 Our sports broadcasting course teaches not only the techniques and skills you need to speak intelligently on the air, but also focuses on how to sell, market and distribute programming. If you are interested in play-by-play you are in luck, our course is mentored by one of the greats of the industry, Brian Wheeler who has been the voice of multiple NBA and MLB teams.
Last night I went to a local high school basketball game. The fans were loud; the play was exciting – everyone in the gym was having a good time. All I could think of was, someone should be doing a play-by-play webcast of this game and there should be a dedicated blog covering every local high school athletic event in America and run by someone local. 
Why not?
If you are in high school what a great way to build your skills for college applications. If you are in college what an incredible way to gain experience. If you are trying to break into sports broadcasting what an amazing way to show initiative and practice your trade. Heck, you can sell advertising to local businesses and make it into a job for yourself!
There are more opportunities in sports broadcasting than ever before – we can teach you how to do it all, and then you can become the creator of sports content, not just the listener.