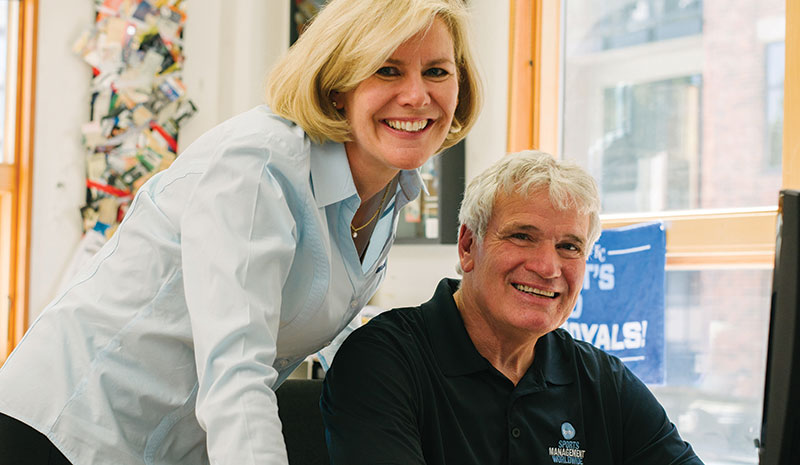 I think I have a new favorite word to describe our business: incubator.
Local Portland, Oregon magazine The Pearl recently profiled SMWW and described us as, "one of the nation's foremost pro-sports front-office incubators"
What a great word incubator is to describe what we do! We provide a controlled environment for the care and education of fresh minds and growing careers in the sports world. I love it!
When you agree to do an interview with any type of media, whether it be ESPN or a local paper, your immediate reaction is, "great, publicity!", but then you invariably descend into some level of fear for how you will be portrayed.
Will they take us seriously? Will they disparage online education? Will they critique our hair and our office furniture?
I'd say the Pearl article nailed what it's like to be a part of the SMWW community – a fun, sports-centric, environment who takes our business seriously, but not so seriously we can't have a good time.
And, not to be forgotten, we love being in Portland.
This city is the center of sports business, with sports industry behemoths like Nike, Adidas, Under Armour, Columbia Sportswear and more calling the Rose City home. The Blazers and Timbers always sell out, and we're continuing our push to add Major League Baseball to the Portland sports lineup.
We've expanded our course offerings over the last year, adding five new sports analytics courses, we get the best speakers for our conferences and they almost always sell out. Just think of the list of speakers we have had this year alone: Adam Schefter, Bill Polian, Howie Roseman, Brian Burke, Dayton Moore, Mark Warkentien, EJ Hradek - these are just a few of the power players we've hosted this year at our conferences.
We're an incubator for sports business talent around the globe, teaching anything from Rugby Management to our signature Athlete Management course, and we couldn't be prouder of what we've accomplished so far.   
Come along for the ride, I guarantee you'll learn things to set you apart in the marketplace and have some fun doing it.