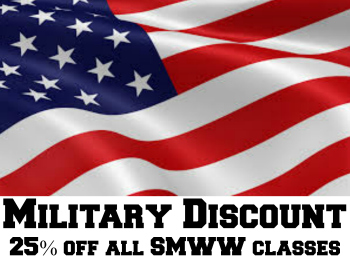 Sometimes when I drive into work, quietly enjoying my ride and the scenery around Portland, I think about how much I love my job. I don't feel my work is a sacrifice, instead, I see it as a chance to positively impact so many people around me.
At the same time, in those quiet moments, my mind wanders to those people that do sacrifice a great deal to perform tasks that average people can't or won't. I'm speaking of the millions of military veterans around the globe, who put their lives on the line to defend their beliefs and the people of their country.
What saddens me about the military veterans coming home in the US after dedicating their health to preserve ours, is that as recent as 2011 the unemployment rate was 29%. Over 1 in 4 military veterans returning home couldn't find work. That is shameful.
Those numbers have improved dramatically, now hovering around 5% according to the Bureau of Labor Statistics, which is something we as a nation can take great pride in.
One of the reasons for this dramatic decline in unemployment is the emphasis put on skills training for returning veterans. We are part of the skills training initiative, giving 25% off any of our industry-leading sports career courses to any Veterans of the United States of America, and those from the Commonwealth of Nations, are eligible for our military discount.
We want to do our part to help our military get back to work doing something they love!
If you or someone you love has served and could use some skills training in the sports industry, our military discount of 25% off could make the difference in getting them back on their feet doing something they feel passionate about.
Our military veterans deserve our respect, admiration, and a helping hand – at SMWW we'll always make it a priority to reach out our hand to assist our military veterans.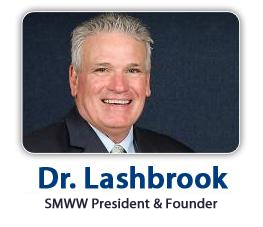 About the Author: Dr. Lynn Lashbrook is the President and Founder of Sports Management Worldwide, the first ever online sports management school with a mission to educate future sports business executives.
Dr. Lashbrook has been involved in the sports industry for over 40 years and is a respected voice in the industry, having contributed to ESPN, Comcast SportsNet, Forbes, SiriusXM, CNBC, Rugby World, The New York Times, the London Free Press, Yahoo Sports and many more. 
As a certified NFL agent, Dr. Lashbrook has represented over 100 NFL clients, including former 1st rounder Mark Fields, 9-time Pro Bowler Brian Dawkins and Miami Dolphins Quarterback Matt Moore. He is a passionate and enthusiastic teacher, known for helping students strategize ways to reach their career goals in the world of sports.