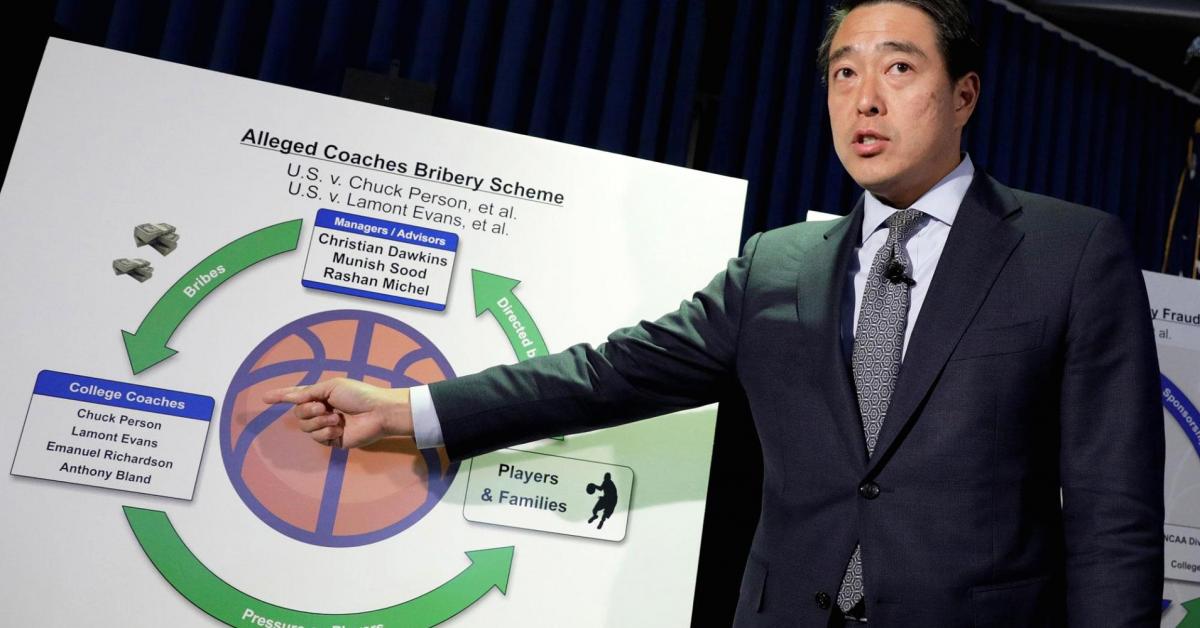 Where there is opportunity for great power and success, so too is the opportunity for shame and dishonor.
Such is the case of NCAA athletics as exemplified by the most recent scandal resulting in federal charges of fraud and corruption against assistant basketball coaches, financial advisors, managers and a shoe company representative connected to NCAA basketball.
"Month after month, the defendants exploited the hoop dreams of student-athletes around the country, allegedly treating them as little more than opportunities to enrich themselves through bribery and fraud schemes," said Joon H. Kim, the acting United States Attorney for the Southern District of New York where the charges were filed.
Each arrested coach is facing up to 80 years in prison. Not a fine. Not losing their job. 80 years behind bars!
You know what the saddest part is? I wasn't surprised by this turn of events one bit, I've been smelling this coming for 40 years in the world of college athletics.
What has been evident in my four decades in college athletics is that many athletic directors feel intimidated to manage or confront a successful head coach due to their popularity and power amongst boosters and the community at large.
This has to stop if we want to save college sports.
At every school the focus should be on hiring administrators with a strong ethical compass and the guts to take on decisions that pivot on the fulcrum of right and wrong.
Under our current operating procedure athletic directors are hired based on the recommendation of the head football and basketball coach at a university. Now if that isn't backwards, and wrought with conflicts of interest, I don't know what is!
We need to change the system and the best way to do that is an infusion of new athletic directors with the guts to enforce ethics, and still manage successful programs. This is not a unicorn fantasy, this is a necessary reality.
Basketball coaches are going to jail, and don't be foolish, this behavior is deeper than four assistant coaches in one collegiate sport - we're still on the outer layer of this onion and it's high time we start changing the way we do business.
When we developed our online master's in sports leadership program in conjunction with Concordia University, Chicago, we focused the curriculum on the ethics of sports leadership, balancing the pressure to succeed with the morals to lead and the skills to perform.
In times of scandal and corruption, there is always a reset, a chance to look at things with fresh eyes and take a different approach to running things. This means opportunity. The chance to do things right.
If you have that burning desire within you to lead men and women in the practice and competition of sport, consider our master's program, and lead with pride, knowing you can sleep at night feeling good about your choices and the direction you take your program.