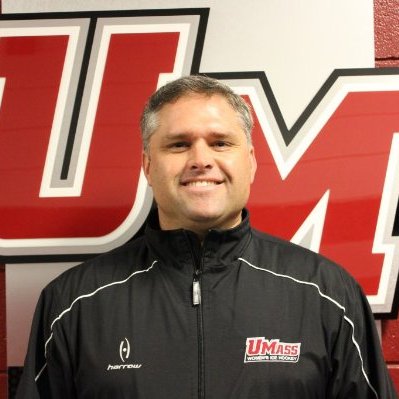 In sports, we see coaches as the singular authority of a team. The holders of advanced strategic minds who can craft rosters and game plans with a magical touch.
While all of this is true, coaching takes much more than a mastery of X's and O's. The true art of coaching is in the ability to get a group of people to stretch beyond their current abilities, and that takes just as much psychology as it does video analysis.
Jobs in coaching are all around you - local youth leagues, travel teams, high school, colleges, professional – not only are the opportunities vast but so is the growth potential.
Bill Wright (pictured above) was a successful coach of a women's hockey travel team, but in order to take his career another step, he enrolled in our Coaching At The Next Level course taught by Dr. Jim Krause.
"After taking this course I was able to secure the women's head coaching position at UMASS-Amherst and begin to meet my personal and professional goals," recalls Coach Wright.  "Dr. Krause was there every step of the way. Take this class already – you won't regret it!"
Dr. Krause has a simple philosophy for helping coaches advance their career.
"What I teach students is the nuances of navigating the profession. I share with them all the things that I learned over the 40 years I was in coaching and administration and how to avoid the mistakes that I made and the mistakes that we see others make as we continuously observe the profession.
"Anyone in coaching or wanting to be in coaching can benefit from this program, I've had people with no experience, youth sports, middle school sports, high school sports, college sports and pro sports take the class and get something out of it. I help move folks from assistant to head coach and level to level."
Everyone needs coaching, even coaches. Sign up today for this one of a kind class and move your coaching career in a positive direction!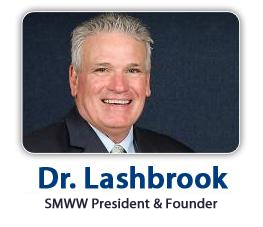 About the Author: Dr. Lynn Lashbrook is the President and Founder of Sports Management Worldwide, the first ever online sports management school with a mission to educate future sports business executives.
Dr. Lashbrook has been involved in the sports industry for over 40 years and is a respected voice in the industry, having contributed to ESPN, Comcast SportsNet, Forbes, SiriusXM, CNBC, Rugby World, The New York Times, the London Free Press, Yahoo Sports and many more. 
As a certified NFL agent, Dr. Lashbrook has represented over 100 NFL clients, including former 1st rounder Mark Fields, 9-time Pro Bowler Brian Dawkins and Miami Dolphins Quarterback Matt Moore. He is a passionate and enthusiastic teacher, known for helping students strategize ways to reach their career goals in the world of sports.