The Winter Meetings are the biggest event of the year for jobs in the minor leagues and a great opportunity to network with major league teams. Every year we host our Baseball Career Conference at the same time as the winter meetings, this year we are at the National Harbor in Washington D.C, with sold-out crowd.
Check in here throughout the day for photos, quotes from executives and some insight into our Baseball Career Conference hosted by SMWW:
5:27 pm
Done but not finished - time for some peanuts, cracker jacks and beer!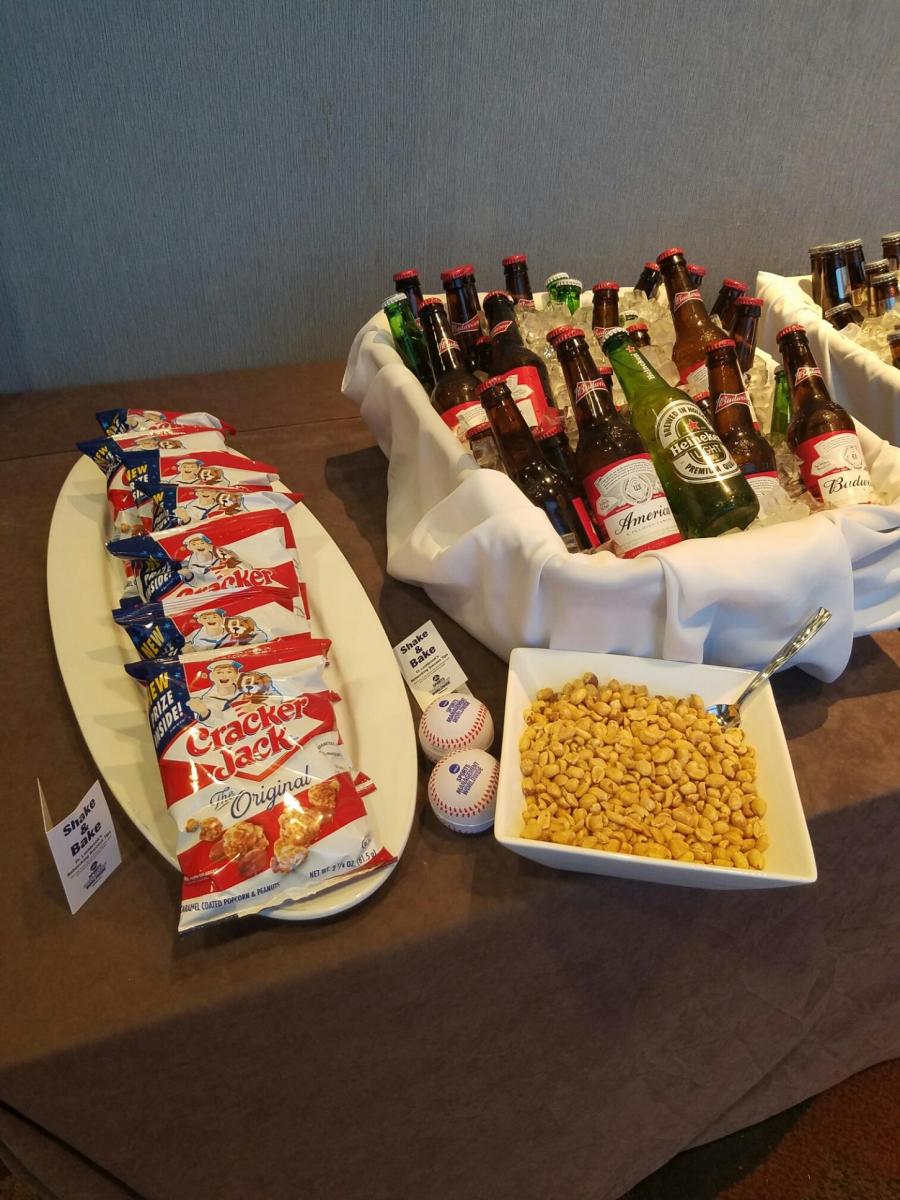 4:00 pm
One of our favorites, Tyrone Brooks covering the topic of Diversifying Baseball's Workforce. Tyrone has been coming to our conferences for 10 years, and as MLB Sr. Dir. of Front Office and Field Staff Diversity Pipeline Program e is a true subject expert.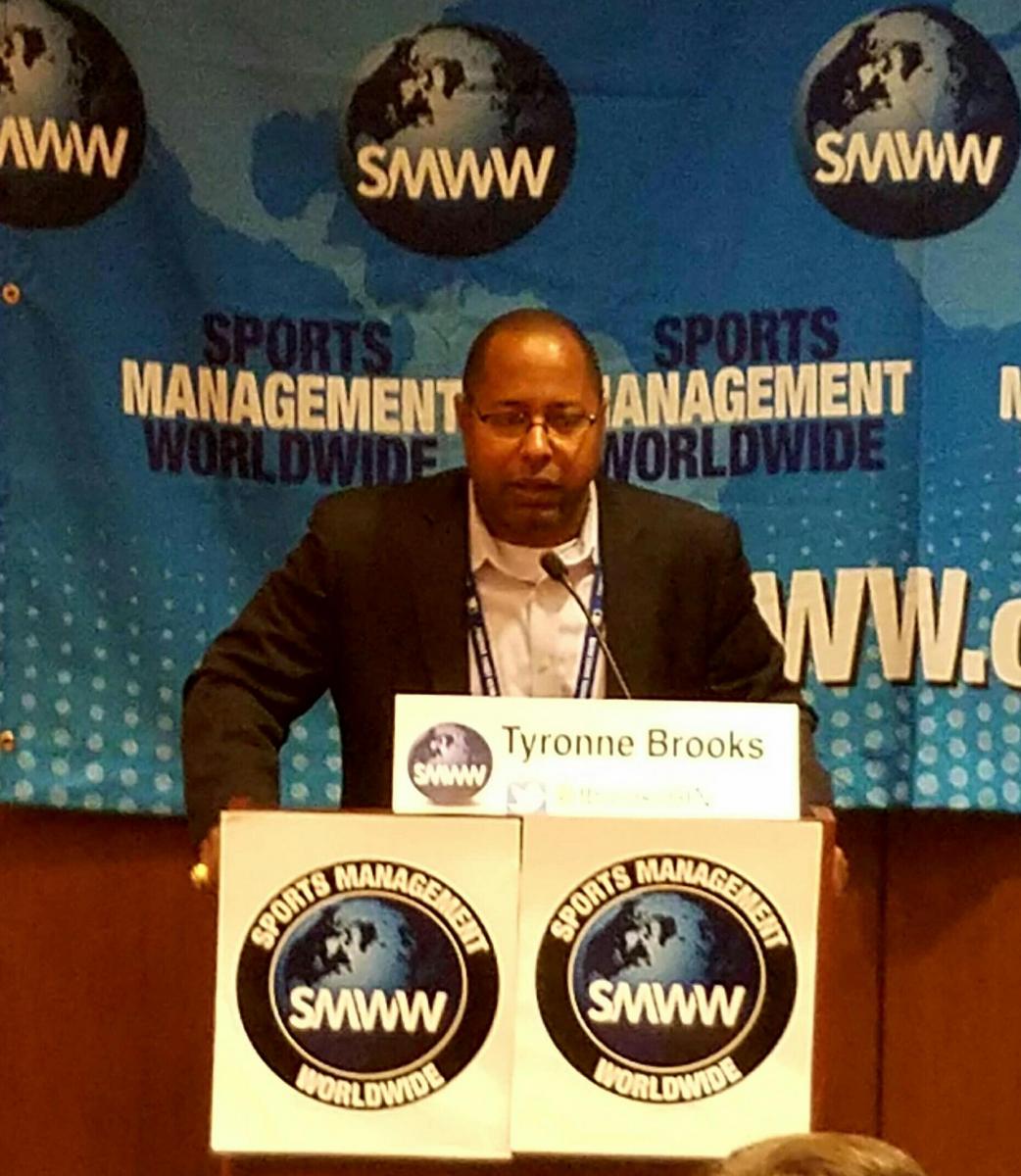 3:05 pm
Getting our next panel started - The Power of Communication with from left to right Alyson Footer, MLB.com National Correspondent, Tracy Ringolsby, MLB.com Columnist and Jason Martinez, MLBDepthCharts.com Founder & Director of Content.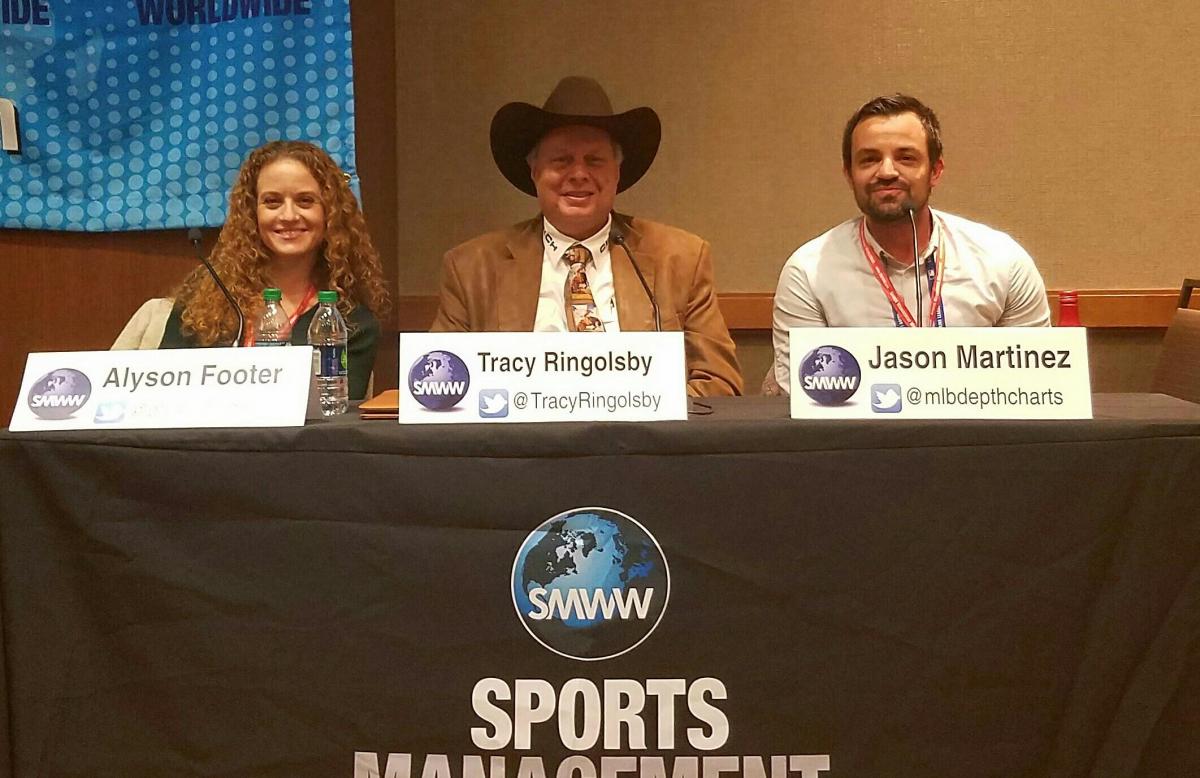 2:55 pm
Just before the next panel we caught up with Alexis Collins, one of our Baseball GM & Scouting students - always great to meet our students face to face! Great story about Alexis - got married at Fenway Park!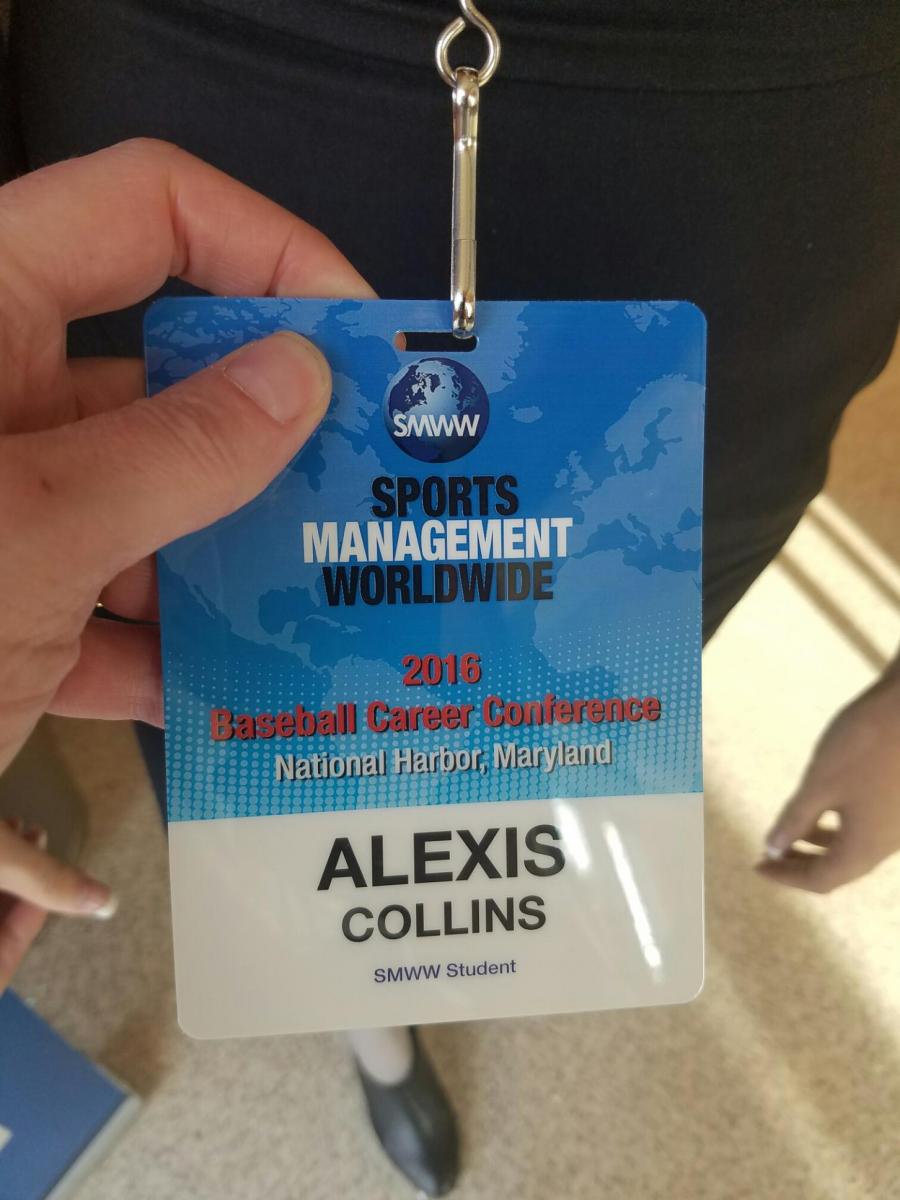 2:48 pm
One of the great things about our conferences is that our audience gets involved. Check out the long line of people waiting to ask questions of our baseball scouting panel:
2:25 pm
Just think about this scouting panel for a second - Mike Arbuckle is the Sr. Advisor to the GM of the Kansas City Royals, Larry D'Amato has 4 World Series rings over his 40 years in baseball while Jason Karegeannes has worked with the DBacks, Cubs and Mariners. That's some hefty scouting knowledge.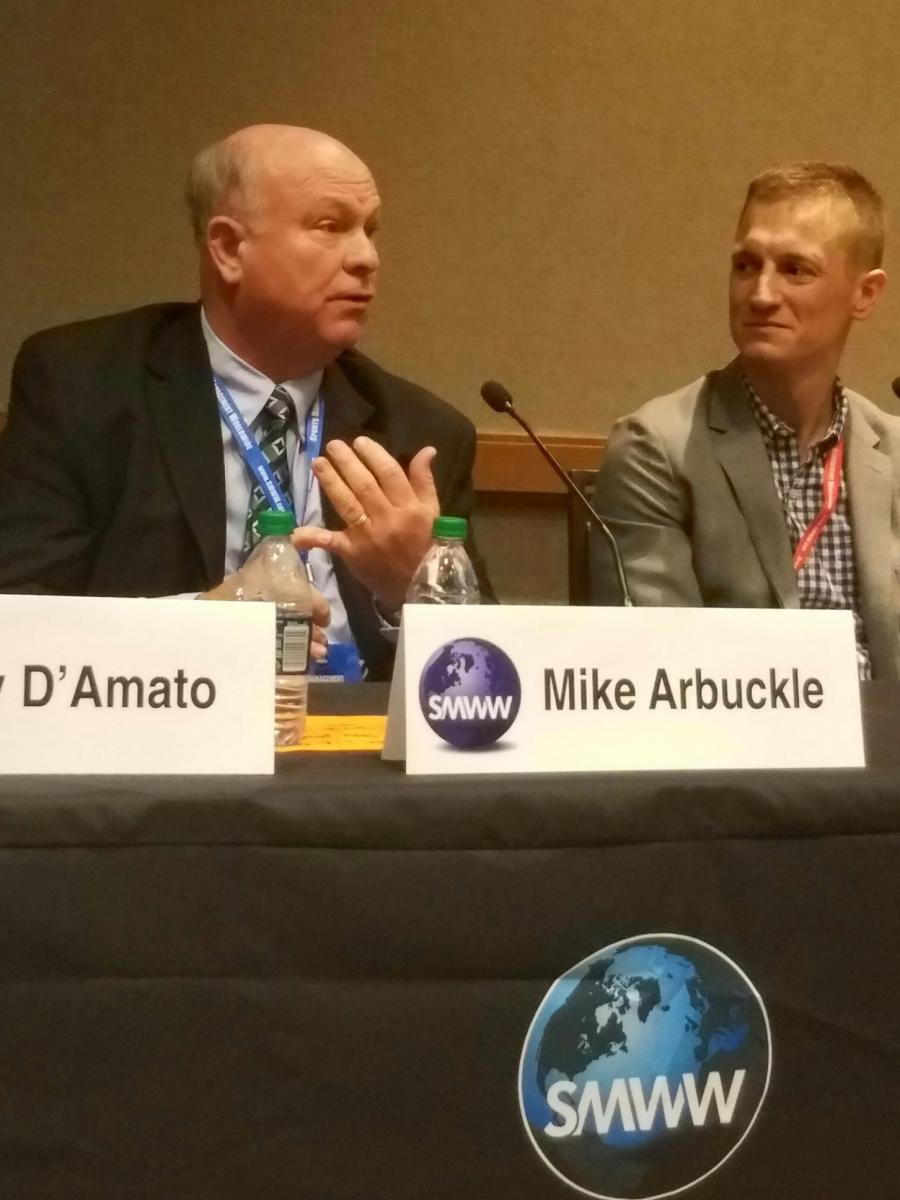 2:00 pm
Next panel: Scouting: Baseball's Toughest Task with Larry D'Amato Baseball GM & Scouting course mentor and MLB Scout 40+ Years, 4-time World Series Champion, Mike Arbuckle, Kansas City Royals Sr. Advisor to the General Manager and Jason Karegeannes, Seattle Mariners Central Player Personnel Coordinator.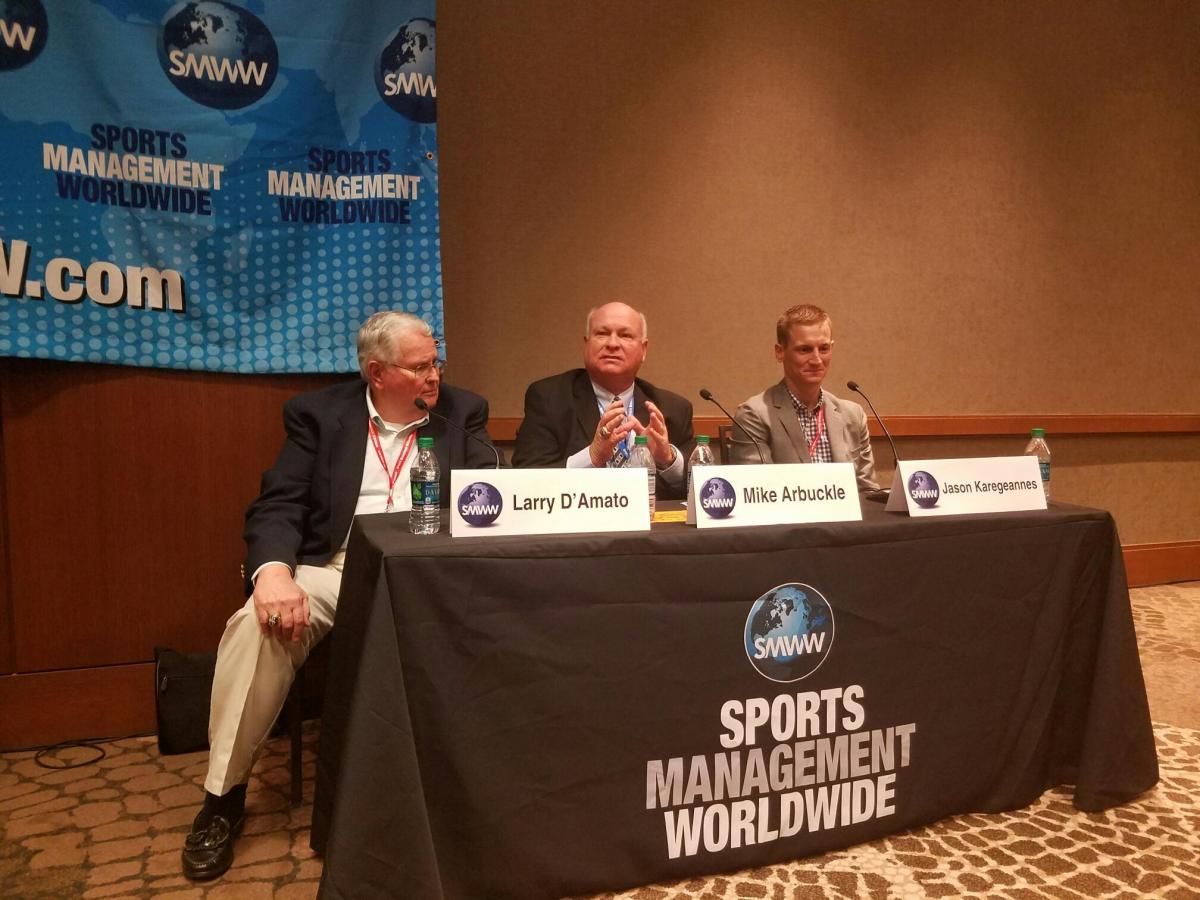 1:20 pm
One of the great parts of our conference - our speakers stick around to answer questions. Here is Ron Knight, Atlanta Braves Manager of Minor League Administration and SMWW alumni, talking with attendees after his panel: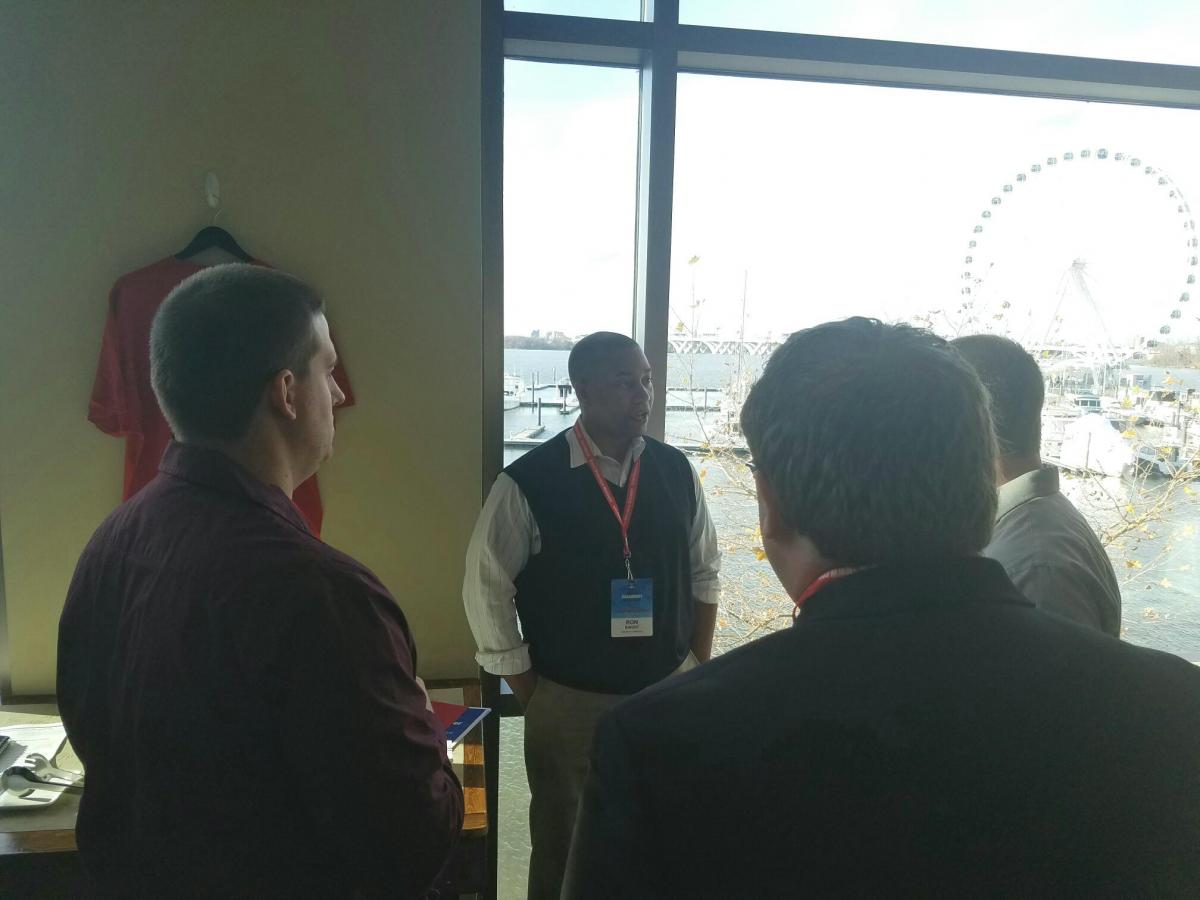 1:00pm
Lunch break is over - time to get back to the learning!
Next panel: The Vast Baseball Operations Landscape with Rick White, Atlantic Leauge of Professional Baseball Clubs President, Ellen Harrigan, LA Dodgers Director Baseball Administration, Kevin Walsh, LA Dodgers Coordinator of Video Operations and Ron Knight, Atlanta Braves Minor League Administration.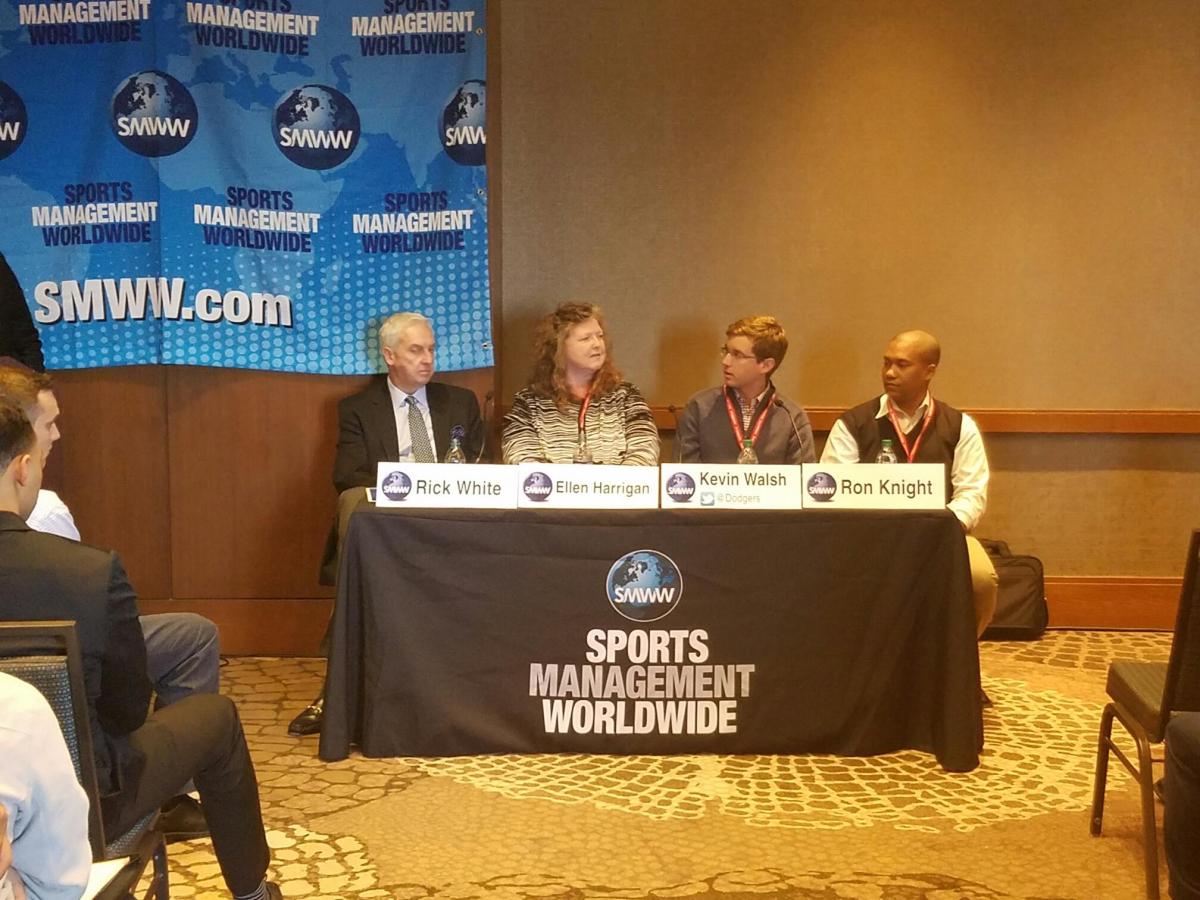 11:37 am
Cory Schwartz, MLB Advanced Media Vice President: "Don't let perfect be the enemy of good"
11:00 am
Next panel (the day is flying by already!) Improving Decision-Making Using Analytics with Ari Kaplan, Scoutables founder and pioneer of baseball analytics, Ben Jedlovec, President, Baseball Info Solutions, Jason Pare, Miami Marlins Senior Director of Analytics, and Cory Schwartz MLB.com Vice-President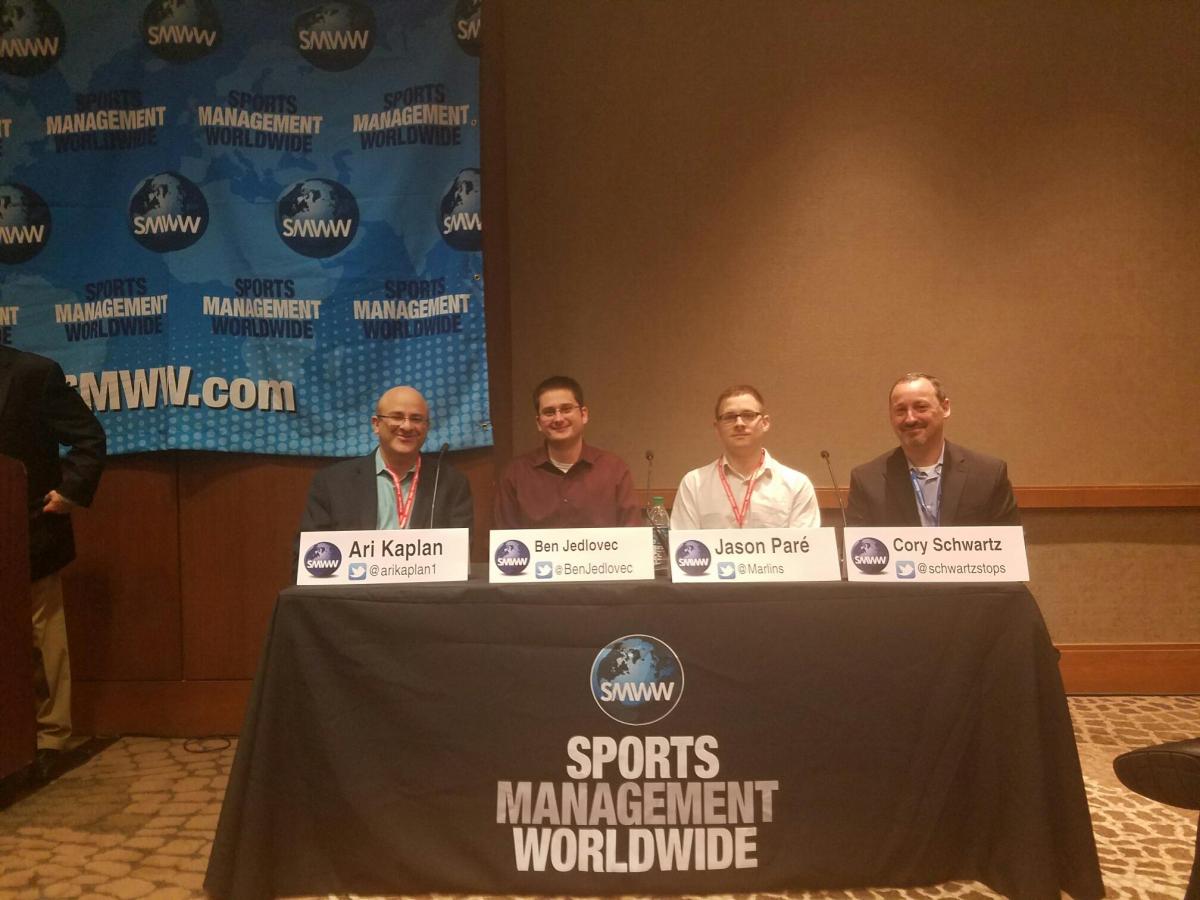 10:43 am
Josh Kusnick on being an MLB agent: "If you don't make money after 7 years, then quit!"
10:40 am
Oscar Suarez, SMWW Athlete Management mentor and certified MLB agent, Sylvia Lind, Esquina Caliente LLC CEO, General Counsel & Player Agent and certified MLBPA agent Josh Kusnick speaking on our Recruiting & Negotiating Player Contracts in the Big Leagues panel, moderated by Dr, Lashbrook.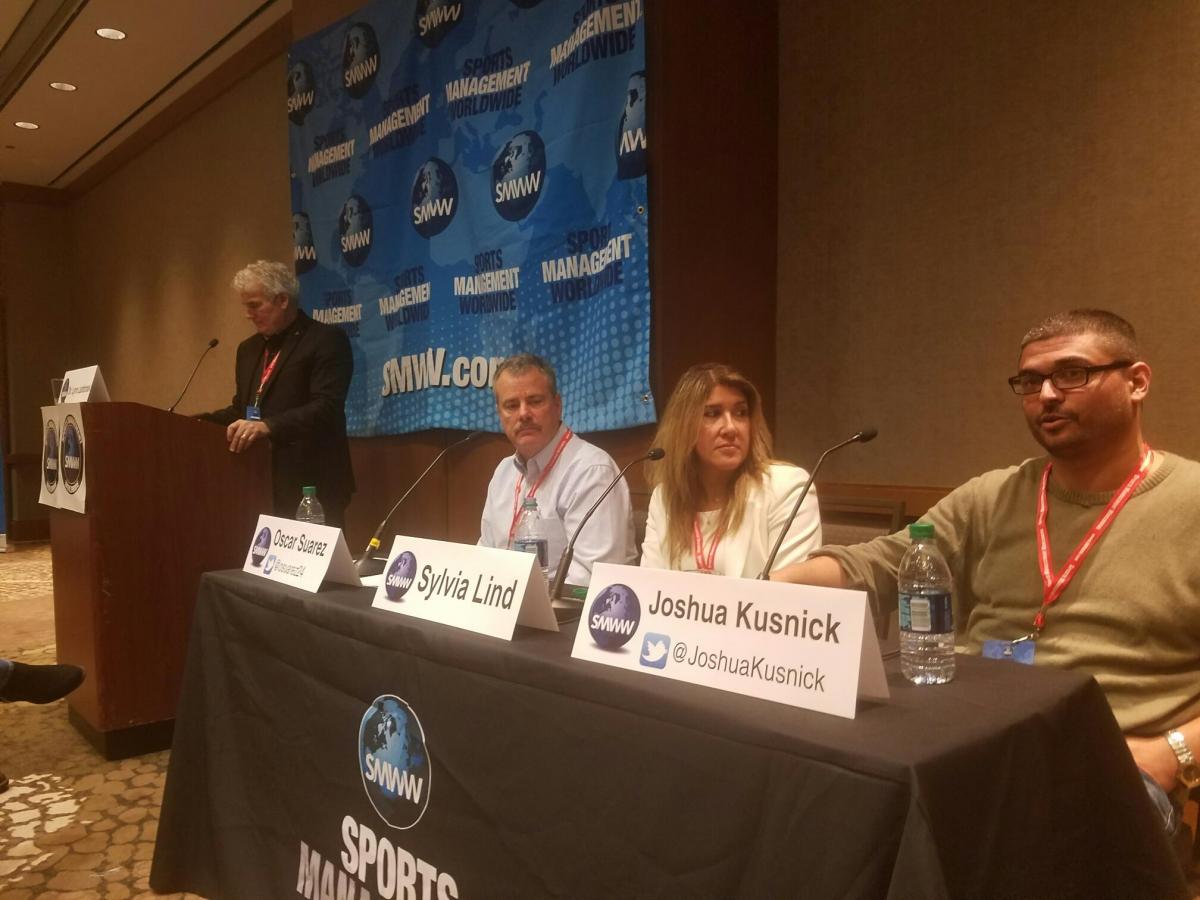 10:20 am
If you haven't been before the National Harbor in Washington D.C. is a pretty cool spot.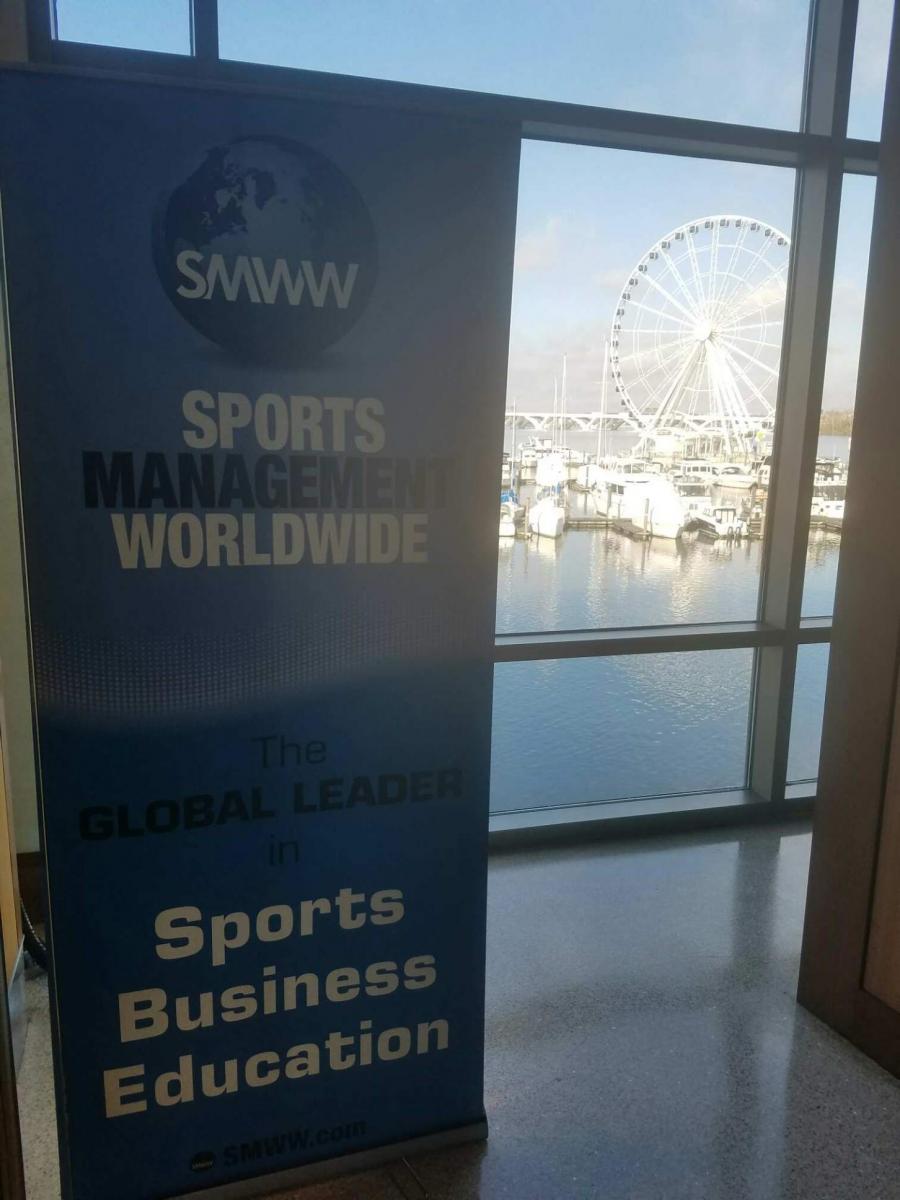 9:48 am
Dr. Lashbrook (right) with Professor Ted Curtis of the Lynn University Sports Management program, one of the best in the nation. Professor Curtis brought 10 students with him to this years conference.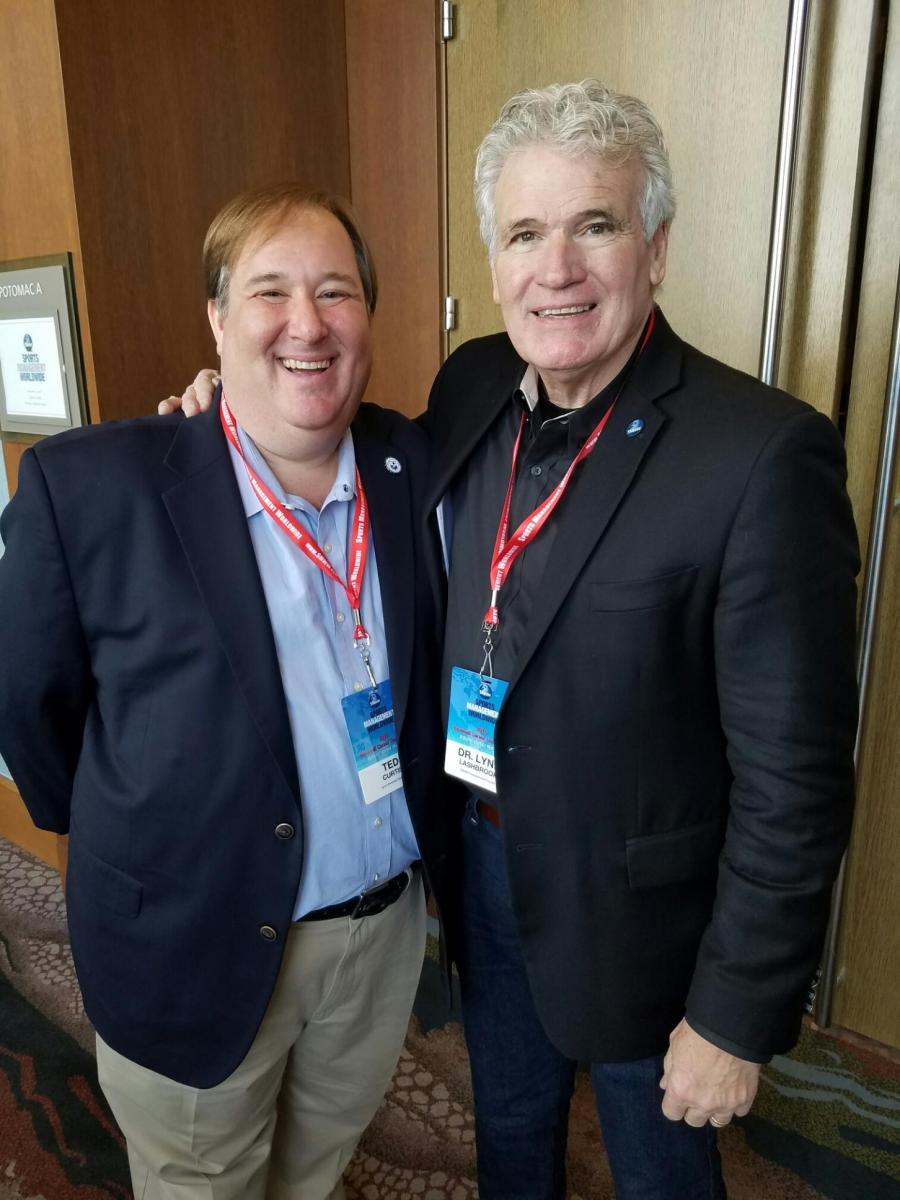 9:27am:
Where there is a will there is a way!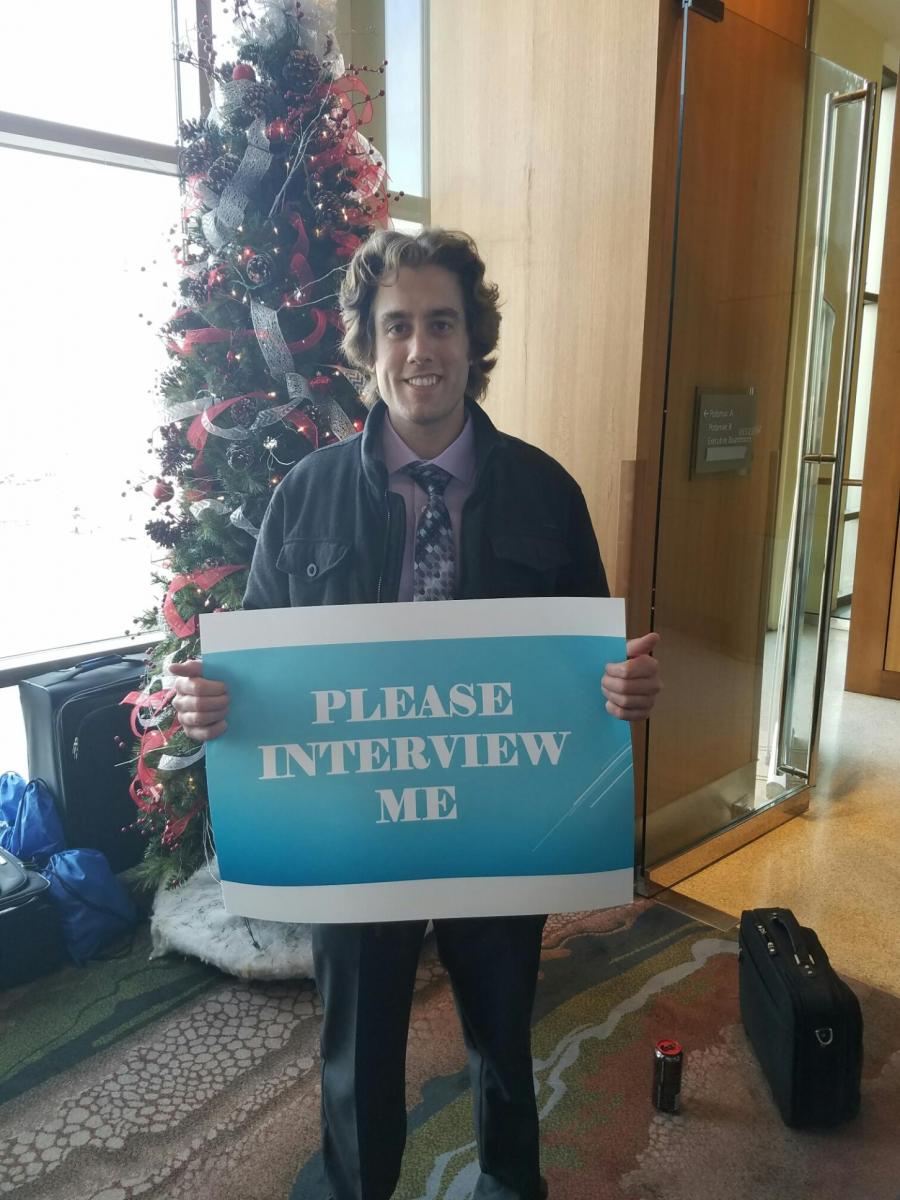 9:00am:
From left to right: John Traub, President Albuquerque Isotopes , Katie Dannemiller Vice President, Greensboro Grasshoppers and Jim Jarecki President, West Michigan Whitecaps all speaking on major opportunities in the minor leagues #sportsbiz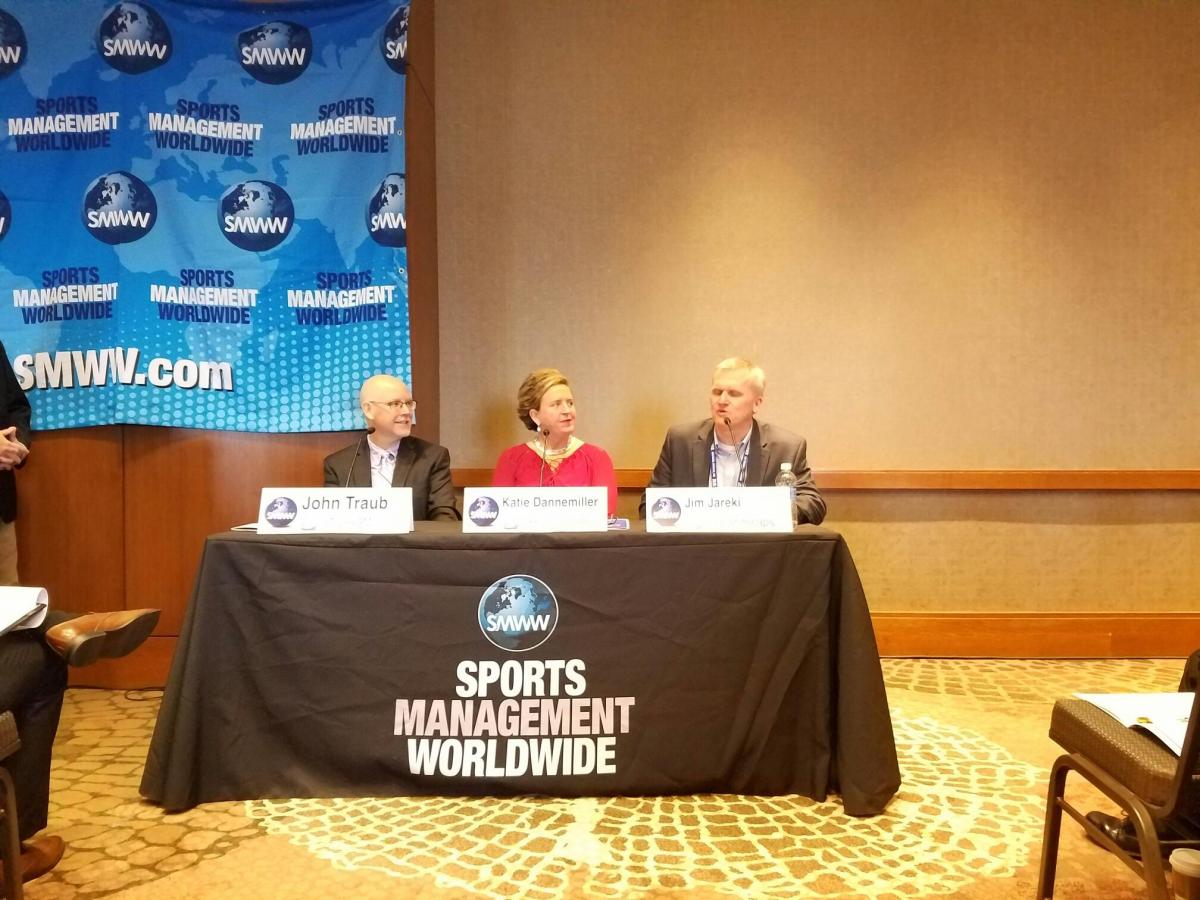 8:47 am:
"When you work in sports sales you are in the business of helping others get what they want and need" - Bill Guertin, President 800 Pound Gorilla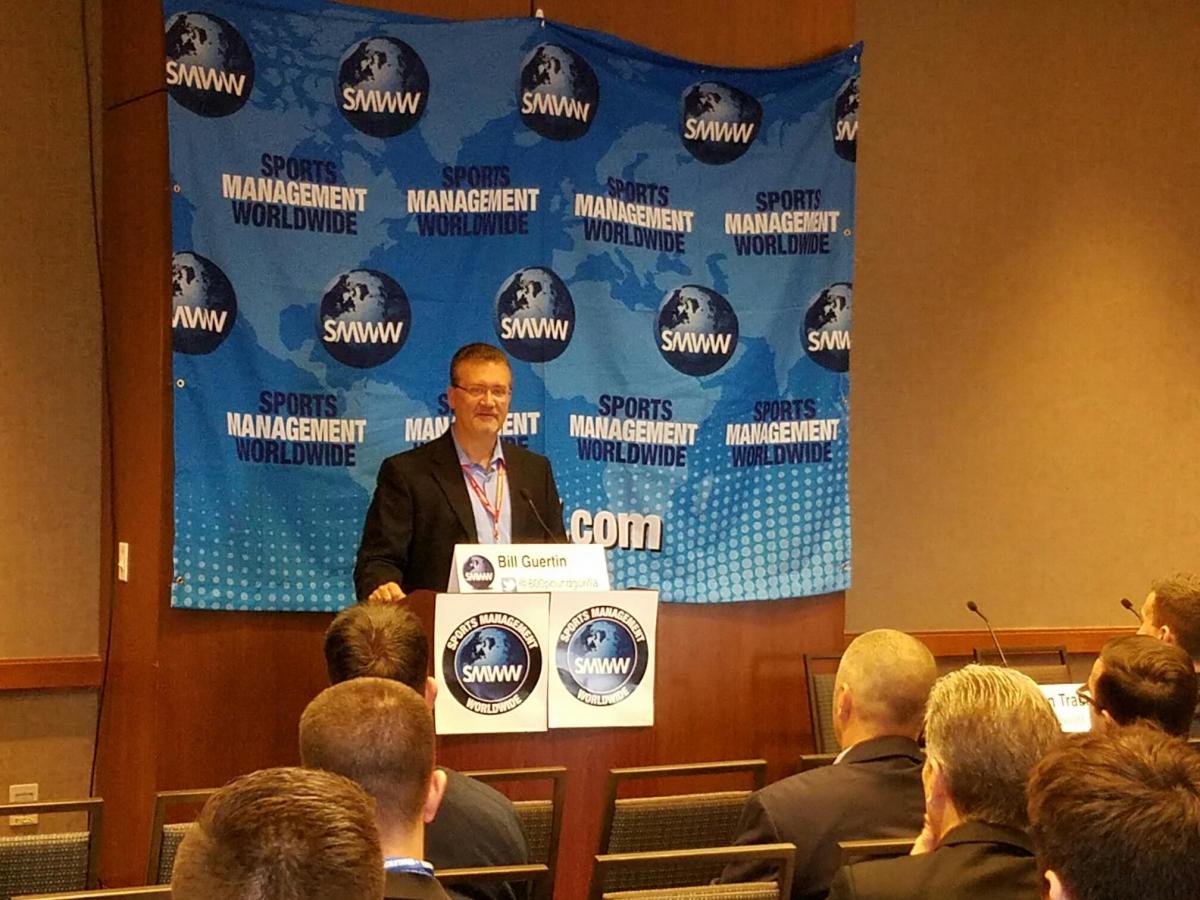 Bill Guertin, President of the 800 Pound Gorilla speaking on the Three Most Important Moments of your Sports Career. Bill is one of the top sales training authorities in North American professional sports, having worked with over 60 professional teams to dramatically increase their sales representative's performance and crush their sales goals. 
8:00 am
Rise and shine it's go time! SMWW President Dr. Lynn Lashbrook kicking off another great Baseball Career Conference in front of a sold-out crowd of 140!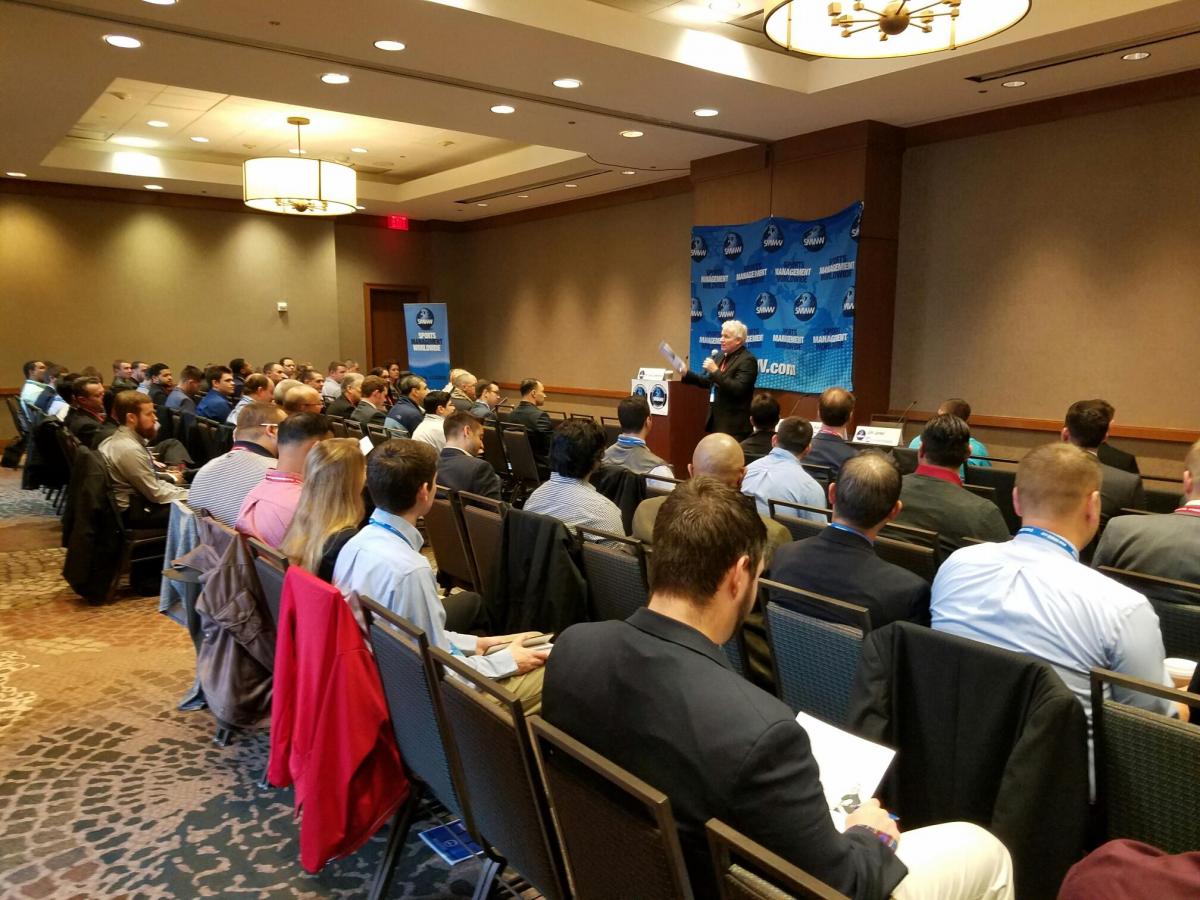 A first look at our sold out Baseball Career Conference - 140 attendees, as much as we could fit in the room! Dr. Lynn Lashbrook, President and Founder of SMWW kicking things off!