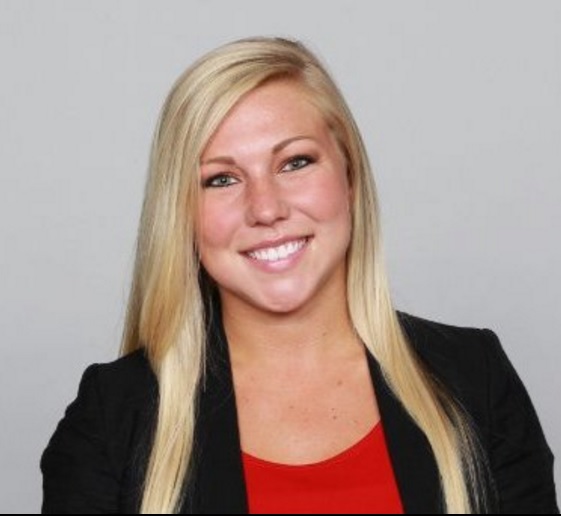 Just a few short years ago Amanda Dinkel was in college at North Carolina State, studying Sports Management with a dream shared by many others; to work in the NFL.
Today, Dinkel has made her dream come true, working for the Atlanta Falcons as a Community Relations Coordinator, and she gives much of the credit to attending the SMWW NFL Combine Career Conference.
"I was a young sports professional still in college, knowing I needed to network and meet more people in the industry," recalls Dinkel. "At the SMWW NFL Combine Career Conference I was surrounded by passionate sports professionals of all experience levels, and I made it my goal to network and learn from as many people as possible."
All that networking and learning from industry experts resulted in the chance of a lifetime for Dinkel, an internship with the Carolina Panthers.
"I secured an internship in the community relations department of the Carolina Panthers through networking I did at the conference, I also volunteered at all their home games and then after that was done, I was able to get a 10-month full time internship with the Indianapolis Colts through the summer and the next season.
"After my internships, I landed a job with the Atlanta Falcons and couldn't be happier. These opportunities came because of the networking I was able to do at the SMWW NFL Combine Career Conference"
This year's SMWW NFL Combine Career Conference, held March 2nd-4th at the J.W. Marriott in downtown Indianapolis, has another group of all-star panelists including ESPN Insider Adam Schefter, Miami Dolphins Executive Mike Tannenbaum, Bleacher Reports Mike Tanier, Sports Agents Kelli Masters and Kristen Kuliga, Jacksonville Jaguars Mike Stoeber and many more.    
If you are ready to make the industry connections you've always wanted and needed, the SMWW NFL Combine Career Conference is the event you need to attend.
Register now before this unique event sells out.