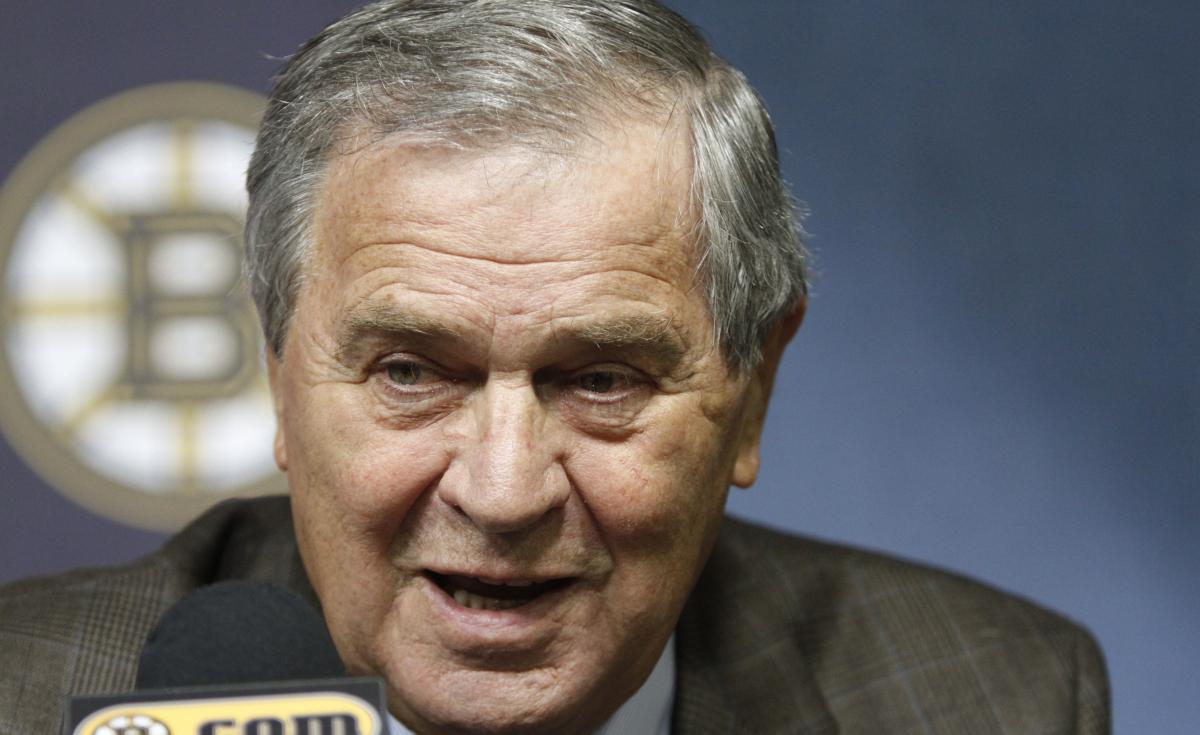 The power structure within the Boston Bruins has been in place for a few years now. Former Bruins great Cam Neely has worn the crown of team president since 2010, his former teammate with the Bruins, Don Sweeney, enters his second year as the team's general manager.
But there is another voice in the room, one that used to employ both of them as players. Hockey Hall of Famer Harry Sinden, who drafted Sweeney in 1984 and traded for Neely two years later, was once the most powerful voice in the Boston Bruins organization, now the 83-year old settles for being influential.
"To see them [Sweeney & Neely] come here and do so well as players, and then move into the management of this team and run this whole operation," Sinden told the Boston Globe, "I've got to feel good about it. I do. I feel good about it."
Since 1966 Sinden has had a major role in the Bruins organization, acting as coach, general manager, team president, chief executive and now, a wise mind for Sweeney and Neely to consult with.
In addition to the consulting that Sinden still performs with the Bruins, he is also one of our esteemed mentors, teaching our Hockey GM & Scouting course alongside Peterborough Petes GM Mike Oke.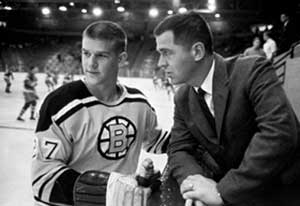 Let that soak in for a second, current GM's and team presidents are being advised by Harry Sinden – and you can be too. You can be taught by one of the greatest minds that hockey has ever developed.
The opportunities are vast in Hockey - over the last 15 years attendance numbers for NHL games have steadily increased, resulting in greater revenue, more staff and higher expectations for success.
Successful franchises, rooted in elite talent evaluation and acquisition, are the ones that make the most revenue. Team recognize this and are placing a greater emphasis on hiring scouts with executive upside, like our graduates.
To learn the inside game of hockey from someone as experienced as Harry Sinden is a chance unlike any other.
Students speak directly each week with Harry Sinden, and after successful completion of this course you can add him as a reference to your resume. Learn from the best in the business, learn from SMWW.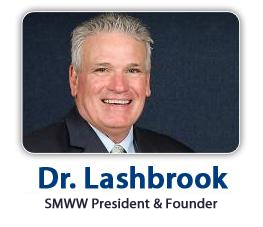 About the Author: Dr. Lynn Lashbrook is the President and Founder of Sports Management Worldwide, the first ever online sports management school with a mission to educate future sports business executives.
Dr. Lashbrook has been involved in the sports industry for over 40 years and is a respected voice in the industry, having contributed to ESPN, Comcast SportsNet, Forbes, SiriusXM, CNBC, Rugby World, The New York Times, the London Free Press, Yahoo Sports and many more. 
As a certified NFL agent, Dr. Lashbrook has represented over 100 NFL clients, including former 1st rounder Mark Fields, 9-time Pro Bowler Brian Dawkins and Miami Dolphins Quarterback Matt Moore. He is a passionate and enthusiastic teacher, known for helping students strategize ways to reach their career goals in the world of sports.