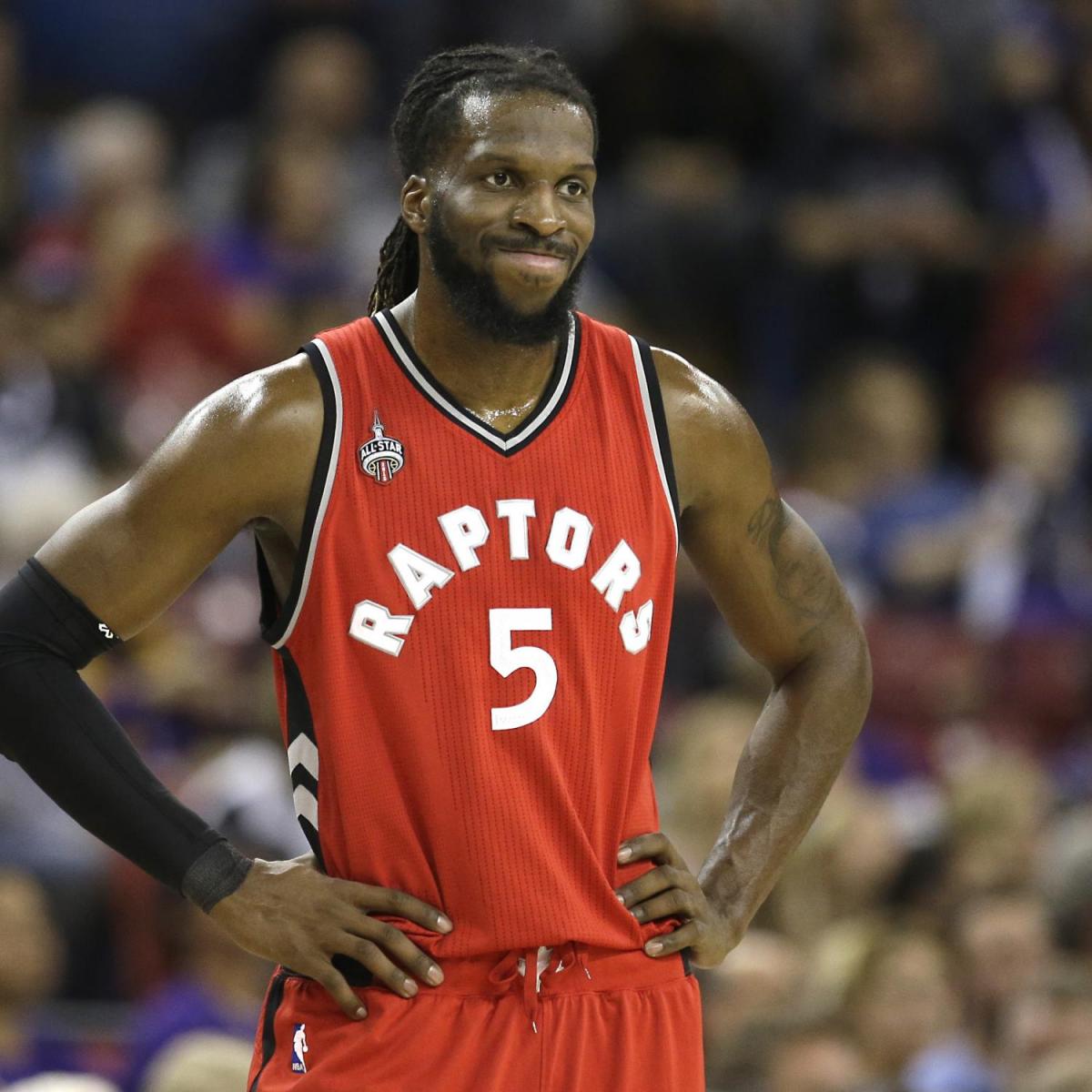 Signing your name to a 4-year, $60 million NBA contract sounds like something you can only envision as a child, a time when you are allowed to enjoy wandering day dreams while looking out the window at your yet to be fulfilled imaginary life.  
For most of us, those childhood dreams slip away as we clutch to a new and different reality, one where we learn, work, earn and repeat daily. And yet there are others who never let the dream die, their dogged pursuit of a goal they set in their younger days never lapses, the conquest is always there to be tackled.
Before the Toronto Raptors DeMarre Carroll signed his name on the dotted line of his multiyear, multimillion dollar contract, he was just like so many of us – a person trying to find a way to live out their dreams.
The 2009 Portsmouth Invitational Tournament MVP was an NBA first round pick of the Memphis Grizzlies, joining a group of PIT first-rounders that includes Scottie Pippen, Tim Hardaway, Jimmy Butler, Dave Cowens and John Stockton, but that high point didn't last long.
Traded to the Houston Rockets. Waived by the Houston Rockets.
Signed by the Denver Nuggets. Waived by the Denver Nuggets.   
Signed by the Utah Jazz. Waived by the Utah Jazz.
Carroll had plenty of chances to give up on the dream, excuses he could make, rationalizations he could logically place deep inside his own brain. But he didn't. His dream wasn't about to end based on someone else's reality.
In 2013 DeMarre Carroll signed with the Atlanta Hawks, his 5th team since graduating from the University of Missouri. In two seasons with the Hawks, Carroll lived up to his college nickname of "Junkyard Dog" but he also developed into more than just the cliché energy guy, he expanded upon his skill set, doubling his points and rebounds per game.
His focus and work ethic led to his $60 million dream fulfilling moment, and while your hard work and determination may not lead to a multimillion dollar deal, it can lead you to the life you've always wanted.
At Sports Management Worldwide we've been helping people like you reach your dream of a sports career for years. With online courses and audio chats with some of the biggest names in sports, we've graduated over 10,000 successful scouts, agents, sports executives and more.
At the upcoming Portsmouth Invitational Tournament we will be hosting our annual Basketball Career Conference, an event designed for people of all ages with a desire to work in professional basketball. By attending you will receive career guidance, networking opportunities with NBA executives, insights into who is hiring and for what roles and so much more.
You'll also receive tickets to the Portsmouth Games on Friday night and be able to see the stars of tomorrow in action!
Register today for this one-of-a-kind event before we sell out!