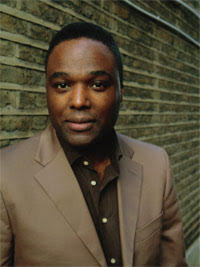 On September 30th during Sports Management Worldwide's London Sports Career Conference at the Brent Civic Center, veteran FIFA agent and former champion table tennis player Sky Andrew will release his first book, In Your World and Mind.
"A major part of getting the best out of oneself is to take responsibility for who is In Your World," says Andrew. "Along with identifying the right people you also have to know which people will have a toxic effect on your life – Dream Stealers for instance. The book gives the reader ways of identifying people that are not conducive to a positive environment."
All attendees to the annual sports career conference will receive a free autographed copy of In Your World and Mind and hear Andrew share insight into being a sports agent as well as the journey he embarked on in writing this publication.
"It's an honor to have someone as well versed in the sports industry as Sky speak at our conference and be a mentor in our soccer agency class," says Dr. Lynn Lashbrook, President and Founder of Sports Management Worldwide. "But to have him release his book during the conference! Now that's a new one for us and it has everyone even more excited than normal about this event."
In addition to Sky Andrew, the line-up of speakers slotted for SMWW's London Sports Career Conference includes SkySport's football pundit Guillem Balague, talkSPORT's Jim White, Daily Mirror Chief Football Writer John Cross, ESPN's Alison Bender, WorldSoccer broadcaster Keir Radnedge, former professional footballer turned Vega Swiss Asset Management CEO Ramon Vega, Newcastle FC Data Analyst Lee Fraser, Newcastle Falcons Managing Director Mick Hogan, Miami Dolphins Quarterback Matt Moore and many more.
 "What makes our sports career conferences unique is that we choose speakers who want to give back, who want to teach, who want to share their experience," adds Dr. Lashbrook. "Our speakers not only engage with the audience during their panel Q&A sessions, but they also go the extra mile to make themselves available to discuss one-on-one with attendees after their panel completes."
Media members in attendance will receive a free copy of Sky Andrew's new book and will be granted access for interviews.