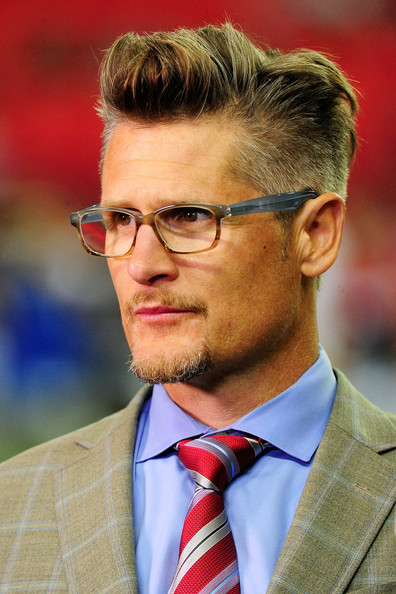 Bring your team to the Super Bowl and expect there to be a buzz following you for a few years.
Despite the unfathomable loss in this year's big game, Atlanta Falcons general manager Thomas Dimitroff has garnered a great deal of attention lately for the job he has done building a team around superstar quarterback and league MVP Matt Ryan.
Even after being named NFL executive of the year twice during his run with the Falcons, Dimitroff had never developed a balanced enough roster to go far in the playoffs, until this year.
Partly due to the hiring of Dan Quinn as head coach, the Falcons defense emerged alongside an explosive offense. Even still, it was Dimitroff who put the chess pieces in place to make waves in the league.
All the talk during the Super Bowl week was regarding Dimitroff's roots, dating back to 6 years spent with the New England Patriots as a National Scout and eventually Director of College Scouting.
This made for a great story, the student trying to best Bill Belichick, the teacher, but Dimitroff roots go far deeper, and far more humble, than New England. They start at University of Guelph, a public research university in Ontario, and I place I had never heard of until researching this article.
You see Dimitroff didn't attend a sports factory, he went to a school that is best known for having one of the best veterinary medicine programs in the world.
And he didn't start his football career with the New England Patriots, he started in the CFL as a Canadian scouting coordinator for the Saskatchewan RoughRiders. Then on to the World League of American Football where he was an NFL scout. Then after that league folded he travelled to Japan, where he helped coach a friends corporate American Football team.
Dimitroff returned to the United States to join an NFL team, but it wasn't as glamorous as it sounds, he joined the grounds crew of the Cleveland Browns.
There is no easy path to the buzz.
Everyone dreams of the time they'll spend at top of the pyramid, but they often don't realize the greatest amount of time is spent developing the base. To really make it in sports you have to realize it isn't a job, it's a career, an entire frame of mind that tells you there is nothing else you could possibly do but this.
A job is replaceable, a career defines you. Don't pursue the dream if you aren't willing to slog through the muck building the base of your pyramid.
Most people would have quit the football business after trudging through the CFL, WLAF and some failed venture in Japan with the only job prospect being on the grounds crew of the Browns.
Dimitroff didn't quit because this wasn't just a job to him, it was him.
That's what sports needs to be if you are going to make it, it needs to be a part of you to the point you can't imagine doing anything else.  
Do you have that? That desire? That focus? That determination?
Good, because we can teach you the skills you need, but we can't teach you heart. That part must come from you.