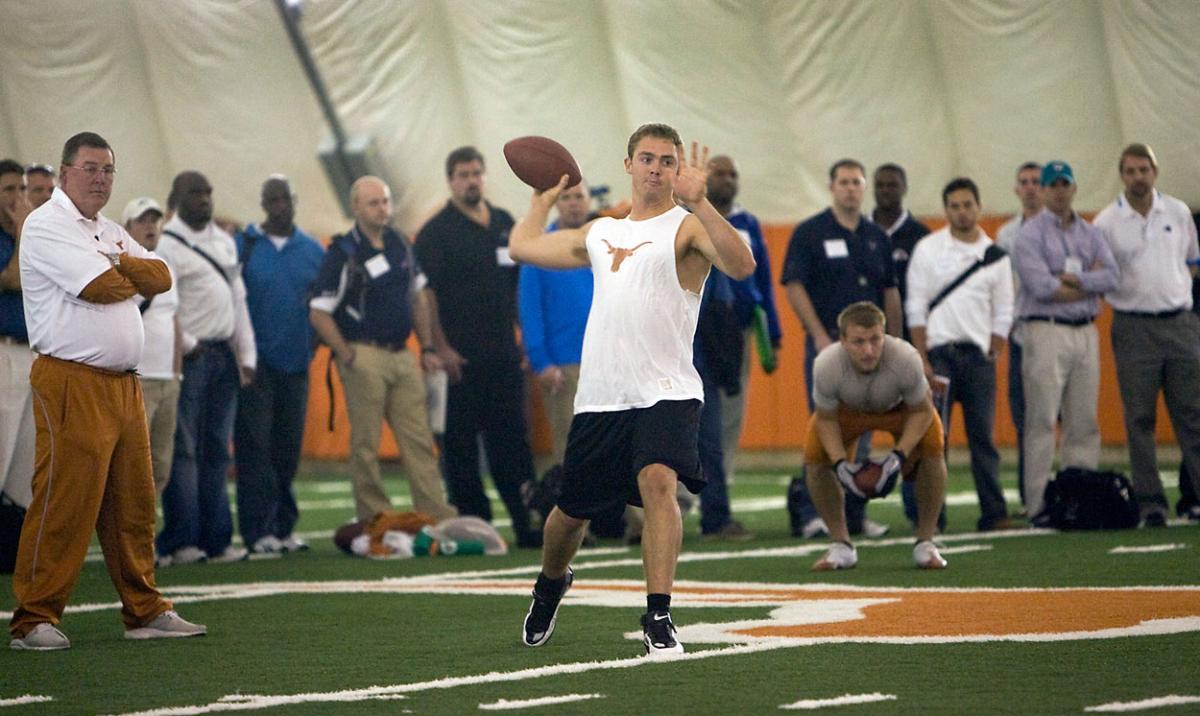 Steve Keim. John Schneider. Jerry Reese. Thomas Dimitroff.
All powerful general managers in the NFL who started their football careers as scouts. And that list keeps going.
Ryan Pace. Ted Thompson. Mickey Loomis.
It's pretty simple folks, to eventually become a general manager in the NFL requires comprehensive scouting skills. If you are ever going to get to the top of the mountain, you have to start with the foundational skill of scouting and player evaluation.
Consider the logic, the most essential role of being of a general manager is assembling the roster, which requires a keen eye for talent and a deep understanding of how players fit within a coaches system. You need to know what type of players fit a 3-4 vs. a 4-3, the difference in a run-stuffing safety and a center fielder, a zone blocking system vs. man on the offensive line. 
All these data points matter, and the best way to learn them is by learning how to become a football scout.
Outside of player evaluation, the best GM's are also incredibly strong in projecting talent. Evaluating college athletes requires a general manager to be able to see into the future and hypothesize how an athlete will develop. 
Consider the case of Shaq Mason, offensive lineman for the New England Patriots.
Mason played at Georgia Tech in college, executing a triple option running offense which barely ever threw the ball. The Patriots have one of the most prolific passing offenses in the history of the game.
Doesn't sound like Mason would be a match, right? A run-blocking offensive lineman with little pass-protecting experience, playing for a pass happy team? Most GM's and coaches in that scenario would take Mason off their draft board.
The Patriots took him in the 4th round.
People shook their heads. Analysts wondered aloud. 
But the Patriots had an system of evaluating players that noticed the other parts of Mason's game. The athleticism, the hard work, the football IQ. They projected him to be able to pass protect with the right coaching, and they were right, the 6'1" 310 ponder has started 25 games over the last two seasons and has a Super Bowl ring on the mantle.
The skill to identify, evaluate and project talent is what separates the best general managers in the league. Working your way up in the front office of a football team starts with becoming a nfl scout.
But where do you learn this skill?       
Our 8-week online Football GM and Scouting course taught by former Tampa Bay Buccaneers GM Mark Dominik, professional scout Russ Lande and NFL legend John Wooten, will teach you all the skills necessary to be a top scout, and the business, marketing and contract negotiation techniques to push your career to new levels. 
The time is now to build your career towards you dream.